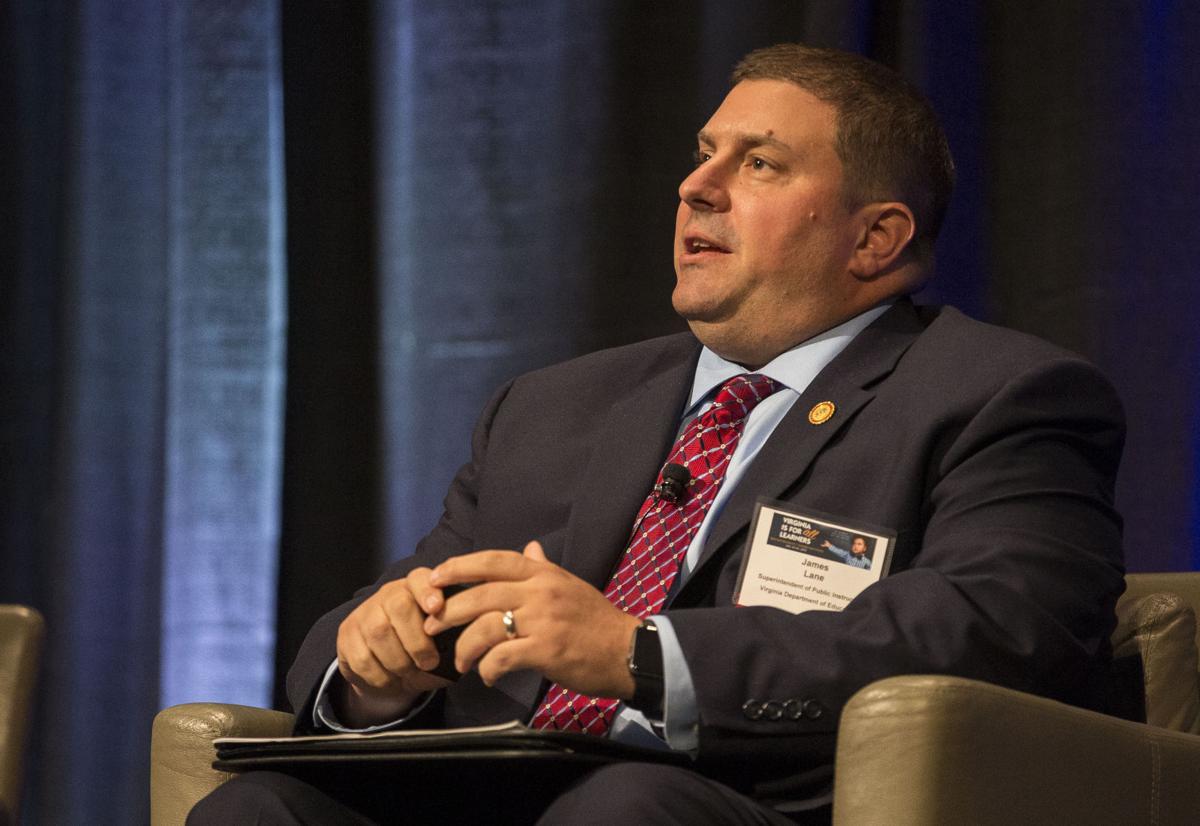 Virginia Department of Education officials on Monday defended the agency's process in revising the mathematics Standards of Learning and criticized news reports stating the agency planned to limit advanced math class offerings in an effort to boost equity.
State Superintendent of Public Instruction James Lane said at a news conference that reports about advanced coursework, referred to as "acceleration," aren't "an accurate representation of the discussions that have been happening."
Lane said agency officials are weighing many shifts among routine draft revisions to state accountability tests.
"Absolutely acceleration is not going away in mathematics courses in Virginia," he said. "If a student needs an accelerated pathway, they will absolutely be able to do that."
The confusion comes after Loudoun County School Board member Ian Serotkin shared a Facebook post saying that under the Virginia Mathematics Pathways Initiative — which is an effort among the VDOE, the State Council of Higher Education for Virginia and the Virginia Community College system to reimagine math to fit modern jobs — all advanced coursework for math in Virginia would go away before the 11th grade.
That post caught the attention of national reporters, including at Fox News.
"I think the new information they released definitely alleviates much of the concern that I had," Serotkin said in an interview.
He said the VDOE's website on the initiative has changed in the past few days, and the previous version of the website made clear that the VDOE wanted to take away advanced math coursework.
In its current revision of the website, the VDOE states that the studies noted on the website do not reflect its views.
Lane said no specific proposal has come before him or the Virginia Board of Education. He said the math team at the VDOE is in a conversational phase of revising its Standards of Learning, as it does every seven years.
"I would consider this workshopping ideas ... there are no specific proposals before me, and there are no specific proposals before the Board of Education," Lane said. "In about a year, we will put together a math standards revision committee, as we've done every seven years in Virginia for decades."
An infographic from the Virginia Department of Education's website shows a potential revision of 2023 math standards that includes the word "advanced" only for 11th and 12th grades.
One goal of the VMPI, VDOE's website says, includes improving equity in math instruction.
Republican gubernatorial candidates Del. Kirk Cox, R-Colonial Heights, and Glenn Youngkin have called for state education officials to step down in the wake of the reports.
"These ridiculous proposals by the Northam Administration are not about helping students succeed, they're about forcing a liberal political agenda on Virginia that lowers expectations and holds children back," Youngkin said in a news release.
Cox, a former teacher, called the proposals "insane" in a news release.
He also pledged that if elected governor, he would replace the entire state Board of Education, prohibit teaching of "critical race theory," and preserve advanced track math and science courses.
"Our public schools aren't perfect, and there are certainly a number of ways to improve them, but the ideological overhaul being pushed by Democrats defies common sense," he said.
The VDOE hopes to have draft revision before the Board of Education in 2023.