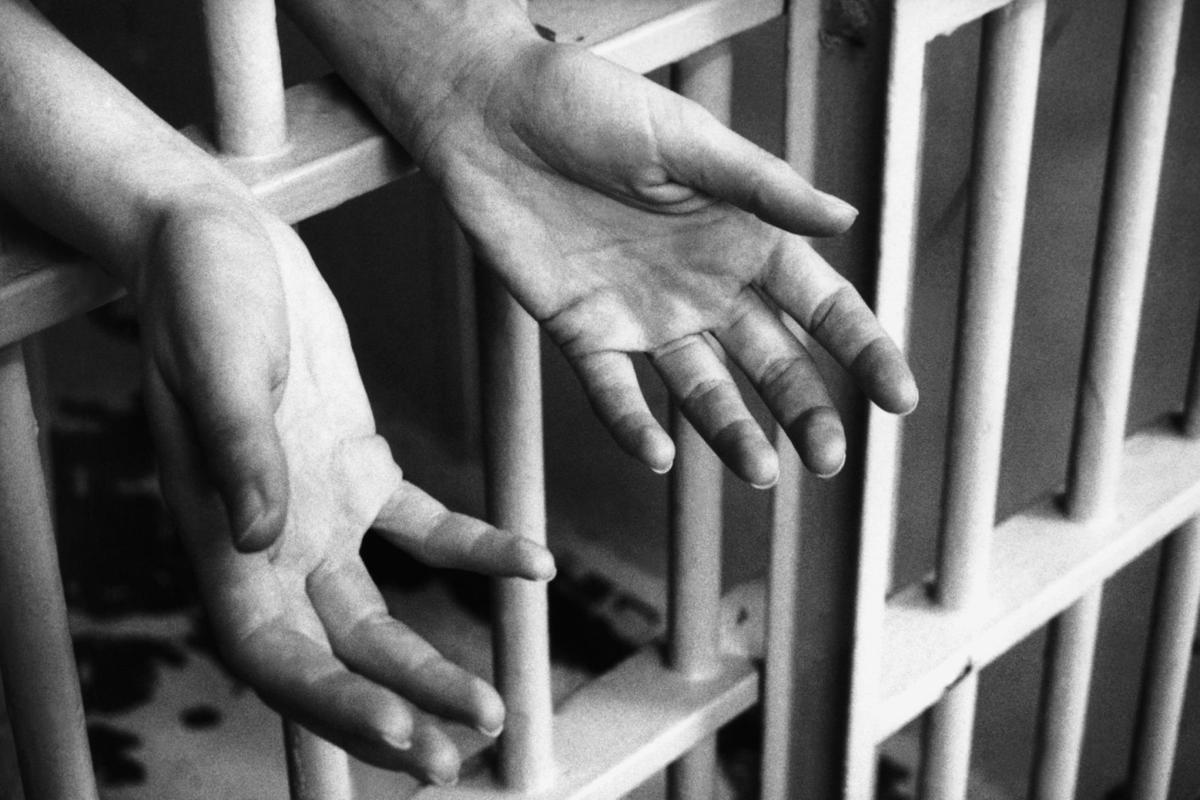 A movement to reinstate parole in Virginia could hinge on the outcome of election results next month.
Democratic gubernatorial nominee Terry McAuliffe has indicated willingness to support expanded parole should he get the chance to serve a second term as governor. GOP nominee Glenn Youngkin says he would veto any legislation that would restore parole.
While many Democrats support reinstating parole broadly in Virginia, Republicans generally oppose it. The Democrats hold a 55-45 seat edge in the House of Delegates and, with all 100 seats up for election, GOP gains could stop the effort to expand parole.
Regardless of who's in power, the issue will be debated in next year's General Assembly session.
"I will be introducing a bill that will reintroduce parole across the board," said Sen. Joe Morrissey, D-Richmond. "I think it will pass Senate Judiciary, and I think it has the legs to get through the full body."
Democrats control the Senate 21-19. Senators are not up for election until 2023.
But Morrissey said he predicts a possible roadblock to parole expansion in the House, where he thinks Republicans will make gains in the Nov. 2 election. Early voting is ongoing and closes Oct. 30.
Virginia created parole in 1942 and abolished it in 1995, passing a "truth in sentencing" law among other criminal justice measures in an effort to reduce high crime rates.
The duties of the five-member Virginia Parole Board appointed by the governor include consideration of discretionary parole for people convicted before 1995.
Advocates for expanded parole eligibility say prisoners who have been rehabilitated and are no threat to public safety remain in prisons where taxpayers foot expensive bills for incarceration. But the law allows the parole board to operate in secret, and many families whose loved ones were murdered remain terrified of what could happen if killers are released.
Democrats also expanded a program that allows people to earn time off their sentences for nonviolent offenses; that bill is to go into effect in 2022.
Morrissey said it's challenging to explain to the public and even lawmakers that parole eligibility does not mean someone walks out the door — it only means a panel of experts can evaluate people to decide who should qualify for release.
Matthieu Belanger, a 2020 graduate of Washington and Lee University School of Law who helps people in prison schedule appointments with the parole board, said the public doesn't get to see the details. Many people in prison committed crimes when they were young after growing up exposed to drug use and violent crime.
After years of therapy and rehabilitation in prison, "a lot of them express a great deal of remorse for what they did, and an understanding that they're never going to be able to fully make it right because they can't bring that person back."
If they're released on supervision, many want to mentor teens or find ways to help prevent crime, he said.
"If members of the public actually met some of these offenders ... they would see that the offenders that they are so afraid of are just people. They're just people who made terrible, horrible mistakes and who often had terrible, horrible traumatic childhoods," he said.
Lynchburg Commonwealth's Attorney Bethany Harrison is among advocates for Virginia's truth-in-sentencing law who oppose restoration of parole.
That law and others helped reduce violent crime, she said.
"Virginia, like many other states, had high violent crime rates from the '80s into the mid-'90s, and so they instituted evidence-based reforms," she said. "The truth-in-sentencing reforms, I think, were very important for our jurors when they're making sentencing decisions, as well as important for our victims."
Morrissey and Harrison, while having opposing views on parole, agreed that the lack of transparency is a problem. When the parole board opts to release someone from prison, it provides no public report on the case or reasons; decisions to deny release require only a brief explanation.
For many victims, murders are fresh in their minds, as if they happened the day before, even killings from decades earlier, because of regular contacts with the parole board and fear of a killer being released.
"There's no healing there. You're always having to talk about it, always having to bring it up, always having to relive the grief," Harrison said. "You're constantly preparing for the next hearing; you're constantly in fear given the proclivities of our current parole board, afraid the person will be released."
If someone is being freed, she said, the public is entitled to know details about why.
Virginia has 1,501 people in state prisons who are eligible for discretionary parole, and 673 more who will be in the future, according to state numbers.
Youngkin declined to be interviewed but through spokeswoman Macaulay Porter said McAuliffe's approach had "failed Virginia."
McAuliffe also declined to be interviewed, but his website implies he's open to reinstating parole, calling the truth-in-sentencing law "harshly punitive" and saying he wants to create "meaningful opportunities for individuals who have rehabilitated themselves to seize their second chances."
The Richmond Times-Dispatch has not been able to reach Winsome Sears, the GOP nominee for lieutenant governor, or her campaign since she fired previous campaign staff on Sept. 8. Hala Ayala, the Democratic nominee for lieutenant governor, said she wasn't aware there was a discussion about reinstating parole and said she had no position without looking into the issue.
Princess Blanding, a Black liberation candidate on the ballot for governor, wasn't shy when asked, saying parole never should have been abolished in Virginia.
"We must refocus our energy on rehabilitation, proactive and preventative measures, restorative justice and investing in our Black, Brown and most marginalized communities to address the many 'Why' variables that lead to the crimes," she said in a statement.
Adding to the debate is a scandal in which the parole board, then under the leadership of Chairwoman Adrianne Bennett, was found by a state watchdog agency last year to have violated law and policy in the process used for release of some people on parole. Among the problems was that victims and prosecutors did not get proper notification of releases.
Jason Miyares, the GOP candidate for attorney general, has seized on the scandal to attack Democratic Attorney General Mark Herring. While Miyares said he would investigate the parole board if he's elected, Herring has stood silent.
And while Gov. Ralph Northam resisted calls for an investigation of the parole board's misconduct and resisted calls to replace its current members, Youngkin has said he'll make a clean sweep if he's elected governor.
It's not just Republicans raising questions about Bennett, who was appointed to the parole board by McAuliffe and is now a juvenile court judge in Virginia Beach.
A man in prison told The Times-Dispatch that he and other inmates don't understand criteria Bennett used in pushing for releases. Jah-lil Kidd committed a murder in Alexandria at age 17 and has served about 29 years of a 62-year sentence. Kidd said another man who committed a murder in the same area of Alexandria a year prior and was serving more than life was paroled over three years ago.
Kidd said Bennett's decision-making didn't seem consistent, and it wasn't clear to him what she based her decisions on.
"I just felt like I was intentionally overlooked," he said in a phone interview. "And there's other guys as well that deserve to be released."
He said he doesn't have any disciplinary record in prison involving violence or drugs. He's obtained a GED and done every program he can do.
"In comparison to the guys that were released, we should have been released."
Kidd says he feels remorse for the killing and realizes he needs to be held accountable for it. He said he tries to make amends by showing empathy toward others.
He hopes the state can come up with better standards on who should be released, and when.
"It's weird that I'm still in prison when guys with two or three life sentences are released."
Editor's note: The Youngkin campaign did not answer questions for this story about whether Youngkin would support or oppose reinstating parole. On Saturday, Oct. 16, after the story was published online, the Youngkin campaign said he opposes reinstating parole. The story has been updated.