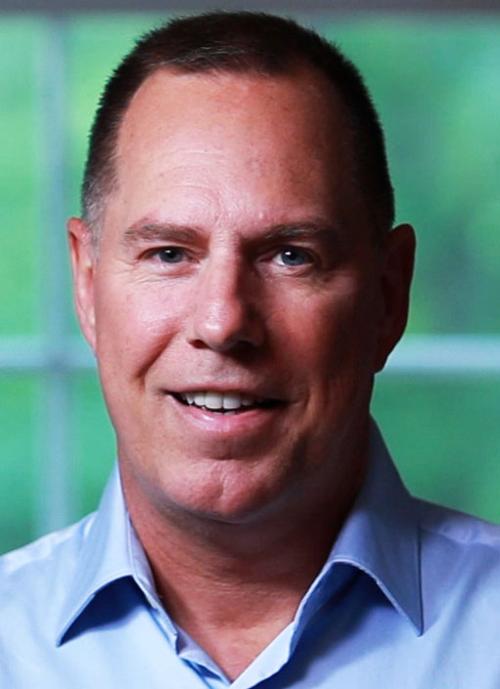 Brad Froman, a small-business owner from Fredericksburg, has entered the U.S. Senate race as an independent candidate, taking on Sen. Mark R. Warner, D-Va., in November.
In a campaign video on his website, Froman said he decided to run because Democrats and Republicans have "seriously damaged" Washington.
"Mark Warner and (Republican candidate) Ed Gillespie will spend about $20 million trying to convince you what a rat the other one is. My campaign will be positive and strictly on the issues," he said.
"Our federal government has remade itself into a private club where Democrats and Republicans are the middle men for lobbyists, big business, big labor and Wall Street — all part of the political class."
Froman was born in Kingston, N.Y., He spent his early childhood in North Dakota and moved to Fredericksburg when he was 5 years old, because his father found work at Dahlgren's Naval Weapons Lab, then later at Quantico Marine Base, maintaining defense computer systems.
After a stint in Baton Rouge, La., Froman returned to Fredericksburg, where he owns Cool Blue Pictures, a video production company.
On his website, Froman vows to run a "revolutionary campaign," and says he is not taking or spending money.
"My goal is to earn your support with ideas," he said in the video.
Because of his pledge to run a money-less campaign, Froman will run as a write-in candidate, because, he said, he does not have the $45,000 to $90,000 he said he was quoted as the likely cost of gathering petition signatures to get on the ballot.
"I will spread my message by speaking to groups and creating media, sharing it socially the best I can," Froman said in an email Tuesday. "I am gambling on the voters looking for an independent candidate with good, common-sense ideas who will not be tainted by money."
After Libertarian Robert C. Sarvis and Republican Ed Gillespie, who won his party's nomination at a statewide GOP convention in Roanoke earlier this month, Froman is the third candidate who wants to topple Warner, who has served in the U.S. Senate since 2009.
​mschmidt@timesdispatch.com   (804) 649-6537   Twitter: @MSchmidtRTD