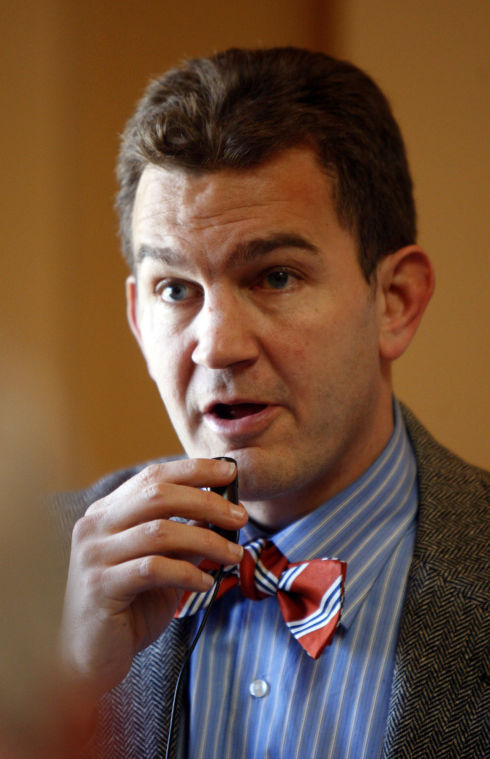 A Virginia lawmaker is calling on Gov. Bob McDonnell to "come clean" about the undeclared gifts he and his family have received from donors or resign.
"If you or your family has received gifts of the type alleged, then you should disclose that fully and immediately," writes Sen. J. Chapman Petersen, D-Fairfax in a one page letter to McDonnell dated Monday.
Petersen's letter is apparently the first from a member of the General Assembly to pose the issue of McDonnell's resignation amid the unfolding investigations into gifts the first family received from donors, including Star Scientific CEO Jonnie Williams Sr.
The letter brought a strong rebuke from McDonnell spokesman Tucker Martin.
"This blatantly political statement from Senator Petersen was not unexpected," he said. "The senator's letter appears to be premised on unconfirmed and inaccurate media reports."
Williams, who donated more than $100,000 to McDonnell's campaign and political action committee, has also showered the first family with gifts -- most notably vacations, designer clothing and $15,000 used to help pay the catering bill at the 2011 Executive Mansion wedding of the governor's daughter, Cailin.
Petersen suggests that the first family return all consumer items received to the donor or sell them and donate  the money to the state's Literary Fund, which supports public schools.
"That is the only method by which the public can regain trust in your office. Without that trust, there is no purpose in continuing to serve," the letter continues.
"If you are unable to explain (or deny) these reports or return the items, then I humbly suggest that you should step down as governor and permit the lieutenant governor to serve out the balance of your term," concludes Petersen's letter.
A copy of the letter was forwarded to Lt. Gov. Bill Bolling, House Speker William J. Howell, R-Stafford, and Sen. Charles J. Colgan, D-Prince William,  the most senior member of the Virginia Senate.
"The governor has been diligent over the years in making his financial disclosures," said Martin, the governor's spokesman.
"As we have stated before, we are aware of no economic development grants, targeted tax incentives, government contracts or board appointments received by Star Scientific or Jonnie Williams during this administration," Martin continued.
"As an attorney, certainly Senator Petersen understands this office's not discussing the details of matters pending in the legal process. And, as a legislator, certainly Senator Petersen is aware that Virginia's disclosure requirements do not pertain to the families of elected officials."
Virginia's disclosure laws require elected officials to declare any gift valued at $50 or more. They do not require the disclosure of gifts to family members.
McDonnell, who signed the catering contract and made deposits, has said that he did not declare the $15,000 check for his daughter's wedding because the money was a gift to his daughter.
He has refused to comment on whether he was aware that the $6,500 Rolex watch he received from first lady Maureen McDonnell in 2011 was, in fact, a gift provided by Williams.