The 57th District in Virginia's House of Delegates, which is based in western Henrico County and includes part of Goochland, will be a competitive race between political parties. But first, its two Democratic candidates— a nurse practitioner and a retired banking-director-turned-political-advocate — will face off in a June 20 primary. 
Both candidates, Susanna Gibson and Bob Shippee, overlap in many policy stances but offer different backgrounds and experiences that they can bring to elected office. 
Below are their responses to our 2023 Candidate Questionnaire. Read more about Gibson and Shippee here.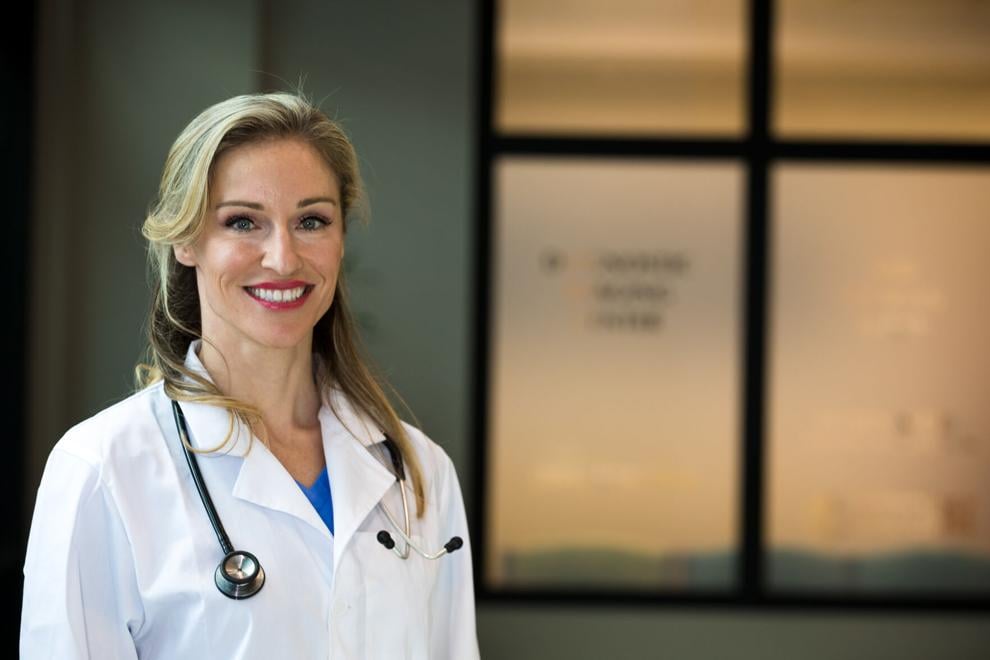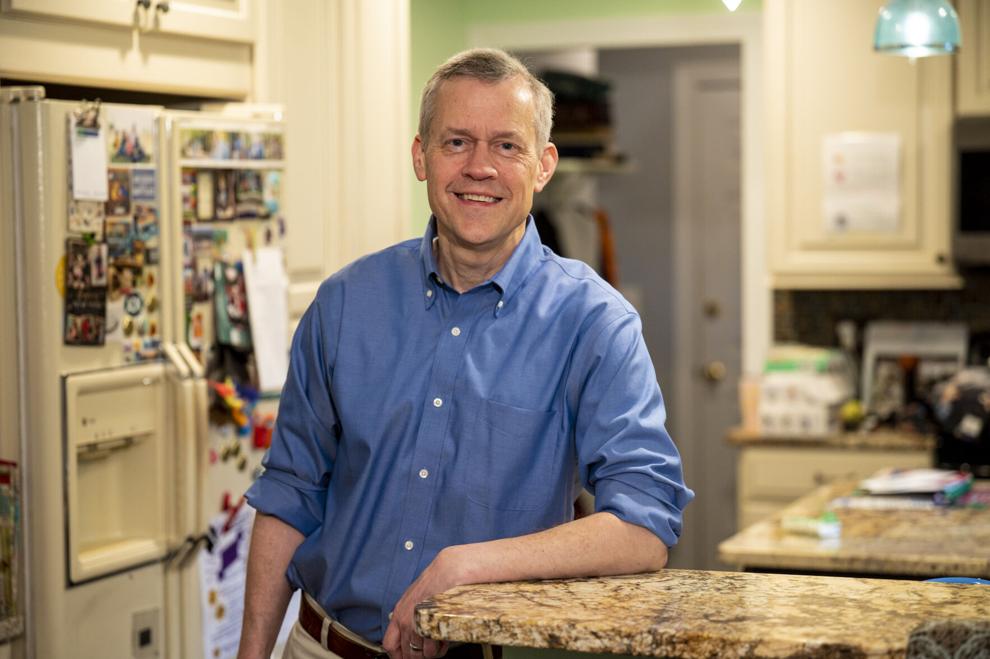 What is one district-specific issue you want to tackle if elected?
Susanna Gibson: HD-57 is home to many nursing homes and assisted living facilities, and has a growing aging adult population. However, we don't have the proper infrastructure to care and house our seniors. As Delegate I hope to tackle this so that all our seniors can age with dignity.
Bob Shippee: We need to increase funding to ensure school facilities are up to standard, so teachers have the resources they need for their students, and so school systems can recruit and retain talented teachers. While county budgets play a role (and the pay gap has recently been narrowed), the state can ensure robust funding and incentives are in place to improve equity across my district.
What's the most important bill you would introduce if elected and why is it important?
Gibson: I will introduce legislation to codify reproductive freedom in our state Constitution: ensuring access to abortion, contraception, and all reproductive care. It is a fundamental human right that all people should be able to control their own bodies. A Constitutional amendment is essential to protect this right from future attacks.
Shippee: Facilitating the installation of solar panels on schools and government buildings via expert guidance and streamlined approvals will benefit all Virginians through improved health (from the shift away from polluting energy sources), job creation, reduced taxes (due to lower utility costs) and (in the case of solar on schools) provide students with a great example of what the future looks like. Lawmakers on both sides of the aisle should support these economic, health and educational benefits.
Where do you stand on abortion access in Virginia?
Gibson: The decision to seek an abortion, contraceptives, or other reproductive care is a personal decision between a woman and their medical provider. There is no room for legislators in the exam room. This fundamental right is under attack in Virginia, and it is my #1 priority to protect it.
Shippee: I support a constitutional amendment to keep abortion legal in Virginia. Without this, every year could bring a legislative threat to abortion access. Notably, medicated abortions make up more than half of the abortions in Virginia and I would support legislation that guarantees providers access to Mifepristone and Misoprostol. I would support and co-patron laws that expand access to emergency contraception, especially for survivors of sexual abuse.
Should individual income tax rates and business taxes be adjusted and if so how?
Gibson: Middle class families are struggling while the ultra-rich pay virtually nothing. That has to change. Large corporations should not be able to hide and manipulate profits to avoid paying taxes. Taxes need to adjust as the economy reflects, recognizing inflation can take a family from comfortable to struggling.
Shippee: Virginia has fair state income tax rates today. I've spoken to thousands of voters over the past several months, and not one has raised income tax rates as an issue. However, given the stresses on lower-income families caused by the pandemic and economic uncertainty, in times of budget surplus I am open to providing relief to those who need it most.
How would you approach reducing gun violence?
Gibson: We need universal background checks, we need to ban assault weapons of war, and we need to hold parents accountable if their children get their unsecured weapons. We need strong community policing, evidence-based interventions, and stronger mental health programs. We need a broad and holistic approach to ending gun violence.
Shippee: I would co-patron common-sense laws like universal background checks, banning assault weapons and ammunition, and requiring training and safety measures. It's important we keep guns out of the hands of people who exhibited violent behaviors in the past. I would support measures that would keep guns out of our schools, places of religious worship and government spaces.
How do you plan to address opioid deaths and addictions? What about opioid dealers?
Gibson: Those struggling with addiction need our help. We need to increase funding for programs to ensure accessibility. We must also work to combat the stigma around addiction. Additionally, opioid dealers must be held accountable.
Shippee: We must continue to monitor doctors' prescription levels of opioid medication. We also have to do more for those who are addicted by making rehabilitation more accessible and financially feasible, especially for those most at risk. NARCAN should also be more widely available especially in the communities most affected by this epidemic.
Should Virginia establish a legal recreational cannabis market? Why or why not?
Gibson: Virginia should establish reasonable and responsible laws regarding cannabis. There is an enormous gray area surrounding the age limits, public use, safety, and taxes needed to regulate and enforce rules. This needs to be a community conversation.
Shippee: It's important to establish a regulated recreational market so we keep people out of jail for nonviolent offenses and generate tax revenue. The war on drugs has disproportionately targeted people of color, despite similar rates of drug use among racial groups; legalization helps address systemic racism in the criminal justice system. It will also create new jobs in the legal cannabis industry.
What's a fun fact about yourself or your favorite hobby that people may not know about?
Gibson: I have been obsessed with sharks ever since elementary school, and have well over 50 books about sharks in my home. The Discovery Channel's Shark Week is one of my favorite weeks of the year!
Shippee: I have 5 kids. We are a musical family, I'm the lead tenor in my church choir and I love watching my daughter play in the band at her high school. My wife and I have each won volunteer of the year awards at our daughter's public schools. I once owned nearly every vintage Marvel superhero comic book but sold them to help put my kids through college.
Lastly, why should people vote for you?
Gibson: As a Nurse Practitioner, I have a unique insight into the challenges Virginia families face. I have sat in patients' homes and witnessed their struggles, whether it's an unwanted pregnancy, addiction, or mental health issues. Every day I am a fierce advocate for my patients, and I want to bring those skills to serve my community in the General Assembly.
Shippee: My experience working with legislators over the past eight years has positioned me to hit the ground running in January. I have testified before committees hundreds of times, helped write and negotiate bills, and have relationships with lawmakers on both sides of the aisle. Voters see me working hard 7 days a week as a candidate and know it will be my full-time job to serve them as constituents.
Profiles: Meet the candidates in Virginia's June 20 primary election
This is a collection of stories about races in Virginia's primary elections on June 20.
Charlotte Rene Woods (804) 649-6254
@CharlotteWords on Twitter