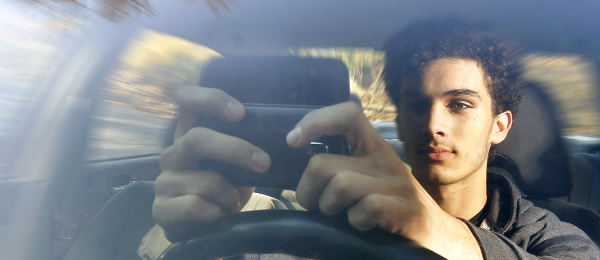 Legislation that would make texting while driving a primary offense and dramatically increase the fines for violators cleared the Senate today and now heads to Gov. Bob McDonnell for consideration.
"The  governor will review this legislation when we receive it," said McDonnell spokesman J. Tucker Martin. "However, he does continue to have concerns about beginning to list more specific activities that are prohibited while driving."
Under House Bill 1907, law enforcement officers could pull over a motorist they believe is texting without having to make a stop for another offense. A violation would bring a fine of $250 for a first offense and $500 for a second or subsequent occurrence -- a increase from the current law that lists texting as a secondary offense with fines of $20 for a first violation and $50 for subsequent infractions.
The bill also imposes a mandatory minimum $500 fine for anyone convicted of reckless driving if the person was texting at the time of the offense.
The 28-12 Senate passage of the legislation, which has been several years in the making, comes amid increased concern over the dangers of distracted driving and cell phone use, especially texting. Supporters of the bill said texters are 23 times more likely to be involved in an accident than those who aren't.
A companion Senate bill is currently working its way through the House of Delegates.
The House legislation will next go to the governor, who can sign or veto the legislation, or return it to the legislature with proposed amendments.   
McDonnell said in a November radio interview broadcast on Washington's WTOP that he believes the state's current "blanket laws" against reckless driving and aggressive driving cover behaviors such as texting while driving.
A caller from Prince William County expressed frustration about the danger of getting run off the road by people who are "multitasking" on the phone.
"In Virginia we do have general laws on reckless driving, on improper driving, aggressive driving and other laws like that that cover a multitude of conduct," McDonnell said.
"What we don't have is specific laws to ban specific types of conduct, whether it's texting or being on the phone," he said, citing other possibly dangerous distractions such as eating in the car, putting on makeup or looking under the seat.
"So, we've got the blanket laws already that I believe are sufficient. And so, we don't single out particular conduct."