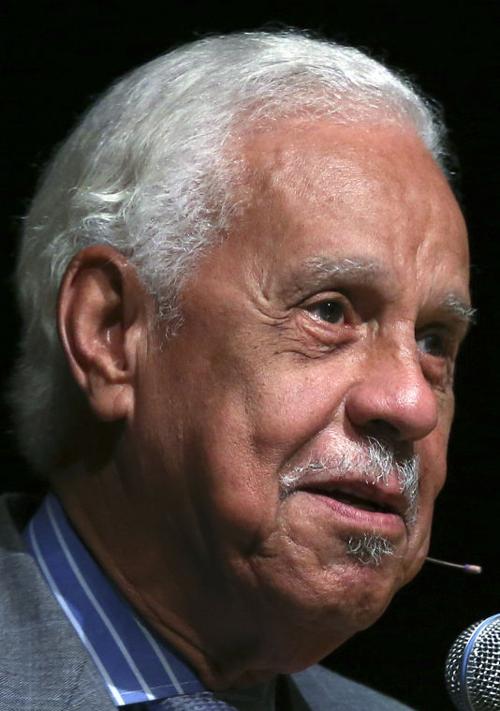 Former Gov. L. Douglas Wilder has endorsed his party's gubernatorial nominee, Terry McAuliffe, after declining to back the Democratic candidate in 2009.
"The fact that he hasn't served before is not a reason to reject his candidacy, but more positive," Wilder said Thursday in a telephone interview. "But he has to know he needs to have trained and able minds to assist him."
Wilder said McAuliffe would not inherit "a poorly managed state or a deficit-ridden state, and I think he can show that by appealing to and reaching out to all segments of our society, and bringing all people and representing all people."
He added: "I likewise applaud his stand on the need for meaningful gun legislation, and his willingness to take on the opponents, and I fully endorse his candidacy."
Four years ago, the nation's first elected African-American governor chose not to endorse the Democratic nominee, Creigh Deeds. The Republican nominee, Bob McDonnell, went on to lead a sweep of the three statewide offices.
"Governor Wilder has a long record of responsible budgeting and working with members of both parties to get things done, exactly the opposite of what we are seeing happen in Washington where (Texas Sen.) Ted Cruz and Ken Cuccinelli's extreme tea party allies have held the government hostage to drive their extreme ideological agenda," McAuliffe said in a statement.
Republican nominee Cuccinelli once interned for Gov. Wilder as a college student. The former governor said of the attorney general Thursday: "I think he's a fine man, and I've said absolutely nothing negative about him, nor do I plan to say that."
Wilder said that if McAuliffe is elected governor, "I expect him to be on a learning curve."
Wilder, who served in the state Senate for 16 years and for four years as lieutenant governor, said he still had much to learn when he was elected governor in 1989.
"You start off recognizing that you need help," Wilder said.