In the first criminal indictment of a Virginia governor in modern times, a federal grand jury Tuesday charged that former Gov. Bob McDonnell and his wife, Maureen, violated federal corruption laws by using their positions to benefit a wealthy businessman who showered them with thousands in gifts and loans.
The 14-count indictment, obtained by the U.S. Attorney for the Eastern District in Richmond, paints a detailed portrait of how McDonnell and the former first lady accepted more than $135,000 in direct payments as gifts and loans from former Star Scientific CEO Jonnie Williams Sr. as they allegedly promoted the struggling company's new product.
According to the indictment, from April 2011 through March, 2013, the McDonnells "participated in a scheme to use the former governor's official position to enrich themselves and their family members by soliciting and obtaining payments, loans gifts and other things of value from Star Scientific, a Virginia-based corporation and J.W.," an apparent reference to Williams, then Star's CEO.
"The McDonnells obtained the things of value in exchange for the former governor performing official actions on an as-needed basis to legitimize, promote and obtain research studies," for Anatabloc.
The indictment also alleges that the McDonnells "attempted to conceal the things of value received from J.W. and Star to hide the nature and scope of their dealings with J.W. from the citizens of Virginia, by ... routing things of value from family members and corporate entities controlled by the former governor to avoid annual disclosure requirements."
Tuesday night, a defiant McDonnell made appearance in the lobby of a Richmond law firm accompanied by his wife; their daughter, Cailin Young; and her husband Chris Young.
"I come before you as someone who has been falsely and wrongfully accused, and whose public service has been wrongfully attacked," McDonnell said in a seven-minute statement aimed at "the people of Virginia."
The former governor apologized again for "my poor judgment" in accepting what he termed "legal gifts and loans" from Williams, but he said, "I repeat again emphatically, I did nothing illegal for Mr. Williams in exchange for what I believed was his personal friendship and his generosity."
"I never promised or attempted to influence anyone to give Mr. Williams or his company any official state benefits," he said.
McDonnell lashed out at the federal government, saying its "case rests entirely on a misguided legal theory, and that is that facilitating an introduction for a meeting, appearing at a reception or expressing support for a Virginia business is a serious federal crime if it involves a political donor or someone who gave an official a gift."
His lawyers filed motions Tuesday night in response to the indictment.
The ex-governor also promised, "I will use every available resource and advocate that I have for as long as it takes to fight and prevail against these false allegations and the unjust overreach of the federal government."
---
---
The former first couple is scheduled to appear in federal court for arraignment on Friday. If convicted, the McDonnells could face decades in prison and fines in excess of $1 million.
Richmond Commonwealth's Attorney Michael N. Herring said Tuesday night that the federal indictment essentially brings an end to the separate state investigation into whether McDonnell properly completed his state disclosure forms.
"I can't imagine that there is anything that a continuing state investigation would uncover that the federal investigation hasn't already revealed and disclosed," Herring told the Richmond Times-Dispatch. He declined to elaborate on the findings of his investigation.
The 43-page federal document describes in detail how the McDonnells were struggling financially -- and how Williams, eager to get Virginia research grants and the endorsement of the state's highest elected official -- courted the couple with offers of gifts and loans.
It details the high life that the McDonnell's let Williams subsidize -- a $15,000 New York City shopping trip for the first lady, $25,000 in cash wedding gifts plus air tickets to a bachelorette party for her daughters in Savannah and $7,500 in golf outings for the former governor and his sons at one of Richmond's most exclusive country clubs.
Perhaps the most noticeable gift was a $6,500 Rolex watch with the inscription "71st Governor of Virginia", which Maureen McDonnell solicited from Williams and gave to her husband for Christmas in 2011.
The indictment also shows how – according to prosecutors -- Maureen McDonnell and the former governor solicited and received thousands in loans to offset mounting debt in their depreciating real estate holdings, and attempted to disguise loans and stock purchases financed with some money lent to them by Williams.
All along, Williams received access and, according to the indictment, assistance from the former governor and first lady in setting up meetings with administration officials, and facilitating contacts with physicians and university researchers to help finance and legitimize his supplement.
At one point a Star-sponsored researcher even suggested that state employees would make good test subjects for Anatabloc, if the company could manage to get the state to pick up the supplement as part of its health plan.
---
Key dates involving the McDonnells and Johnnie Williams Sr., former CEO of Star Scientific:
---
The indictment caps a stunning fall from political grace for the former governor, a surrogate for 2012 Republican presidential nominee Mitt Romney who once was mentioned as a possible presidential contender in 2016.
McDonnell's four-year tenure, which ended Jan. 11, produced budget surpluses, restoration of voting rights to a record number of felons who had completed their terms and a landmark transportation funding package, before it was consumed by scandal in his final nine months in office.
Reaction from lawmakers in the General Assembly, currently in Richmond for a 60-day session, varied but was tinged with sadness for the commonwealth and its former chief executive.
"The indictments aren't just a once-in-a-lifetime development, they are a once in Virginia history event," said Larry Sabato, head of the Center for Politics at the University of Virginia.
"This is obviously a tragedy for Virginia but also for the entire McDonnell family," he said, adding that it is also a "national embarrassment" for the state that should increase pressure on the General Assembly to pass tough ethics legislation this session.
Among the most shocking charges included in the indictment are allegations that the governor and first lady lied on loan applications and forms requiring them to declare debts and then tried to cover their tracks.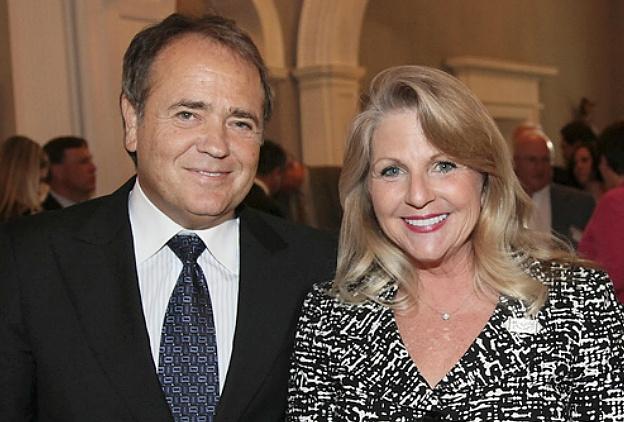 The indictment alleges that the first couple did not disclose that they had loans with Williams when they sought loans in October 2012 and in early 2013 from a financial institution and another private lender. It also alleges that Maureen McDonnell made "false and misleading statements" to investigators regarding the first couple's relationship with Williams.
In February 2013, Maureen McDonnell was interviewed by law enforcement officers regarding the $50,000 and $15,000 checks from Williams in May 2011.
The indictment says that "although Maureen McDonnell stated that the $50,000 check was a personal loan from JW and that she had asked JW for the loan to help with the defendants' expenses and cash flow, she falsely claimed that there was a loan agreement that she had signed and that she was making periodic payments on the $50,000 loan."
Three days after Maureen McDonnell was interviewed, the governor sent a fax to a loan officer that said in part: "I reviewed the general loan application again this weekend and made some updates concerning information that was incomplete."
The handwritten changes included accounting of the $120,000 in loans from Williams.
The indictment charges the McDonnells with one count of conspiracy to commit honest-services wire fraud, three counts of honest-services wire fraud, one count of conspiracy to obtain property under color of official right, six counts of obtaining property under color of official right and one count of making false statements to a federal credit union.
Additionally, Bob McDonnell is charged with making a false statement to a financial institution and Maureen McDonnell is charged with one count of obstruction of an official proceeding.
"We will continue to work tirelessly with our law enforcement partners to investigate and prosecute public corruption," said Dana Boente, acting U.S. attorney for the Eastern District of Virginia. He thanked the Virginia State Police, FBI, federal prosecutors and Internal Revenue Service investigators who worked the case.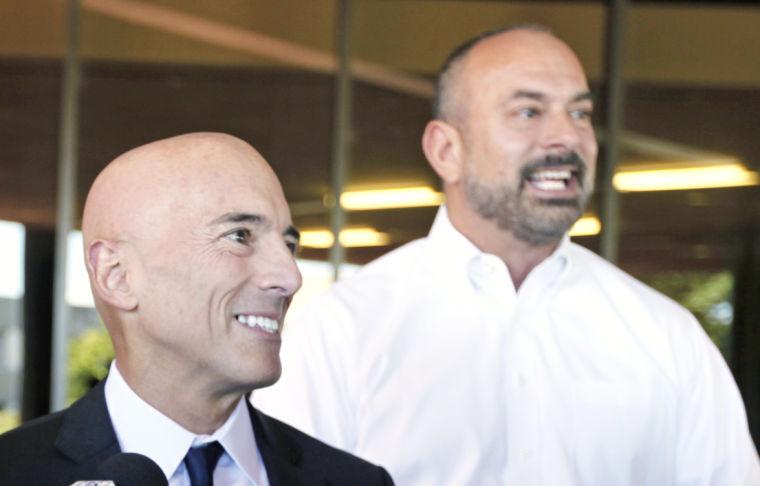 The scandal first came to light in March 2013, when Todd Schneider, the former chef at the Executive Mansion, was indicted on felony embezzlement charges alleging the theft of food from the Executive Mansion.
Schneider, who later pleaded no contest to a reduced charge, had first been approached by investigators in early 2012. He opened the door to the McDonnell investigation when he told federal and state investigators of the first family's relationship with Williams, who had provided a $15,000 check to cover catering expenses at the June 2011 Executive Mansion wedding of the McDonnells' daughter, Cailin.
The same day Williams gave a check for the catering he gave the first lady a $50,000 check allegedly to help pay off mortgage debt accumulating on the millions in souring real estate investments the couple and relatives owned.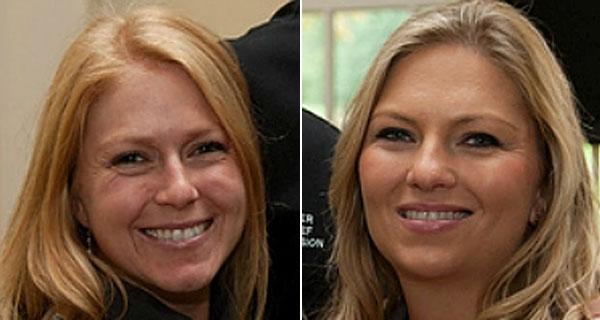 Described at one time as a "family friend" of the McDonnells, Williams, whose company was under a securities investigation, began cooperating with federal officials last spring as their investigation into the first couple mushroomed.
Williams has told federal investigators that he believed the governor would return his favor of gifts and loans by helping his company get state funding and research grants from groups like the state tobacco commission – charges McDonnell's legal team vehemently denied.
The fact that this did not happen, however, does not necessarily mean that it cannot be charged as a crime. Prosecutors only need to demonstrate that the governor or first lady intended to provide assistance in exchange for the personal gifts and cash received.
Williams late last year was replaced as CEO of Star Scientific but still works for the company and is its largest shareholder.