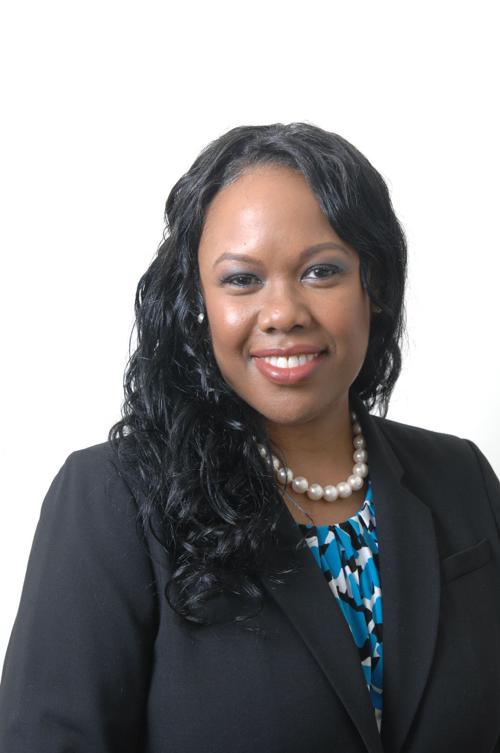 Kimberley L. Martin founded the KLM Scholarship Foundation nearly 13 years ago in Richmond.
The nonprofit organization's mission is to promote the value of higher education and to provide book scholarships to Virginia college students facing financial challenges.
QUESTION: Tell us about the KLM Scholarship Foundation.
ANSWER: Our book scholarship program has been well-received by the community and has made a positive impact. It's our way of alleviating the cost of expensive textbooks for students. The cost of tuition, room and board increases every year and, for the first time in history, college debt has surpassed the nation's credit card and auto loan debt.
So we want to provide support in an area students and their families tend to overlook, and that's textbooks.
Over the past 12 years, we have distributed more than $115,000 in book scholarships to 147 students attending 20 Virginia colleges and universities. We are planning to distribute an additional $31,000 on Aug. 8, adding 30 students to the ranks at our annual book scholarship awards ceremony that will be held at Linwood Holton Elementary School.
Our organization is run by volunteers who dedicate nights and weekends to meet program goals. No one is paid, so everything that we have accomplished is literally a "labor of love."
And we have the BEST volunteers hands-down. They are very generous with their time, talents and financial treasures. They consistently inspire me, and I love them for that.
Our program would not be successful without corporate support, and we are always open to partnerships with local and nationally recognized organizations and individuals.
QUESTION: Why did you decide to start the organization?
ANSWER: I was motivated to start the organization and a book scholarship program for several reasons:
The first reason is I wholeheartedly believe in the value of higher education and the intrinsic rewards that accompany it. My belief is higher education exposes one to new concepts, serves as the preparatory bridge for any given profession, and has the potential to increases one's earning potential.
The second reason I started the program is because of the rising cost of a college education. The cost of textbooks alone for a year of college can easily surpass $1,000, depending upon the school and the curriculum.
The third reason for starting the program is directly tied to the philanthropic legacy passed along by my maternal great-grandmother, Florence Brickhouse Bowser. She spent tireless hours spearheading various fundraisers to secure monies that were matched by the state of Virginia and the Rosenwald Rural School Building Program.
The funds were used to build the Florence Graded School, the first Virginia-based Rosenwald School specifically built for African-Americans in Suffolk, Virginia (then Nansemond County) during 1920. The city of Suffolk erected a new building during 1963. That building bears her name to this day and is called the Florence Bowser Elementary School.
Last but not least, when I was considering how I'd give back to my undergraduate alma mater and the community, there weren't any other programs within the commonwealth of Virginia that focused solely on awarding book scholarships. I saw this gap as an exciting way to lend a hand to my home state.
QUESTION: Why is this cause important to you?
ANSWER: This cause is important to me because I truly believe that anyone who wants to pursue a college education should not have to give up that dream because they are not "rich."
We are very passionate about doing our part to ensure Virginia college students won't have to worry about paying for textbooks. It will be one less financial obligation because they will be able to depend on our organization to provide a book scholarship award. We plan to stay on this track until textbooks are free of cost.
QUESTION: What makes this year's scholarship recipients stand out? Why were they selected?
ANSWER: Our scholarship recipients are some of the nation's brightest students. They are extremely excited about pursuing bachelor degrees and are focused on reaching their ambitious career goals. They maintain very high GPAs and are actively involved with public service activities.
Although most of them face financial challenges, they are still motivated to take advantage of the educational opportunities afforded to a Virginia college student.
That type of passion and dedication deserves to be rewarded, and that is what we plan to do at our annual scholarship awards ceremony.