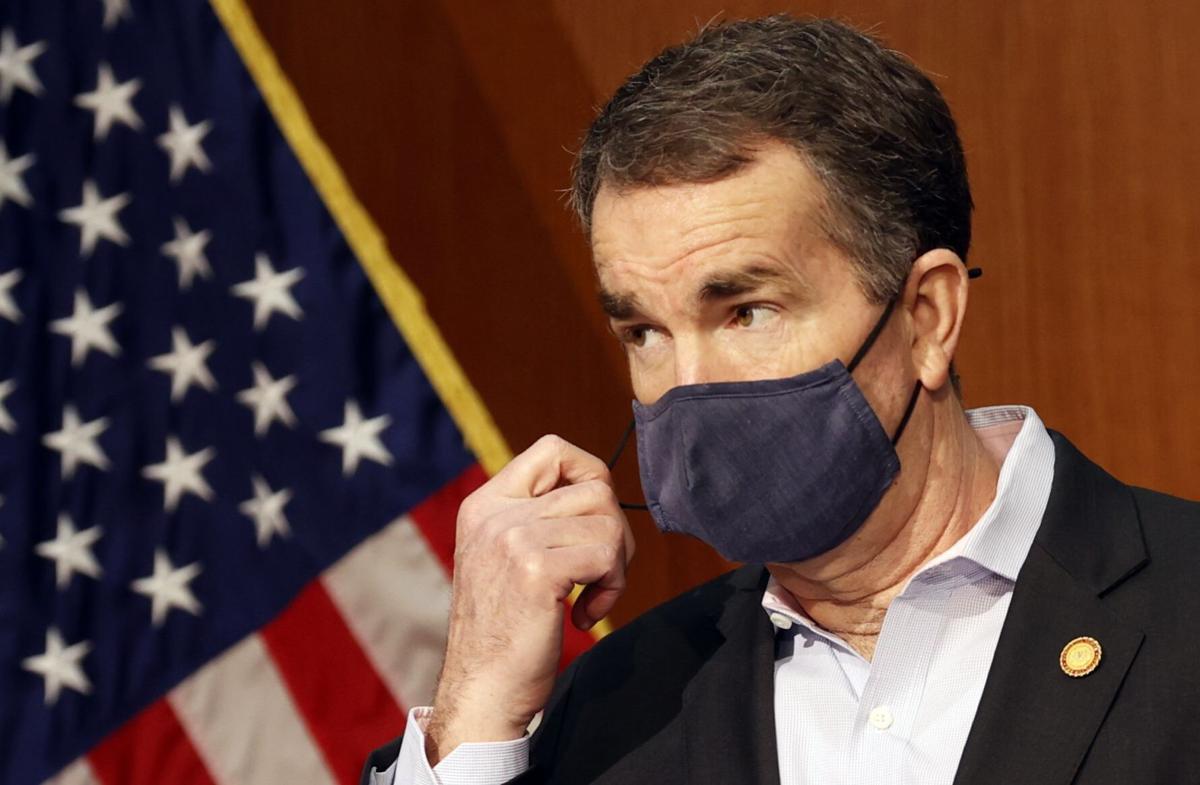 Virginia won't extend key pandemic-era eviction protections past the end of the month, Gov. Ralph Northam's office said Thursday.
The decision came as two of the state's foremost legal aid organizations urged Northam to keep certain safeguards in place using his executive authority.
In a letter sent Thursday, the Legal Aid Justice Center and the Virginia Poverty Law Center asked the governor to preserve the protections currently slated to cease when Virginia's state of emergency expires June 30. Thousands of families could be at risk of losing their homes if the protections lapse and eviction filings and judgments return to pre-pandemic levels.
"These protections were originally enabled for the benefit of tenants and landlords to assure housing stability during this crisis — a crisis that has not yet ended and will not immediately evaporate come July 1," the letter stated.
If Northam does not step in, Virginia will no longer require landlords to notify tenants about how to apply for rent relief through a state-run program, or apply or seek the money to cover delinquent balances tenants owe. A provision that forbids landlords for proceeding with an eviction for 45 days while waiting for a relief application to be approved would end, too.
"Virginia may be characterized by some as 'emerging from the pandemic,' but the health, safety and welfare conditions created and exacerbated by COVID-19 are predominately improving for families and communities who were already well-positioned to survive such challenges, while low-income communities and communities of color still struggle in their attempts to recover," the groups wrote.
About 29% of Virginia renters report slight or no confidence in their ability to pay next month's rent, according to data collected by the most recent U.S. Census Bureau Household Pulse Survey, released this week. About 1 in 3 Black renters in Virginia reported low or no confidence in their ability to pay next month's rent. More than half of Hispanic renters in the state felt the same, according to the survey.
The organizations are asking Northam to extend the protections until a special session of the Virginia General Assembly convenes later this summer.
Alena Yarmosky, Northam's press secretary, said that's not possible without extending the state of emergency or declaring a new one. Northam said last week that he intends to let the existing 15-month emergency order end.
"Absent a state of emergency, the Governor's executive orders govern the operation of state agencies and the conduct of state employees, not private contracts," Yarmosky stated in an email. "However, Governor Northam has made affordable housing and eviction protections a top priority before and throughout this pandemic, and many protections are set to remain in place for weeks to years after the state of emergency ends."
While protections tied to the state of emergency will end, other safeguards for tenants facing eviction or seeking to get caught up will remain in place.
Virginia's rent relief program has covered $240.2 million in rent payments for more than 39,000 renter households since last summer, according to data provided by the state's Department of Housing and Community Development. Of that sum, $52.4 million and $44.6 million were approved in April and May.
Applying to the program and gaining approval has not been smooth for all tenants, particularly those with language and technology barriers. Before the end of the month, the state is expected to announce a new partnership that will offer application assistance to historically disadvantaged communities across the state.
Under a new state law, tenants who miss a payment now have 14 days — up from five — to catch up before a landlord may file an eviction. That lasts through June 2022. The same law requires landlords with more than four units to offer payment plans to tenants who fall behind.
Through the end of September, a tenant who appears in court and can demonstrate that their delinquent balance stems from the COVID-19 pandemic is entitled to a 90-day continuance of their eviction case.
The prospective end of some of the state protections coincides with the scheduled end of a federal moratorium on evictions for nonpayment, an additional buffer for tenants who are unable to pay rent due to job or wage losses during the pandemic. National advocacy groups are lobbying President Joe Biden's administration to extend the federal eviction freeze.
(804) 649-6734
Twitter: @__MarkRobinson