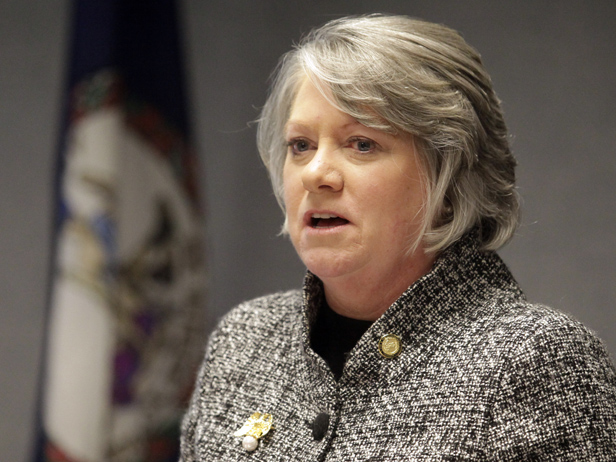 Dr. Karen Remley has resigned her position as Virginia's health commissioner effective today, citing the state's controversial abortion clinic regulations.
Remley has steered the agency as the state's Board of Health has dealt with abortion clinic regulations. In a letter to colleagues this afternoon, Remley writes that "how specific sections of the Virginia Code pertaining to the development and enforcement of these regulations have been and continue to be interpreted has created an environment in which my ability to fulfill my duties is compromised and in good faith I can no longer serve in my role."
"I have submitted my resignation from the position from State Health Commissioner effective today."
The Board of Health voted on Sept. 14 to adopt regulations that require existing abortion clinics in Virginia to be regulated like new hospitals. The regulations were approved over the angry objections of abortion-rights advocates, who said the new rules were a thinly veiled attempt to curtail access to abortion services by imposing construction costs on clinics that would force many to close.
Remley was appointed to oversee the operations of the Virginia Department of Health by Gov. Timothy M. Kaine, and Gov. Bob McDonnell kept Remley when he took office.
"I greatly appreciate Dr. Remley's tremendous public service over the past four years," McDonnell said. 
"As commissioner, she served two governors from two different parties, and all the citizens of Virginia, with constant professionalism, intellect and dedication. She was a tireless public servant, and we will miss her in the Administration. I wish Dr. Remley the very best moving forward, and know she will continue to play a leading role in health care in Virginia in the years ahead."