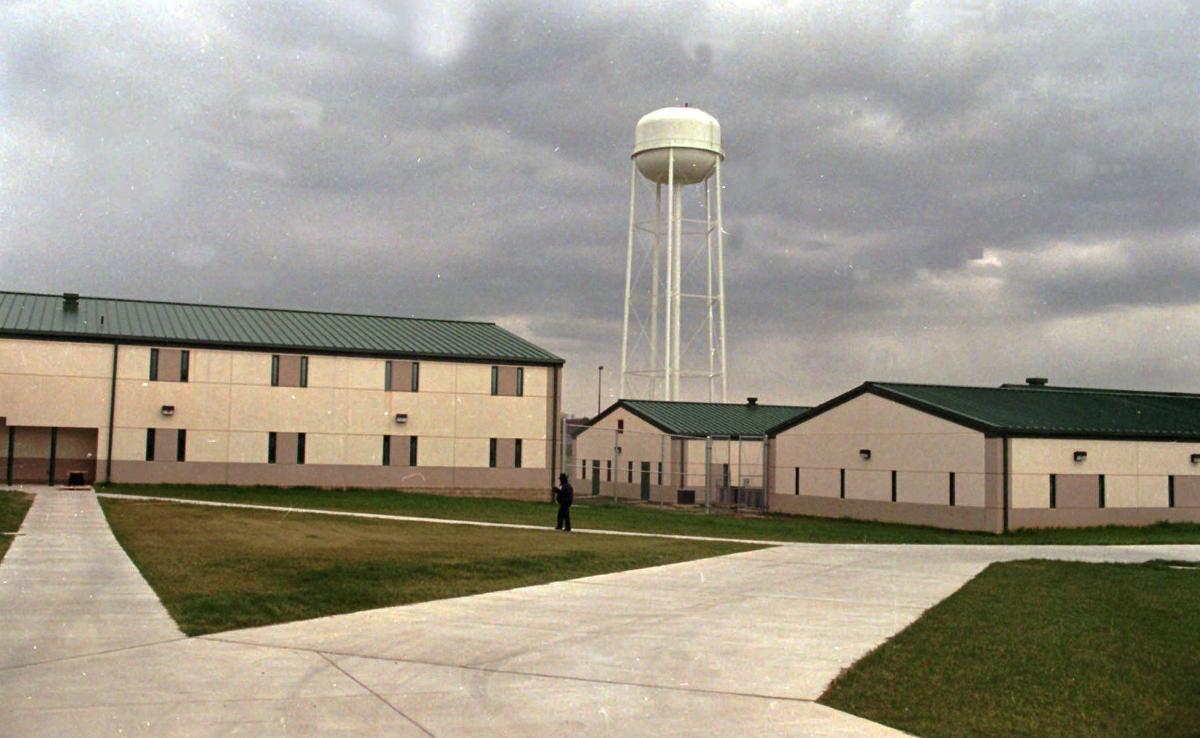 As three prisoners at the Virginia Correctional Center for Women tested positive for COVID-19, advocates fear the state's largest prison for women, the Fluvanna Correctional Center for Women, is a tinderbox.
The Virginia Department of Corrections said late Tuesday that in addition to the three inmates, three department employees and one contractor also have tested positive — a contract nurse and an officer in training at the VCCW, an officer at the Indian Creek Correctional Center, and an employee at the Norfolk Probation and Parole office.
Lisa Kinney, a spokeswoman for the corrections department, wrote in an email Wednesday that the three ailing inmates will stay at VCCW "unless their conditions change and they need to be hospitalized. Right now, the three are doing well, with low-grade temperatures."
One offender at VCCW wrote Tuesday to Margaret Breslau, with the Coalition for Justice, to report that she was being housed in a unit that included several other women who had the flu — the sick women were on one side of the hall, the healthy women on the other, she said. The inmate also said the same officers were working with both healthy and sick women.
Sometimes the staff used personal protective equipment, PPE, and other times they did not. The prisoner said, "There is no way to practice 'social distancing' as we are packed in here in beds that may be 2 feet apart."
The Fluvanna Correctional Center for Women, in Troy, has roughly 1,100 offenders. It has an infirmary and is where many women with medical problems are held.
Shannon Ellis with the Legal Aid Justice Center in Charlottesville has represented offenders at Fluvanna and said Tuesday she is concerned about the conditions, especially given the serious medical issues present there.
"It is an enormously high-risk population — women on top of each other in very close conditions, not really able to do any of the guidance that we're getting from every level — federal, state — saying how to distance yourself. Social distancing is just impossible," Ellis said.
The Legal Aid Justice Center, the ACLU of Virginia, the Virginia Association of Criminal Defense lawyers and other inmate welfare advocates have been calling for stepped-up releases by the parole board and other actors in the criminal justice system to thin out the prisons. Some have urged the governor to use his clemency power.
In Virginia, people who committed crimes on or after Jan. 1, 1995, are not eligible for parole, so most inmates are not eligible. However, geriatric conditional release is also handled by the parole board. To be eligible for conditional release, an inmate must be 65 or older and must have served at least five years of his or her sentence, or be 60 and have served at least 10 years and cannot have been convicted of capital murder.
Officials have said public safety has to be considered in such cases, and there must also be a suitable place for the released inmates to live and care for those who need it.
Brian Moran, secretary of public safety and homeland security, said Wednesday that the parole board has been considering cases on an expedited basis and approved 96 releases in March, a 153% increase over the prior month.
"I've heard from advocates, I've heard from family members. I'm reading your emails and we have a great sympathy and empathy for their concern for their family [members] that have been incarcerated," Moran said. "We are doing everything we can, I know DOC is doing everything they can to ensure their safety."
He said the Department of Corrections is following the CDC guidelines in handling the COVID-19 patients. "Those guidelines dictate quarantine and contact investigations so we'll find out who may have been in contact with those individuals," he said.
Ellis said, "All of us ... at Legal Aid feel like Fluvanna is just a tinderbox in terms of the risk of people there, in terms of the living conditions there, it's really, really concerning."
She said there are 40 to 60 women per wing, two in each cell. The cells do not have sinks or toilets, so all the women in each wing share four to six toilets.
"There needs to be a quick, focused concerted effort on identifying prisoners who are the most at risk, who have the least amount of time left on their sentences, who would be eligible, perhaps, for geriatric parole and start processing them out," she said.
Among other things, all VADOC facilities are operating on modified lockdown in order to minimize contact between groups of offenders from different buildings, and Virginia Correctional Enterprises is manufacturing tens of thousands of sneeze/cough guard masks for use by VADOC staff and offenders.