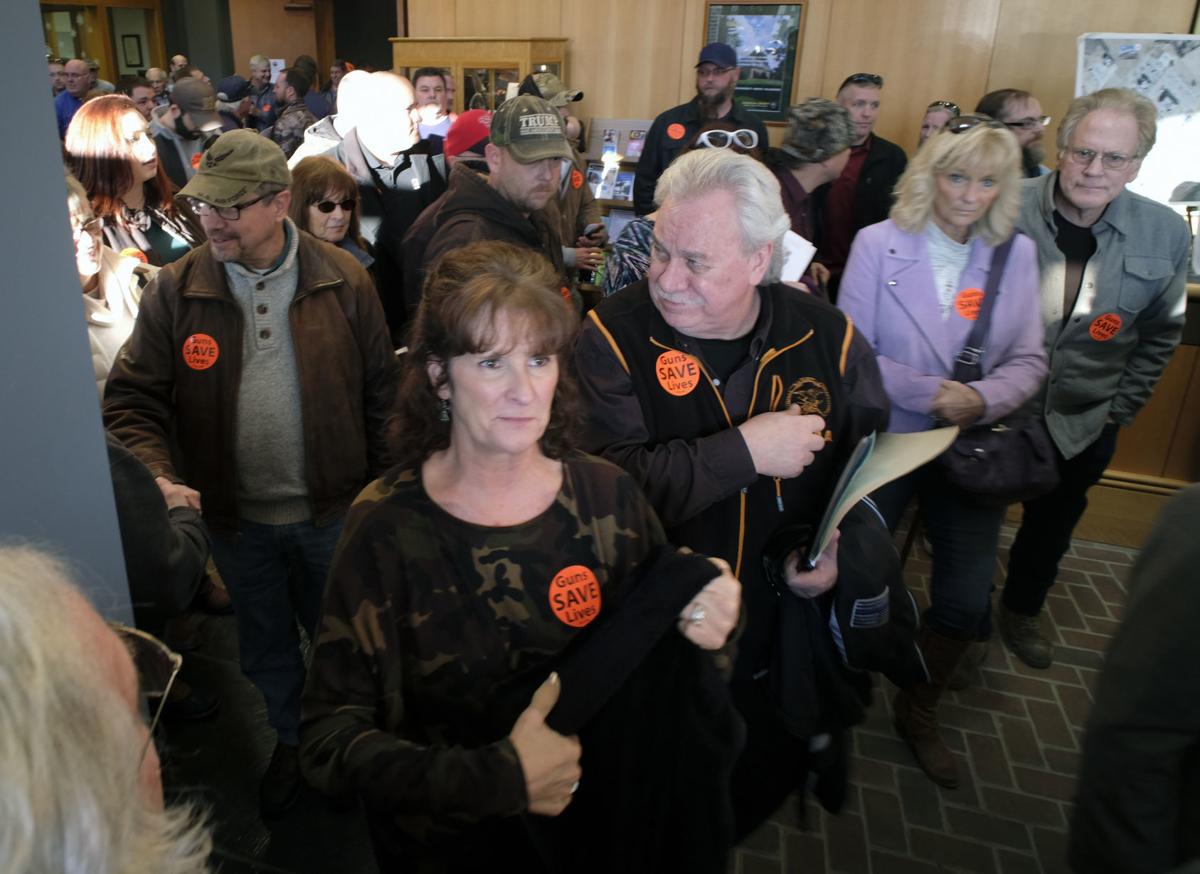 Attorney General Mark Herring issued an advisory opinion Friday saying that the Second Amendment "sanctuary" resolutions passed by local governments across Virginia have no legal effect.
"When the General Assembly passes new gun safety laws they will be enforced, and they will be followed. These resolutions have no legal force, and they're just part of an effort by the gun lobby to stoke fear," Herring, a Democrat, said in a statement.
"What we're talking about are the kind of commonsense gun safety laws that Virginians voted for just a few weeks ago, like universal background checks to make sure that dangerous people aren't buying guns. Too many Virginians have lost their lives to guns and it is well past time that we enact these gun safety measures that will save lives and make our communities safer."
Gun rights supporters, alarmed by the Democratic takeover of the Virginia General Assembly on Nov. 5, have lobbied local governments to pass resolutions declaring the locality a "sanctuary" from any new gun laws that they consider unconstitutional. Democratic legislators are warning local sheriffs that any attempts to not enforce state laws could be met with a loss of state money.
In the Richmond area, the Hanover County Board of Supervisors passed a resolution vowing to oppose gun control legislation, but dropped the "sanctuary" verbiage. The Chesterfield County board declined to consider a resolution, but Henrico County's board passed a resolution expressing support for the Constitution without explicitly mentioning guns.
The Virginia Citizens Defense League, a gun-rights group, says 111 Virginia localities — 85 counties, nine cities and 17 towns — have adopted "Second Amendment sanctuary" resolutions since Nov. 6. Thousands crowded into the chambers and overflow rooms of normally routine local government meetings.
The group's leader, Philip Van Cleave, said the "sanctuaries" are more about message.
"We've been telling our members all along, what this is really about is counties standing with their citizens, looking back at Richmond and saying, 'We want you to protect the right to gun ownership for lawful people. … Go after criminals. Do something with the mental health system.' It's a message to Richmond more than anything," he said.
Del. Todd Gilbert, R-Shenandoah, the House majority leader who will become minority leader when the new legislature is sworn in next year, issued a statement saying Herring was being hypocritical because in 2014 Herring opted not to enforce a state law — the same-sex marriage ban. (Legal same-sex marriage is now the law of the land.)
Gilbert spokesman Garren Shipley declined, by email, to answer whether Gilbert believes localities are obligated to adhere to laws passed by the General Assembly if the localities believe the laws are unconstitutional.
"The General Assembly is obligated not to pass unconstitutional laws," Shipley wrote.
Herring's opinion came at the request of Del. Jay Jones, D-Norfolk.
"I agree that these resolutions have 'no legal effect' and I appreciate the clarity as we head into the 2020 General Assembly session," Jones wrote on Twitter.