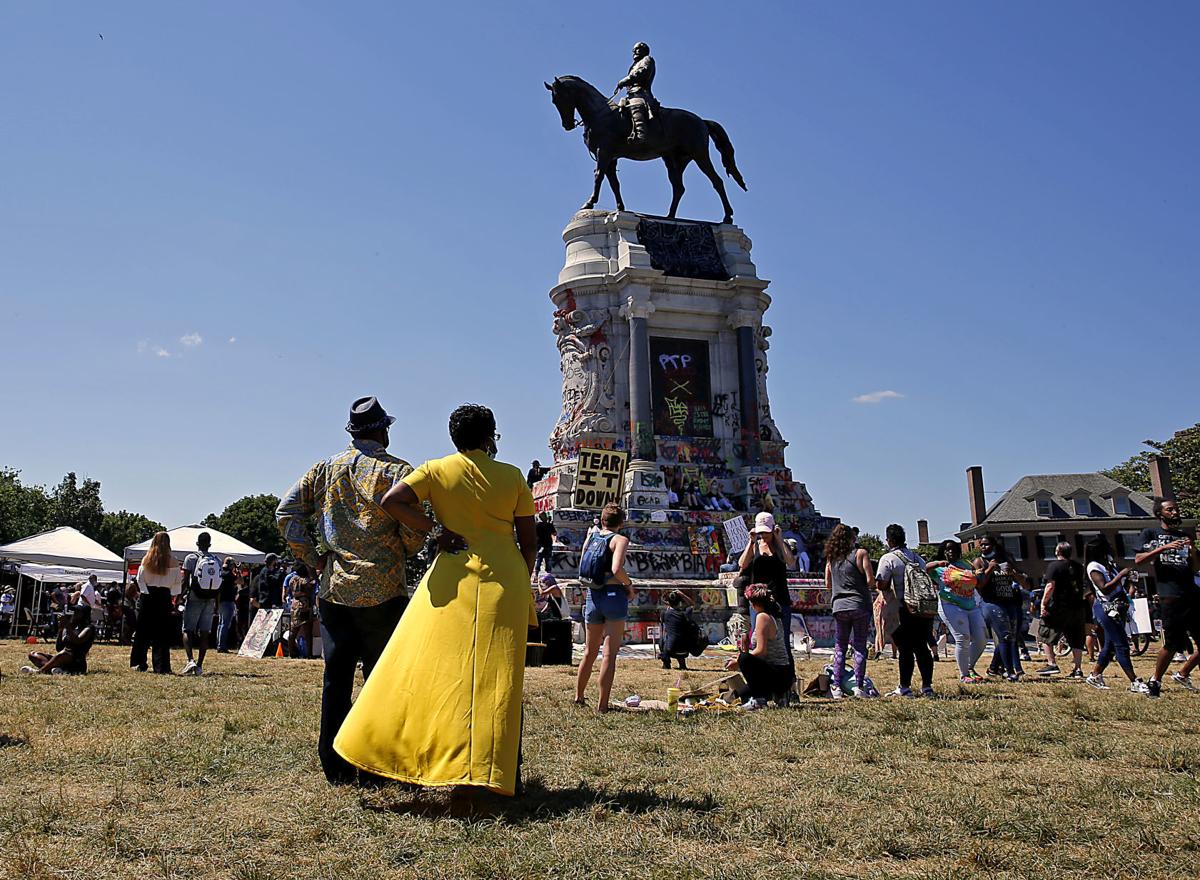 In a court filing Tuesday, Attorney General Mark Herring asked a Richmond judge not to extend an injunction barring removal of the Robert E. Lee statue on Monument Avenue.
Herring opposed a request from a descendant of signatories of the deed that gave Virginia control of the statue to extend an injunction granted last week.
Last week Richmond Circuit Court Judge Bradley B. Cavedo pressed pause on the state's plans to remove the statue with a 10-day injunction that lifts Thursday. Herring asks the court to "decline to expand the temporary injunction that was previously granted without notice to defendants."
"For many Virginians, the Lee Monument is a reminder of a past that should be shunned or atoned for, not celebrated," Herring argued. "This is especially true of the descendants of people whose ancestors were held in bondage because of the color of their skin. It is a symbol of racism and oppression at a time when we strive towards a future marked by equality and inclusion."
Herring also argued that the public interest "demands that state-sponsored displays of racism be removed" while reiterating his position that Gov. Ralph Northam has the authority to remove the statue.
"(The only question) is whether a single plaintiff may call upon the equitable powers of this court and use 130-year-old documents and inapplicable doctrines of property law to countermand the governor's decision. He cannot," Herring said.
William C. Gregory, the great-grandson of two signatories of the 1890 deed giving Virginia control of the statue, argues that the agreement stipulates that the state is supposed to consider the monument and the area around it "perpetually sacred" and "faithfully guard it and affectionately protect it."
Northam announced earlier this month that he plans to have the statue, the city's most famous Confederate symbol, taken down. Three lawsuits have been filed challenging the decision, with Gregory's the only one so far to result in an injunction.
Joseph Blackburn Jr., a lawyer for Gregory, did not immediately return a request for comment.
A hearing on the case is scheduled for Thursday.