A day that featured Fredericksburg police officers marching with Black Lives Matter protesters and city officials vowing to address concerns raised by mostly younger residents took a slight turn for the worse Tuesday evening.
City police spokeswoman Sarah Kirkpatrick said a group of "agitators" put a damper on what had been a promising day by blocking city streets, throwing bottles at officers and refusing to obey the 8 p.m. curfew that has been imposed in the city. She said the agitators may not have been the same people who had protested peacefully during the day.
As of Tuesday night, several people had already been arrested or received summonses and police were still trying to get things under control.
"It's absolutely heartbreaking," Kirkpatrick said. "After a very peaceful protest of 400 people, agitators came in and brought violence to our city."
Police met with one of the protest organizers, Anthony Foote, in an attempt to avoid some of the problems that arose during previous demonstrations. Law-enforcement officers in both Fredericksburg and Stafford County used tear gas against the demonstrators on previous evenings.
Prior to Tuesday night, 15 people had been arrested in the city, including Foote, and 10 in Stafford on mostly misdemeanor offenses.
The two sides agreed on a route that would be less disruptive to traffic flow and less dangerous for the participants.
Del. Joshua Cole, who represents Stafford and Fredericksburg in the General Assembly, said he was pleased by the cooperation of police and the protesters.
"As elected officials, we have to give a safe space for these young people to express themselves," said Cole, who spent much of the day in the city. "My main concern is the safety of these kids, and I'm really glad police are walking with us in solidarity."
After marching and chanting several times through part of the downtown area, the crowd gathered at Market Square for a pep rally that including comments from Police Chief Brian Layton, Mayor Mary Katherine Greenlaw, Councilman Matt Kelly and others.
Layton was apologetic about a Sunday night incident in the city involving tear gas. Layton acknowledged that it stemmed at least in part from fear as the result of an attempted firebombing of the police station early that morning.
"I'm sorry and we don't want what happened Sunday night to ever happen again," Layton told the crowd. "We hear you. We see you. We support you."
The police gestures didn't appease all of those at the rally. Several young men complained loudly about "joining with the oppressors. These exact cops were the ones tear-gassing us."
Broadway Harris, one of the protest organizers, said following the rally that it is not clear how long the protests in the city will go on. "People are still mad and still need to express themselves," Harris said.
Harris said he and those working with him are intent to keeping things peaceful. He said anyone that does not support peaceful demonstrations are not a part of his group.
Police March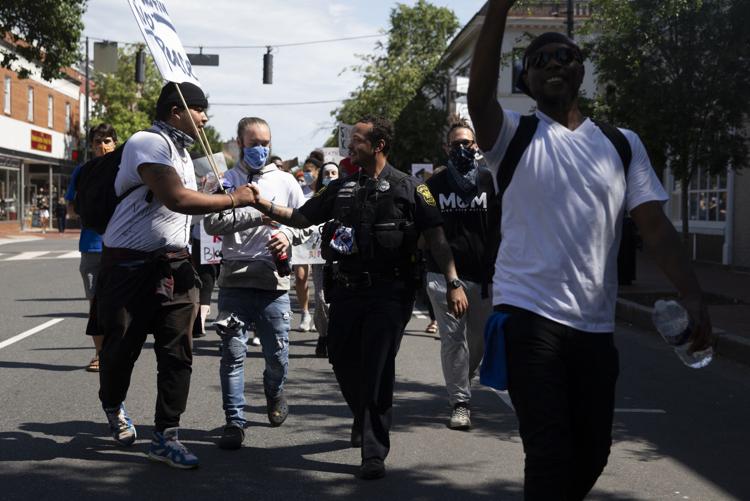 Police March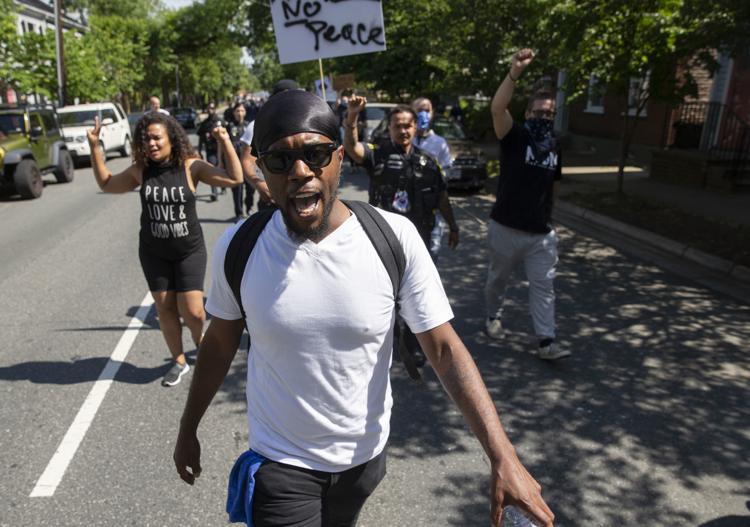 Police March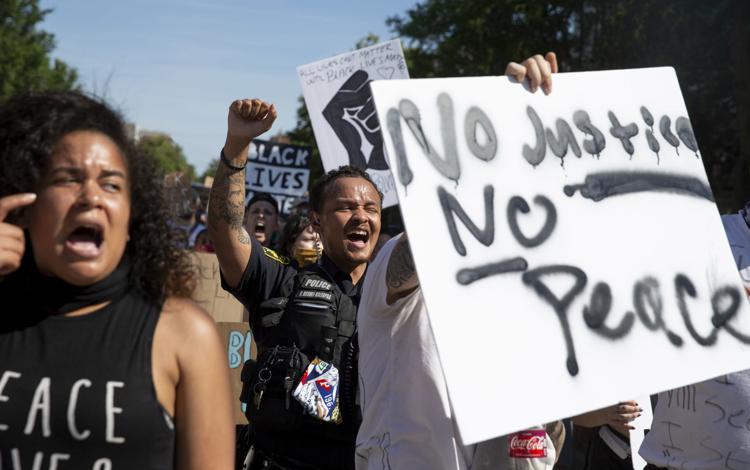 Fredericksburg Protest
Fredericksburg Protest
Fredericksburg Protest
Fredericksburg Protest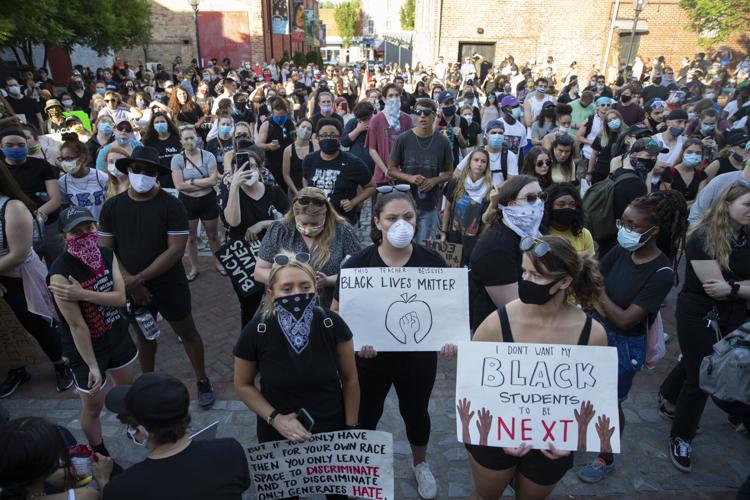 Fredericksburg Protest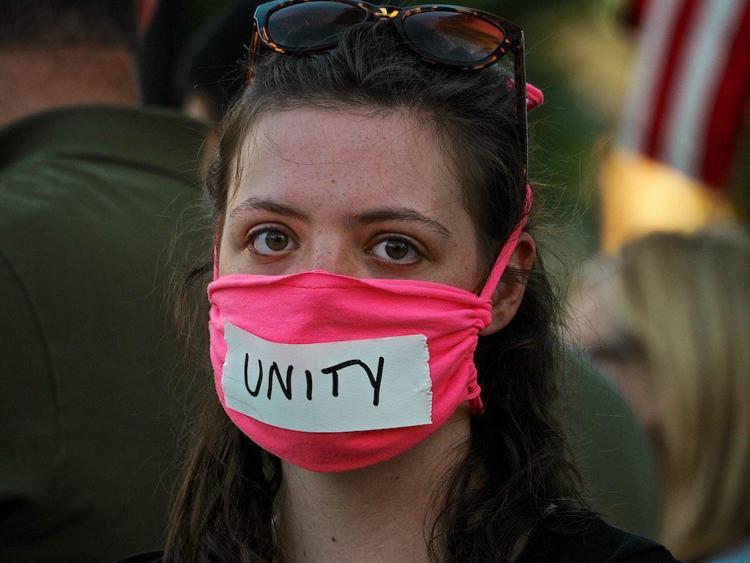 Fredericksburg Protest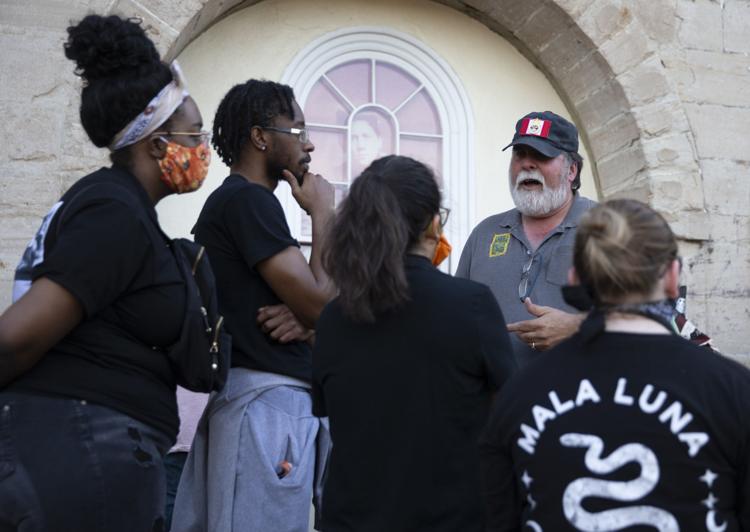 Fredericksburg Protest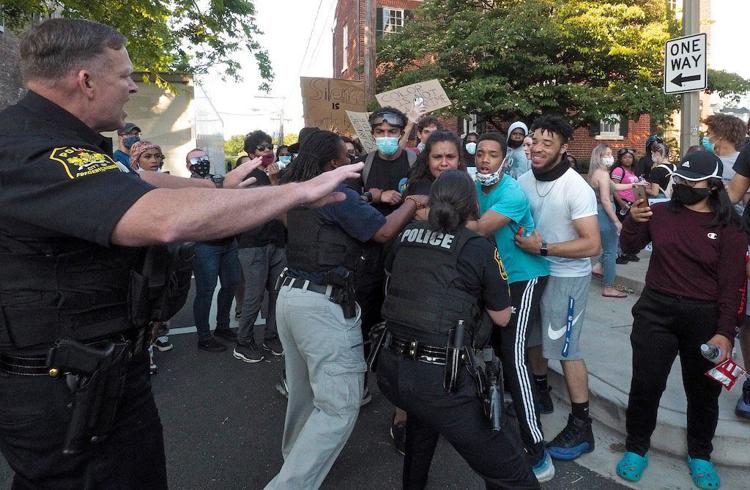 Fredericksburg Protest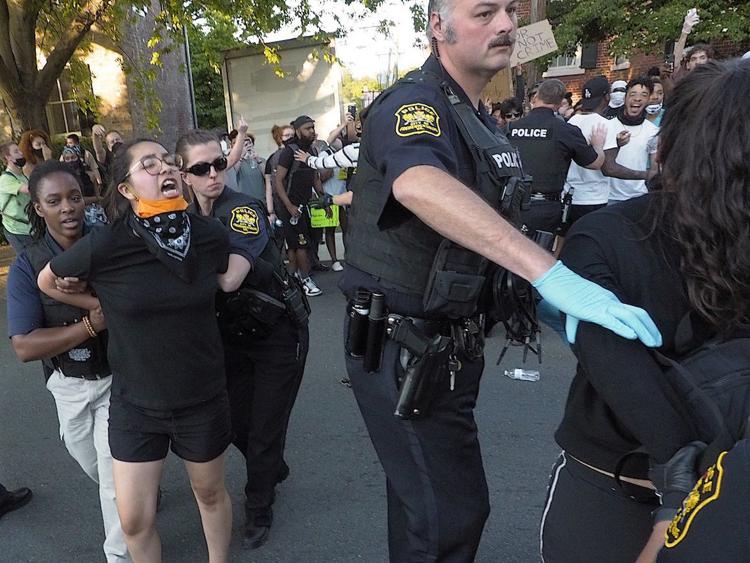 Fredericksburg Protest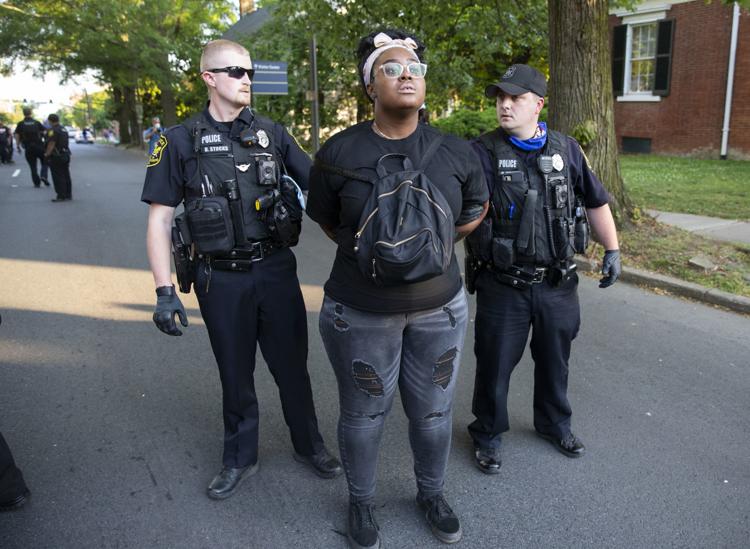 Fredericksburg Protest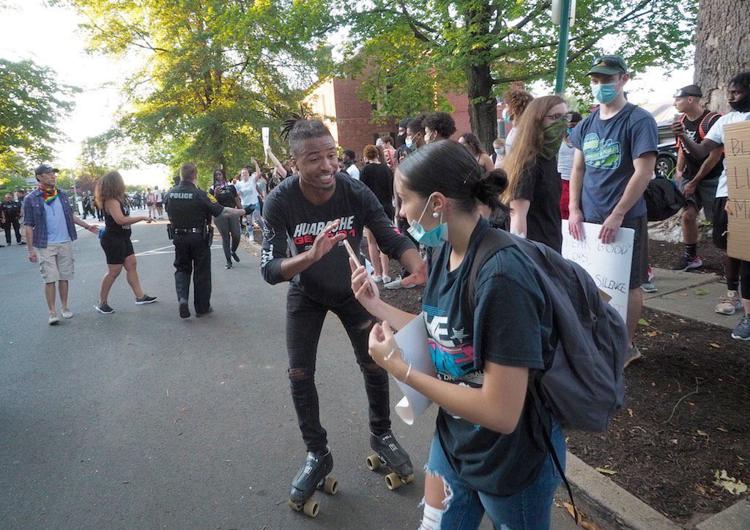 Fredericksburg Protest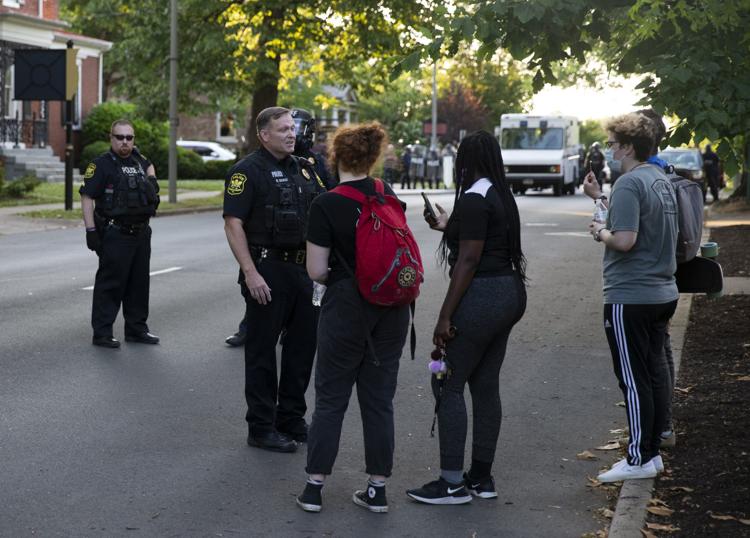 Fredericksburg Protest
Fredericksburg Protest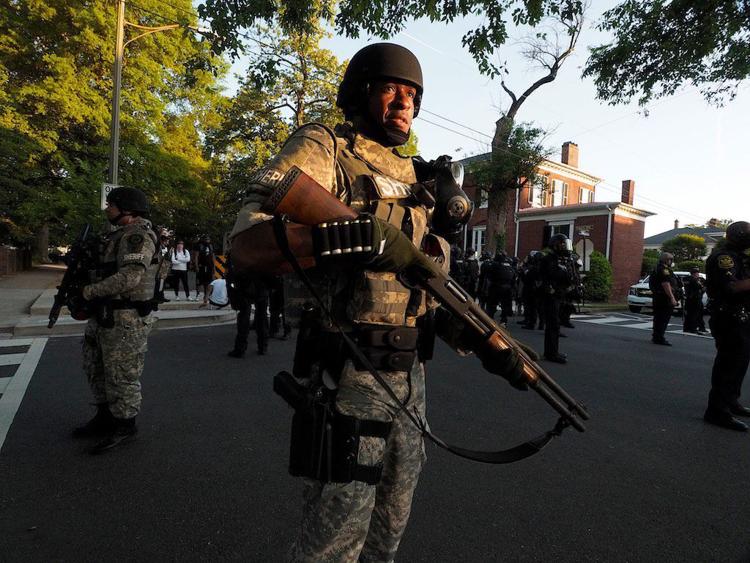 Fredericksburg Protest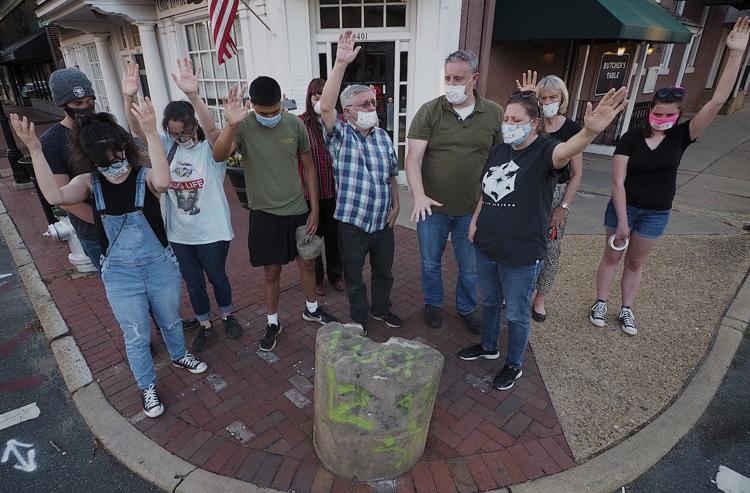 Fredericksburg Protest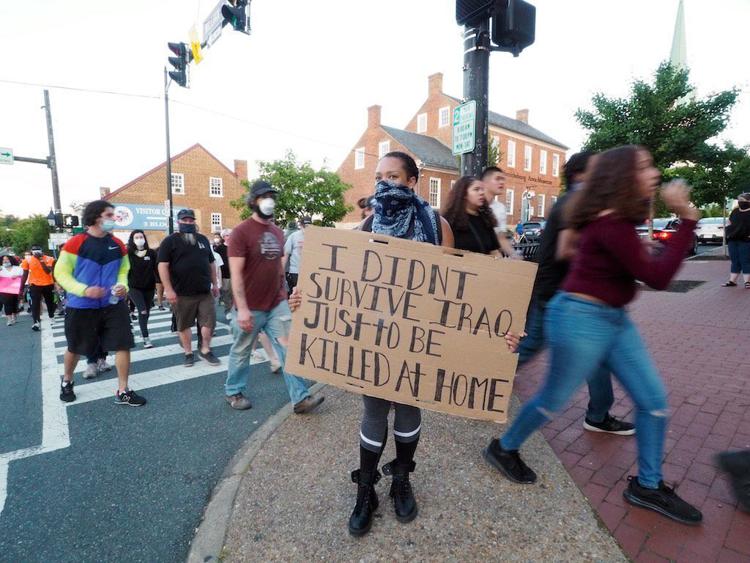 Fredericksburg Protest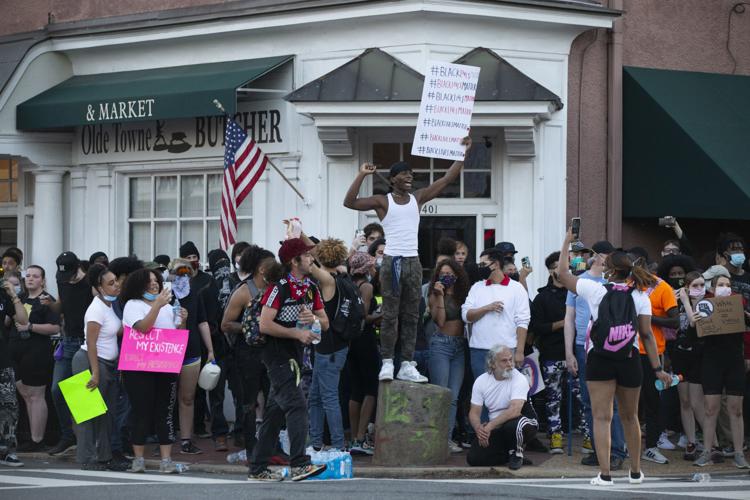 Fredericksburg Protest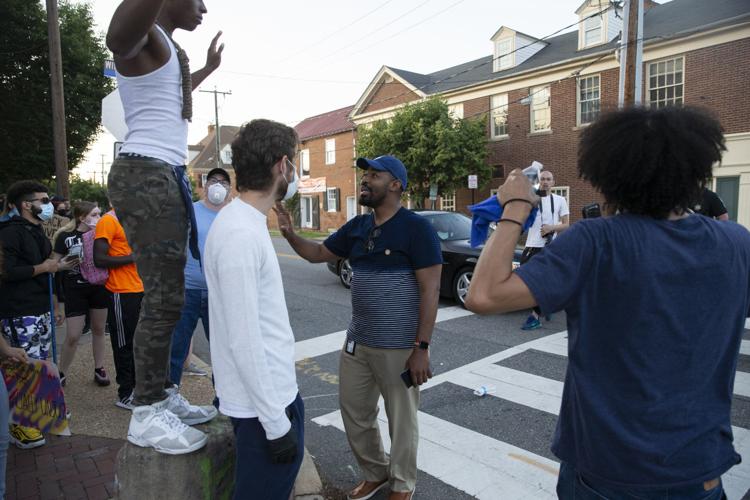 Fredericksburg Protest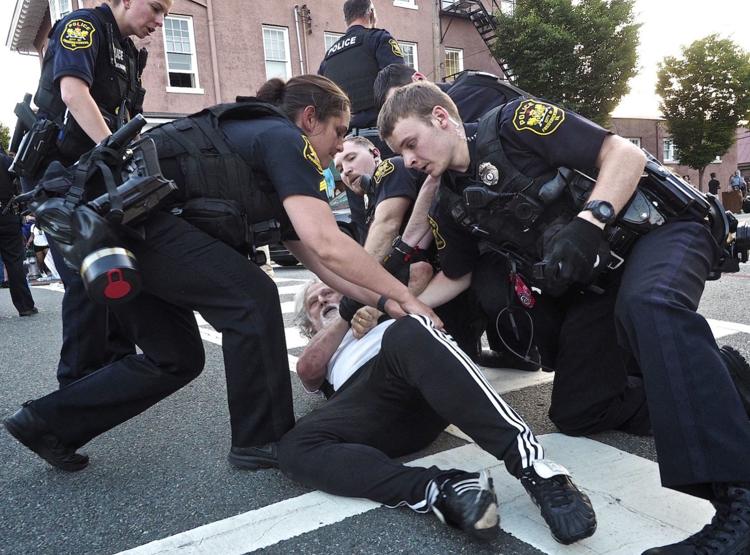 Fredericksburg Protest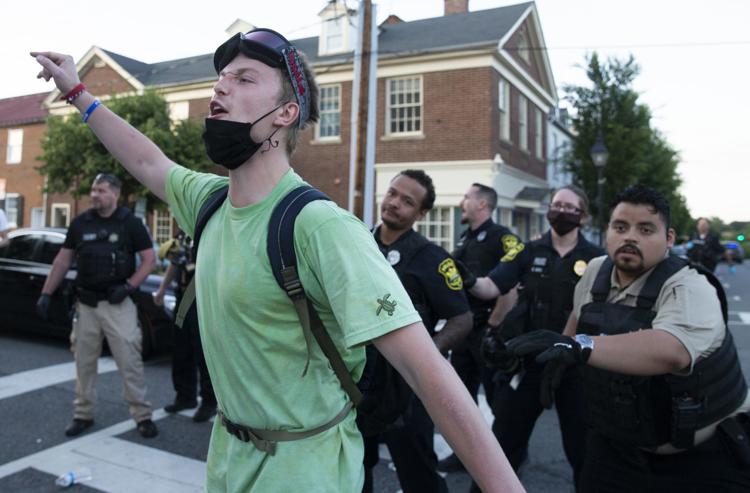 Fredericksburg Protest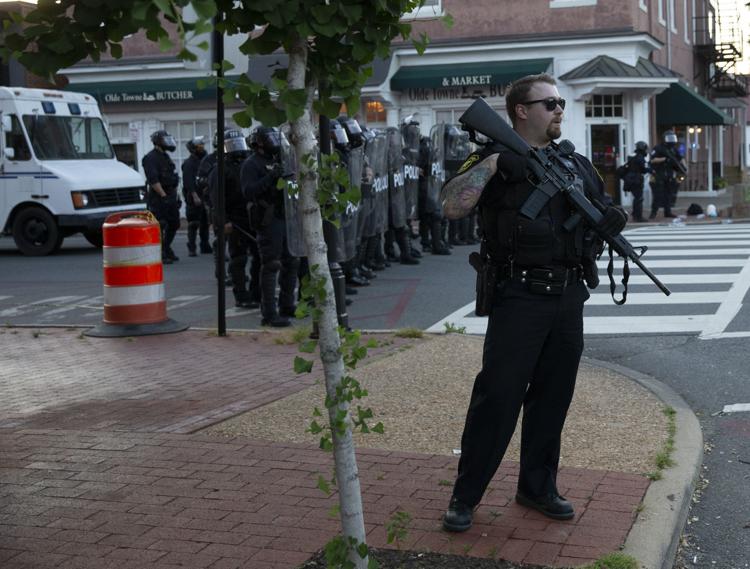 Fredericksburg Protest