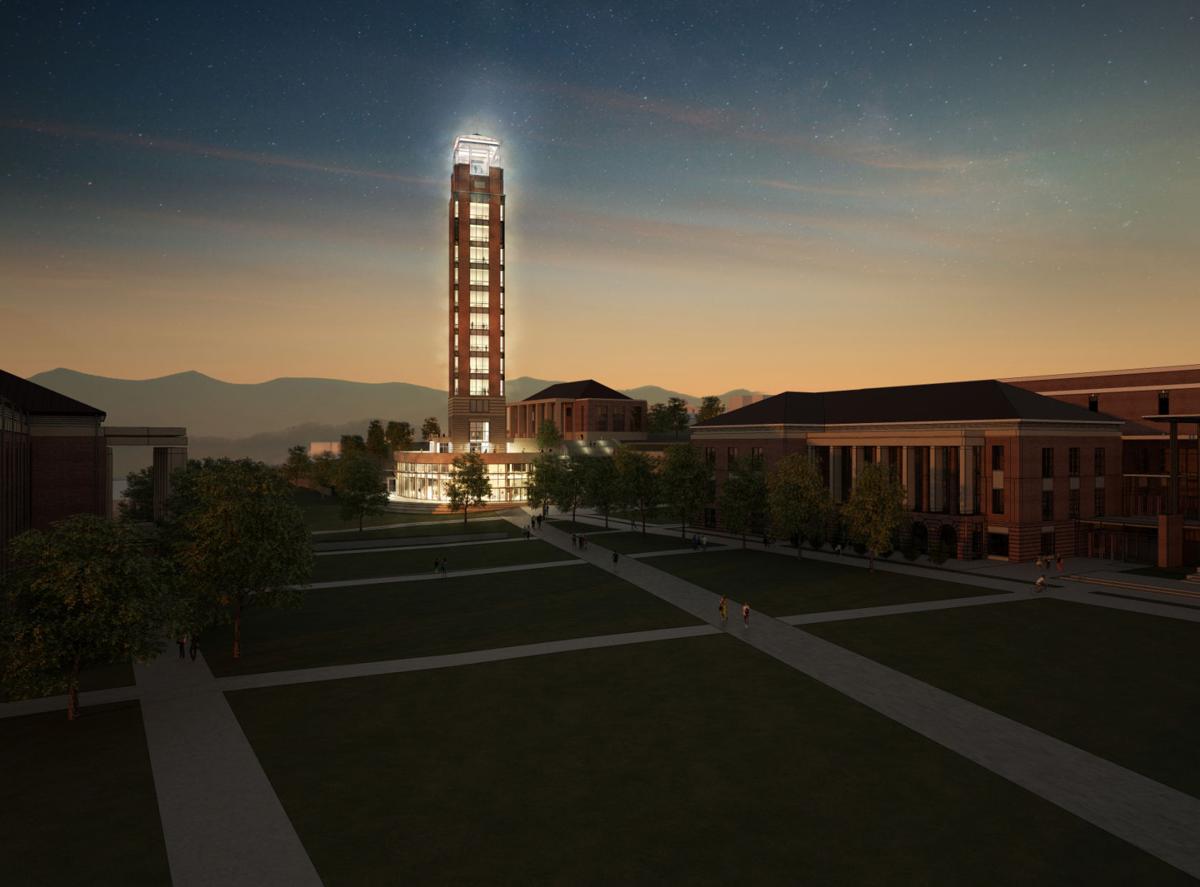 Liberty University plans to invest $5 million of its endowment in Israel — an action president Jerry Falwell Jr. said shows its support for the country in the face of a campaign asking schools to divest.
Liberty has over $1.4 billion in total cash and investments, with about $1 billion of that listed as endowment in its financial statements, Falwell said.
The Israel investment is going to a healthcare fund focused on venture capital that is run by a U.S. manager with an Israeli office. The fund includes fields such as "oncology, biopharmaceuticals, and digital health, with a strong focus on cancer immunotherapy," according to a news release from the university announcing the investment committee's late-May decision.
"Liberty is glad to be part of supporting the only democracy that's a close ally of the United States that is in such turmoil right now," Falwell said.
John Regan, partner and chief investment officer for Permanens Capital, said Liberty's investment committee has approved devoting up to $10 million to $20 million in Israel, dependent upon finding other good opportunities there.
That would target the defense industry, as well as technology and medicine, according to information from the university.
Liberty, he said, was Permanens first client, although now not its only one. The school typically has been allergic to risk in its investment strategy, a philosophy he's agreed with.
"They are great," he said. "They are very smart, very flexible."
This represents the school's first move into private equity, he said, and stands to provide a higher return than other Liberty endowment investments. Private means the companies owned by the fund are privately held and not traded on a stock market. He said getting into this healthcare fund focused on venture capital is not necessarily riskier than other Liberty investments, but he does expect it will take the university longer to recoup its money.
Reached by phone last week, Falwell said the idea to invest in Israel now came from Gerald Strober, an author who'd previously written a book about his father Jerry Falwell Sr.
He recently suggested to the school that Liberty make a point of investment in Israel, Falwell said. The idea was to rebuke calls for universities to divest from Israel.
He pointed to what he said was a long history of Liberty University supporting Israel, dating back to his father's time at the helm. His father, he said, believed literally in God's covenant with Abraham as recounted in the Bible. Falwell said he believes the same, and he's to "bless" not "curse" Abraham's descendents. Those words reference lines in Genesis.
The Liberty student government voted in 2015 to amend its constitution to prohibit legislation that supports "Boycott, Divestment and Sanctions" against Israel, according to the university.
The website of the Palestinian BDS National Committee states the goals of the BDS movement are, "Ending [Israel's] occupation and colonization of all Arab lands occupied in June 1967 and dismantling the Wall"; "Recognizing the fundamental rights of the Arab-Palestinian citizens of Israel to full equality"; and "Respecting, protecting and promoting the rights of Palestinian refugees to return to their homes and properties as stipulated in UN Resolution 194."
In the case of some recent divestment campaigns at other U.S. colleges, the call for divestment has focused on a small number of major companies, including U.S. companies, considered by activists as having actively participated in what they see as injustices or abuses by Israel against Palestinians.
According to Raymond Scheppach, a higher education expert and professor at the Frank Batten School of Leadership and Public Policy at UVa, there's some precedent for colleges using investment choices for moral or political purposes.
"There's been a history of some of these what I could call political statements," he said. He pointed to some colleges divesting from tobacco, or putting aside a certain amount to invest in green companies.
"A lot of times it's been limits rather than a positive statement," he said.
He said it's not uncommon for a university to set aside a small portion of its endowment that it would try to get a higher return of investment on than its other investments, and it may be that a school such as Liberty sees an opportunity to do that and make a political statement simultaneously.