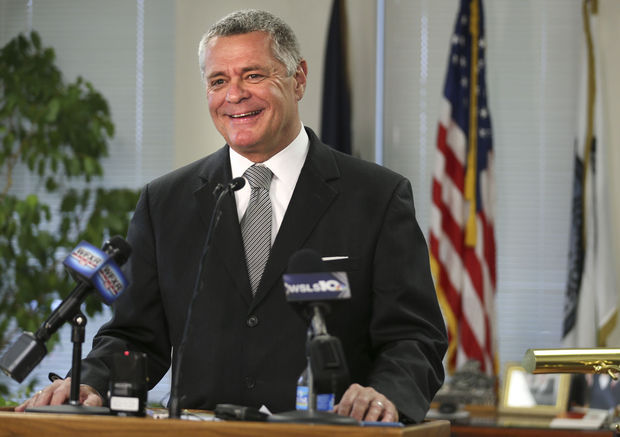 Citing internment of Japanese following the attack on Pearl Harbor, Roanoke Mayor David Bowers Wednesday called for area governments and nongovernmental agencies to suspend help in relocating Syrian refugees to the area.
Following the apparent bombing of a Russian airliner recently, Friday's terrorist attacks in Paris and threats on Washington, D.C., Bowers said in an unsolicited statement, "I am convinced that it is presently imprudent to assist in the relocation of Syrian refugees to our part of Virginia."
He called for all involved to "suspend and delay" any assistance "until these atrocities end, or at the very least until regarded as under control by U.S. authorities, and normalcy is restored."
Bowers, a Democrat who announced last week that he won't run for re-election next year, broke with his party on the refugee question and is aligned with a view embraced by many Republicans.
"I'm reminded that President Franklin D. Roosevelt felt compelled to sequester Japanese foreign nationals after the bombing of Pearl Harbor," he said, "and it appears that the threat of harm to America from ISIS now is just as real and serious as that from our enemies then."
The internment of Japanese people in camps during World War II remains controversial and is considered by many in retrospect to be among the U.S. government's more shameful acts. In 1988 Congress approved legislation apologizing for the internments and acknowledging it was based largely on racial prejudice and "a failure of political leadership." In 1990 then-President George H.W. Bush issued apology letters and compensation checks to the survivors of the detention camps.