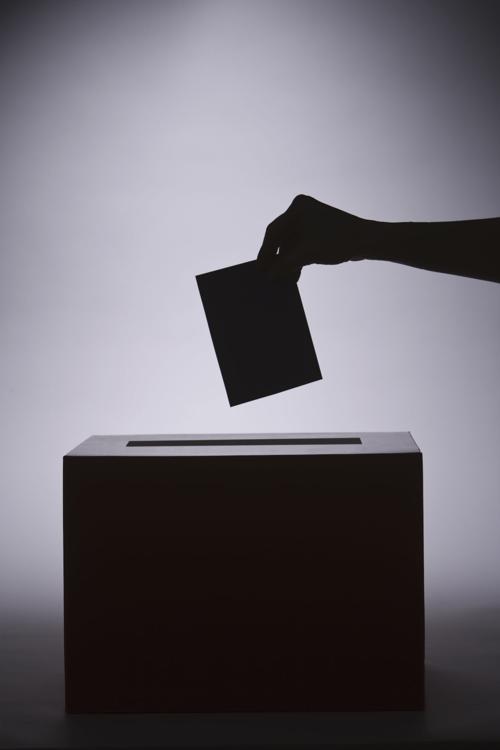 Harrisonburg officials and the FBI are investigating allegations of voter registration fraud after officials say almost 20 voter applications were turned in under the names of dead people.
Harrisonburg Registrar Debbie Logan said Thursday that investigators have found from 18 to 20 potentially fraudulent registrations. The Rockingham County Commonwealth's Attorney's Office confirmed Thursday that an investigation is underway, but offered no additional details on the case.
The applications were turned in by a voter registration group called HarrisonburgVOTES, officials said. The group's representatives could not be reached for comment Thursday. No charges have been filed.
The Breeze, the student newspaper of James Madison University, reported that the applications were submitted by a student working for the group. The problem came to light when an employee in the registrar's office noticed a new registration had come in from Richard Claybrook Sr., the late father of a well-known local judge.
"When they used a distinguished resident of Harrisonburg's name and address, it came to the attention of an employee who has worked in the city for many years," Logan said.
"We were pretty disgusted that they would use his name," Richard Claybrook Jr. said of his father, who died in 2014. "He was a retired educator and had served in World War II. He was always a law-abiding citizen."
Logan said applications using a deceased person's real name and address but a false social security number would not be flagged in the voter system.
The fraudulent voters are still technically registered as the investigation continues, Logan said, but if her office receives an absentee ballot from one of the dead voters, it would react appropriately. Logan said she expects the State Board of Elections and her local electoral board will allow her to cancel the registrations before the Nov. 8 election.
Republican lawmakers held a news conference call Thursday to call attention to the investigation, which they said proves voter fraud is real and validates their push for strong voter ID laws.
"Often times we hear our Democrat colleagues suggest that voter fraud doesn't exist in Virginia or is a myth," said House Speaker William H. Howell, R-Stafford. "Well it does indisputably exist."
"If it hadn't been for the vigilance of a citizen, this fraud effort may never have been uncovered until it was too late," said Del. Mark L. Cole, R-Spotsylvania, who chairs the House Privileges and Elections Committee.
Others weren't convinced that the case represents a close brush with election fraud.
Del. Marcus B. Simon, D-Fairfax, said it's "very disingenuous" to suggest the applications were part of a large-scale fraud, because votes would have to be cast either in person by elderly impostors or through absentee ballots sent to real home addresses.
"There's no way any reasonable person could conclude that this was part of an effort to actually cast votes for people that aren't able to cast votes," Simon said.
---
Chesterfield County resident Edith Harris was sentenced to 3 years for embezzling $900,000 as a billing clerk for Virginia Physicians for Women.
---
---
The front page of Wednesday's Washington Post featured a story on Joe Morrissey. "In Virgini…
---
From the Archives: Innovations makes life easier for Richmonders
Many of these machines made every day life inside and outside the work place a lot easier. Here's a look back at machinery and innovations.
Interested in a copy of any of these photos? Click here.
---
If the presidential debate commission refuses to allow Libertarian candidate Gary Johnson onto the big stage, tens of millions of Americans will miss an opportunity to form their own impressions of him and his policies.