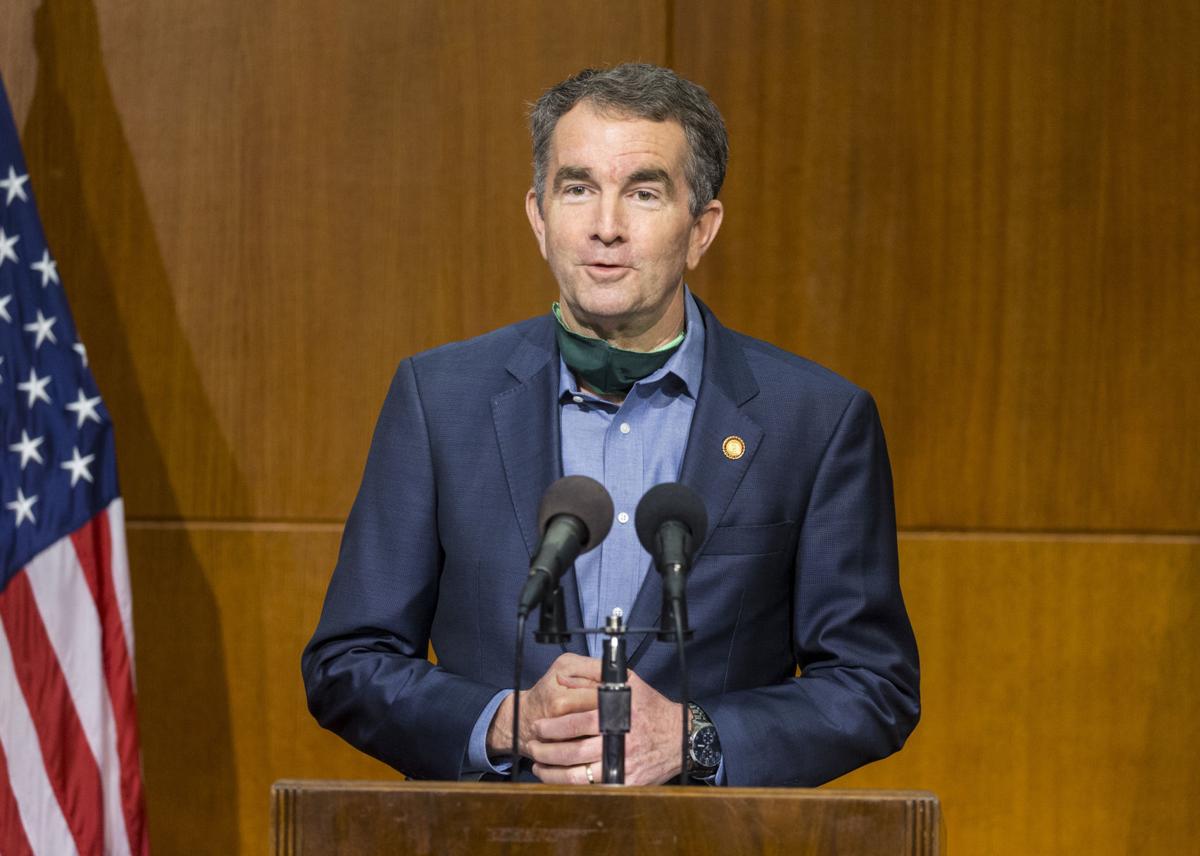 Deaths from the coronavirus have continued to rise in Virginia even as the number of hospitalizations appears to be flattening, according to data released by the state Tuesday.
The Virginia Department of Health reported its highest weekly average death toll from COVID-19 to date on Monday. The official toll from the virus reached 713 for both confirmed and probable reported deaths on Tuesday, a figure that the state has said lags as its team investigates and gathers data for the public count.
The rolling seven-day average of daily deaths was 32.3 Monday and 31.6 Tuesday, the second-highest rate recorded. The average takes into account deaths reported on a date and the six days prior.
At the same time, the number of COVID-19 hospitalizations and patients in intensive care may have crested, with the highest number of hospitalizations in the state so far — 1,566 — occurring on April 29. That number was at 1,496 on Tuesday, according to the Virginia Hospital & Healthcare Association.
State officials are looking for downward trends in COVID-19 numbers as guideposts as Gov. Ralph Northam has announced his plans to begin the first phase of reopening Virginia starting late next week.
"We are not entering Phase I today, or this week. I expect we may be able to enter it next week," Northam said Monday. "All of our efforts have slowed our spread, but not cured the disease. Even when we ease some restrictions, we must continue to behave more cautiously than before."
The VDH reported testing a total of 112,809 people as of Tuesday, with 20,256 cumulatively testing positive. About 17% of people tested positive in the past seven days, a figure about 3 percentage points lower than a week ago. The World Health Organization has said about 10% of tests coming back positive is an indicator that a community has adequate testing.
The number of new tests performed each day has varied significantly in recent days, from a peak of 6,693 tests on May 1 to 2,240 reported on Tuesday.
Virginia continues to rank toward the bottom among U.S. states and territories on testing, outranking only Kentucky, South Carolina, Arizona and Puerto Rico, according to a Johns Hopkins University state comparison tool.
Virginia had tested about 1,318 people per 100,000 population, compared with Rhode Island, which is testing 7,012 people per 100,000 population and has the highest testing rate in the nation. Still, Virginia reports eight deaths per 100,000 population, compared with Rhode Island's 32.
The New York Times said Monday that an internal report to the federal government put together by the Federal Emergency Management Agency forecasts a sharp increase in COVID-19 cases and deaths by June as states begin to relax restrictions.
The report says the national daily count of cases could rise to 200,000, up from 25,000 currently, and the daily death rate could increase 70%, from 1,750 to 3,000, the Times reported.
(804) 649-6601
Twitter: @bridgetbalch
(804) 649-6254
Twitter: @MelLeonor_