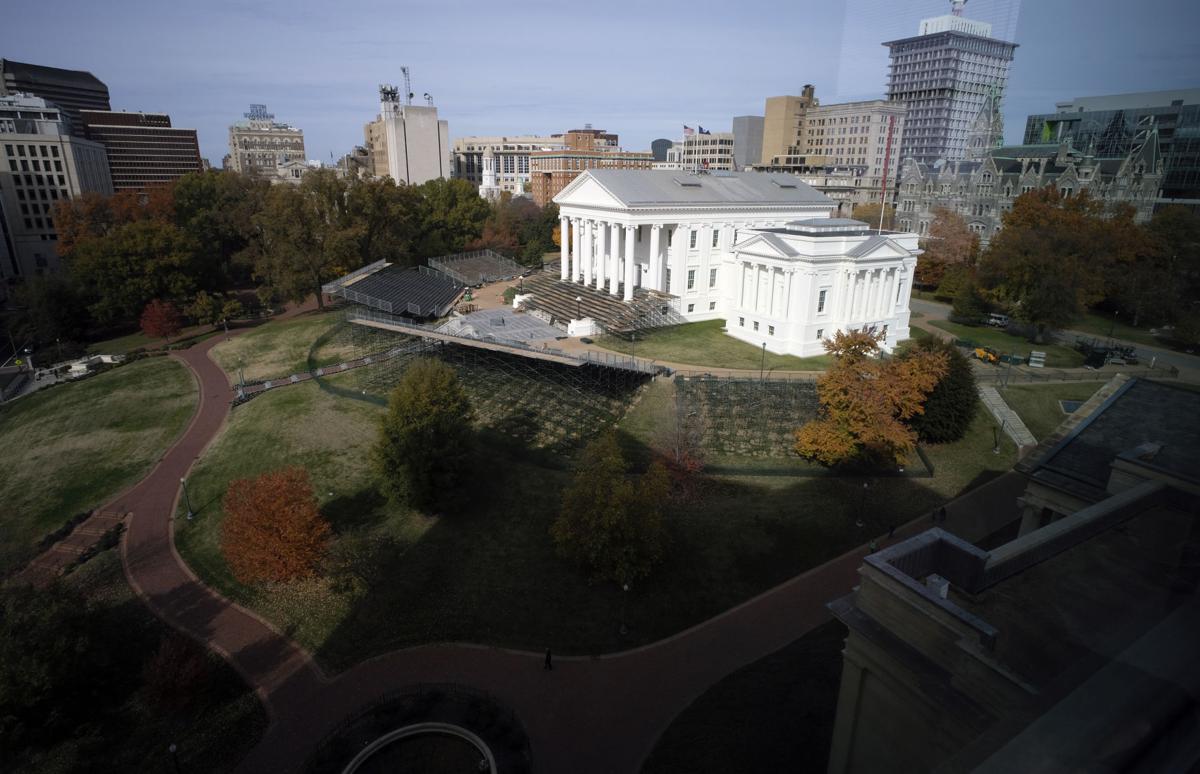 Fundraising in Virginia's gubernatorial race has taken off as the 2021 contest looms.
Del. Jennifer Carroll Foy of Prince William led the Democrats who have formally announced their intent to run with $810,790 raised from January through June. She was followed by Sen. Jennifer McClellan of Richmond, who raised $490,374.
Sen. Amanda Chase, R-Chesterfield, the only announced Republican candidate, reported $227,364.
Threatening to overtake every other candidate is the haul by former Gov. Terry McAuliffe, who says he is considering a run.
McAuliffe, governor from 2014 to 2018, raised $1.7 million in the first half of the year through his political fundraising arm. That's more than all declared candidates combined.
The Virginia Public Access Project looked at fundraising connected to officials, candidates and others who have publicly expressed interest.
McAuliffe, who has re-emerged in Virginia after ending an exploratory bid for president, has fanned the flames of rumors about his potential run.
Earlier this month, his PAC alerted reporters of his most recent fundraising figures, touting a "broad and diverse coalition of donors." That included high-ranking Virginia lawmakers like Senate President Pro Tempore Louise Lucas, D-Portsmouth, and Senate Majority Leader Dick Saslaw, D-Fairfax.
"Helping Virginia recover from the economic and health crisis of COVID-19 will require strong Democratic leadership that will fight for all," McAuliffe said in a statement July 1. "I'm extremely excited about the work Common Good VA will do to elect Democrats up and down the ballot this year and beyond."
No Republican in Virginia has won statewide elected office since 2009, when Bob McDonnell led a GOP sweep for governor, lieutenant governor and attorney general.
Chase's contributions came overwhelmingly from individual donors, with only a handful of contributions above $3,000.
Former Virginia state Sen. Bill Carrico, R-Grayson, is the only other Republican to formally announce an exploratory bid. Carrico has not begun fundraising. He is expected to make an announcement in September or October.
Carroll Foy, who is in her second term in the Virginia House of Delegates, led the way among declared Democrats.
Her largest contribution came from high-profile donor Sonjia Smith at $250,000. The Voter Protection Project donated $32,500 to Carroll Foy's campaign.
Carroll Foy was followed by McClellan, who formally announced her bid for governor 12 days before the end of the reporting period.
McClellan's largest contribution came from the advocacy group Clean Virginia, which advocates to end Dominion's monopoly of the Virginia electricity market. (The group also contributed to Carroll Foy and Chase.)
McClellan received contributions from upper-chamber colleagues Sens. Monty Mason, D-Williamsburg, and Jennifer Boysko, D-Fairfax.
Lt. Gov. Justin Fairfax and Attorney General Mark Herring, both of whom have said they intend to run, raised so far this year $19,416 and $24,158, respectively.
(804) 649-6254
Twitter: @MelLeonor_