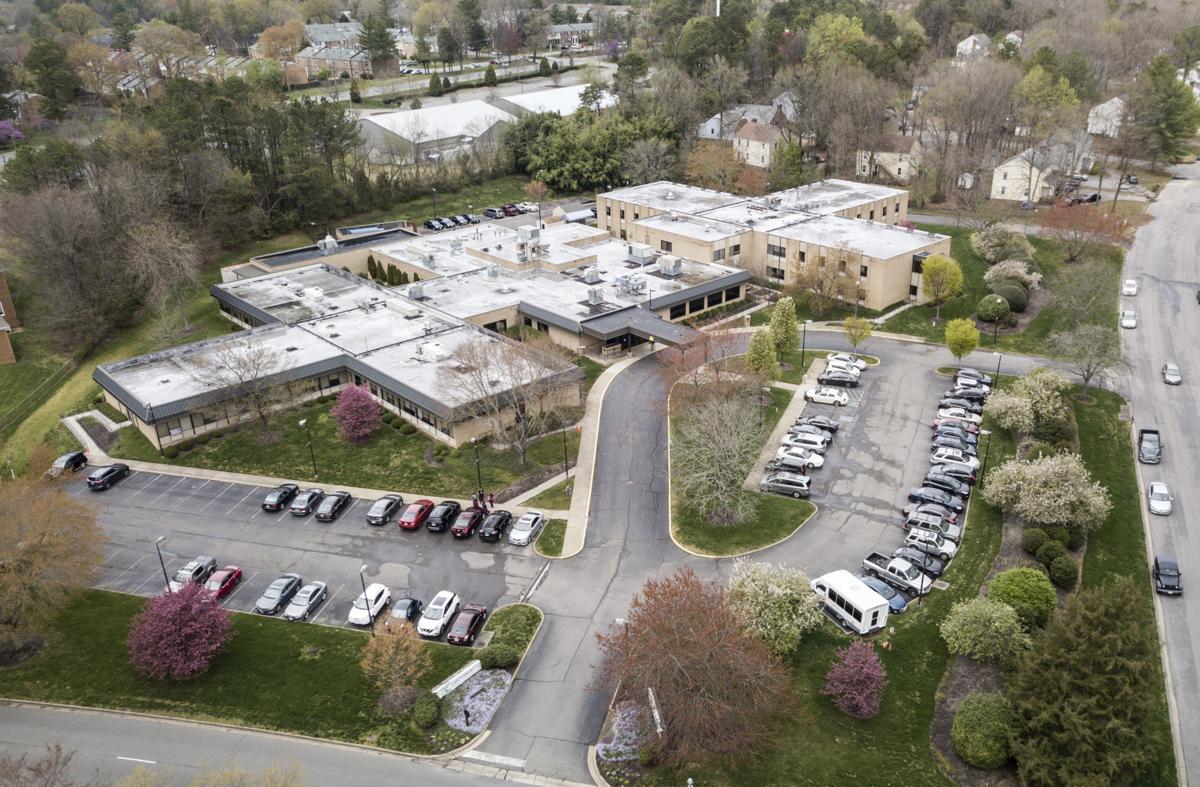 Eight more residents of Canterbury Rehabilitation & Healthcare Center have died of COVID-19, boosting the death toll from the disease to 28 at the skilled nursing facility in western Henrico County, which has been the epicenter of the coronavirus pandemic in Virginia.
Dr. James Wright, the center's medical director, said four residents died Monday after three died Sunday and a postmortem test result Friday on an earlier death linked it to COVID-19.
The dead ranged from a 102-year-old woman on Monday to a 56-year-old man Sunday. The man, who suffered from chronic illness, was the youngest victim of the deadly outbreak at the facility.
"We were hoping, given his youth, he would make it," Wright said in an interview on Monday.
The death rate from the illness — reflecting the percentage of dead compared with the total infected — is 24% at Canterbury, or about one in every four residents with the disease, Wright said. The center has confirmed 116 COVID-19 cases among its residents, including the 28 residents who died. Currently, only 30 residents test negative for the disease.
Wright said last week that the facility houses up to 190 people, but its current census ranges between 155 and 160 residents.
The disease also continues to spread in other long-term care facilities, with one death, potentially from the virus, and three new confirmed cases at a retirement facility in the Midlothian area of Chesterfield County for a total of seven.
Spring Arbor Senior Living at Salisbury said it had not determined whether COVID-19 was the "direct cause" of the death of the resident. Federal health privacy law "guidelines prevent us for providing specific personal health information but we can tell you that there were various underlying issues related to this resident's passing," Richard Williams, senior vice president of the facility, said in an email on Monday.
The number of deaths from COVID-19 in the Richmond region is not clear because there is no reporting requirement, said Dr. Danny Avula, director of the Richmond and Henrico Health Districts.
Avula said Monday that a fifth Richmond resident has died of COVID-19, but he said his staff sometimes finds out virus-related deaths incidentally or by trying to follow up on the cases of those hospitalized with the disease out of roughly 350 confirmed cases in Richmond and Henrico.
State health department officials confirmed two deaths last week in the Chesterfield Health District — which includes Chesterfield and Powhatan counties, and the city of Colonial Heights — and one in Chickahominy Health District. Chickahominy includes Hanover, Goochland, New Kent and Charles City counties.
Last week, Avula also confirmed the death of a resident of the Masonic Home of Virginia in eastern Henrico.
Avula said Monday that health officials are "actively investigating" 11 facilities across Henrico and Richmond.
"Not all 11 of those facilities have active cases," he said, "but they do have clusters of illness, so the health department teams are working with the health staff at those facilities to figure out how do we quickly respond even before we have a confirmed positive case of COVID-19 — how do we move to isolating patients and cohorting staff and really try to minimize the spread of this into different wings of congregate care facilities."
Canterbury recorded its first death two weeks ago and had reached 16 last Thursday. Since then, the number of COVID-19 deaths has jumped by 75% in four days.
"There's nothing I can really point to," Avula said in response to the latest deaths, which came a week after his staff tested everyone in the facility and found that many of those infected with the disease showed no symptoms.
Wright said: "We know we're going to continue to have deaths. We're disappointed there was a surge in deaths like this."
He said the center confirmed three deaths on Friday, including a man who had died earlier but later was confirmed with the virus. On Saturday, an 88-year-old woman and 62-year-old man died at the center.
Three more died on Sunday — a 79-year-old woman and the 56-year-old man in local hospitals and a 91-year-old woman at Canterbury.
On Monday, four more residents died at the center, a 77-year-old woman, an 80-year-old woman, an 88-year-old man, and the 102-year-old woman.
"There are no good answers," Henrico County Manager John Vithoulkas said Monday. "There are just no good answers for the loved ones who've had to go through this."
(804) 649-6964
Patrick Wilson and Mike Szvetitz contributed to this report.