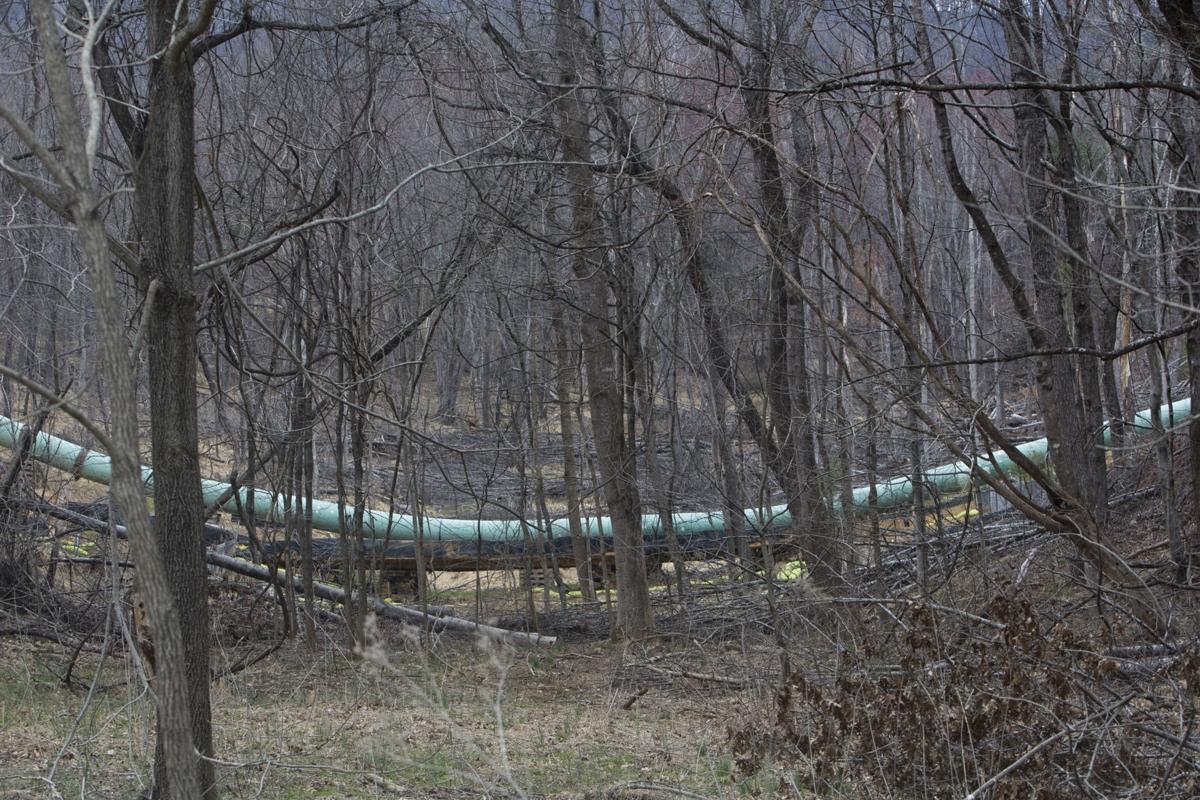 ROANOKE — A voluntary suspension of work on parts of the Mountain Valley Pipeline does not adequately protect endangered species, environmentalists say in their latest legal strike against the besieged project.
In a motion filed late Wednesday, seven organizations asked a federal appeals court to stay a 2017 approval for the pipeline by the U.S. Fish and Wildlife Service.
Attorneys for the Sierra Club had earlier challenged two permits issued by the service: a biological opinion, which found no significant harm to federally protected fish, bats and plants along the 303-mile route of the natural gas pipeline, and an incidental take statement, which allowed limited impact to the species and their habitat.
On Aug. 15, three days after the challenge was filed in the 4th U.S. Circuit Court of Appeals, Mountain Valley told federal regulators it was voluntarily suspending work on parts of the buried pipeline. But construction has continued in the watershed of the endangered Roanoke logperch, and could imperil the Indiana and northern long-eared bats, the Sierra Club said in its motion for a stay.
"MVP construction will cause imminent, significant, and permanent harm to threatened and endangered species," the motion states.
A stay from the 4th Circuit could halt all work on the project, pending review of the legal claim. Mountain Valley's voluntary suspension appeared to cover about a third of the pipeline's path through West Virginia and Southwest Virginia.
Mountain Valley and the Fish and Wildlife Service oppose a stay and are expected to file written arguments in the coming days.
Natalie Cox, a spokeswoman for the company, said it had suggested an "open discussion" with the environmental groups about their concerns.
"It is unfortunate that the Sierra Club has pursued additional court action without having a thorough and more current understanding of MVP's perspective and plan," Cox wrote in an email Thursday.
Mountain Valley has said it was discussing the pipeline's impact on endangered species with the Fish and Wildlife Service and the Federal Energy Regulatory Commission before the legal challenge was filed.
However, the request for a stay details several examples of construction, seen since the voluntary suspension was announced last week, that it says go beyond Mountain Valley's self-imposed rule that it would only "stabilize and restore" areas where endangered species live.
"This conveniently includes continued construction and installation of the pipeline under the guise of 'stabilization,' " the motion states.
Mountain Valley's promise to avoid construction in areas identified by the Fish and Wildlife Service's biological opinion two years ago ignores the flaws in the plan that are subject to the current legal action, the Sierra Club argues.