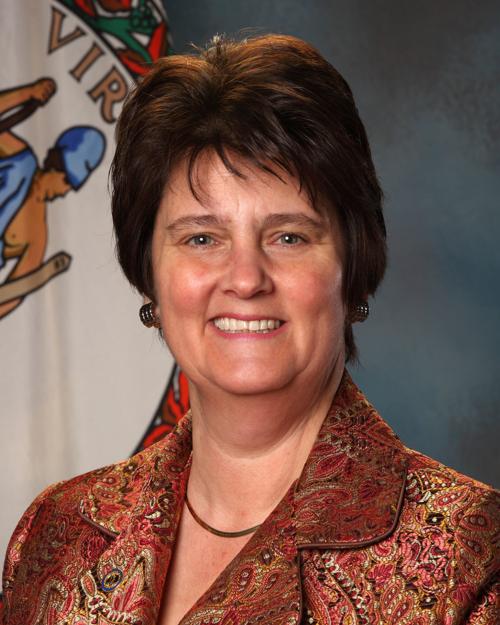 How you know her: Let us count the ways. Anne Holton is the daughter of one former governor, Linwood Holton, and the wife of another, current U.S. Sen. Tim Kaine.
She is a former state secretary of education who still serves on the Virginia Board of Education and a former juvenile and domestic relations court judge who calls herself "a recovering lawyer."
Since Aug. 1, she has served as interim president of George Mason University in Fairfax, where she was previously teaching undergraduate and graduate courses in education policy.
What's new: Holton has been working to cement Mason's prominent role in boosting Virginia's tech-talent pipeline, including by creating new graduate facilities in Arlington County for digital innovation and computing as part of the state's agreement with Amazon to build its new headquarters in Crystal City.
She's also using her knowledge of state government to advocate for more state funding of Mason, which serves more than 37,000 students, many of them from disadvantaged backgrounds and the first generation of their families to attend college.
"It's all about access to excellence," she said. "We're focusing on those who most need a trampoline to life success."
Holton is getting results. Gov. Ralph Northam included an additional $22 million in his proposed budget for Mason to support enrollment of more in-state and transfer students.
His plan also includes $125 million in state funding the university must match for commitments to graduate education in the Amazon deal.
She has resisted calls to seek the presidency on a permanent basis because she wants to get back in the classroom, where she plans to teach an undergraduate course in "The Politics of American Education" next fall.
The George Mason Board of Visitors is expected to name a new president as soon as late February, and Holton said she would help with the transition through the end of her one-year contract on July 31.
It doesn't leave much time for Holton and Kaine to spend in their North Side Richmond home.
"Neither of us is there as much as our hearts would have us be," she said.