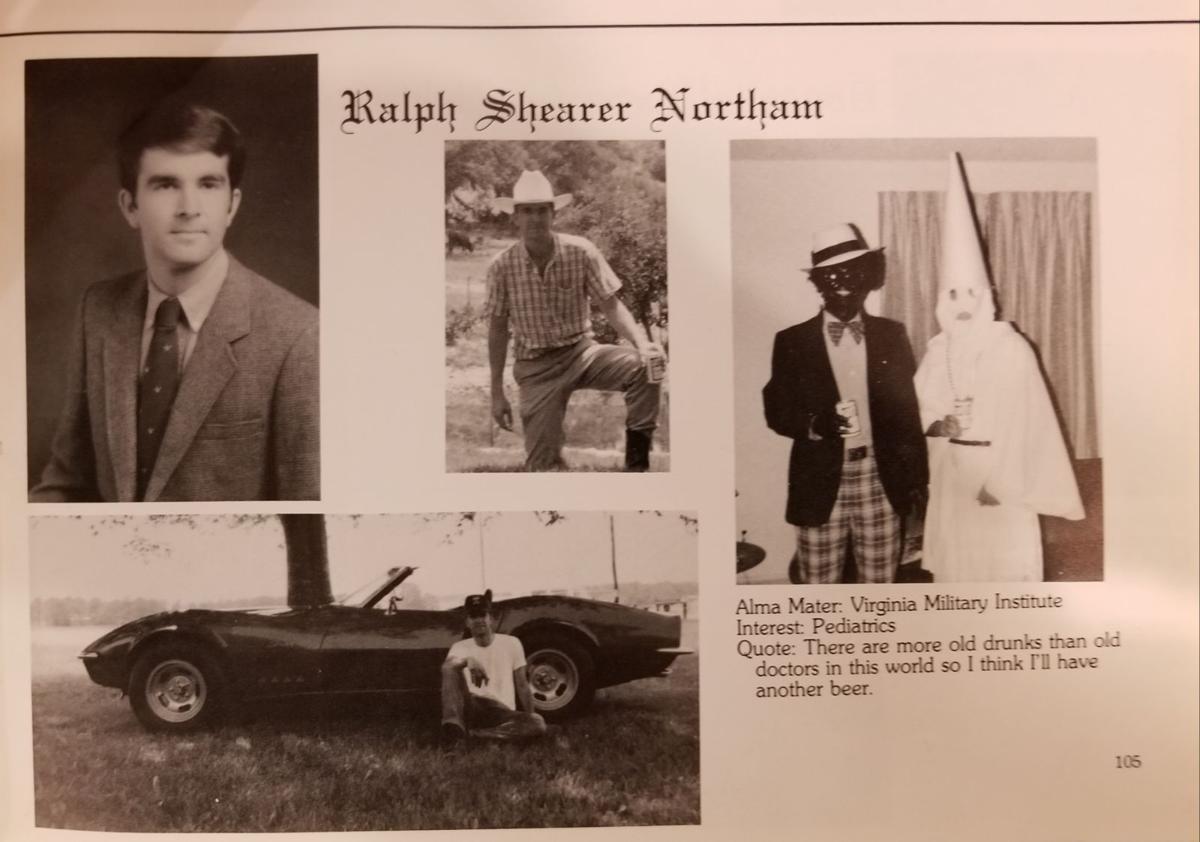 Why you know them: Even as their identities remain a mystery, two people photographed wearing racist costumes in the 1980s threw the state's political world into a tailspin this year.
The photograph appeared on Gov. Ralph Northam's 1984 Eastern Virginia Medical School yearbook page, but it was only brought into the public eye in February when shared by a conservative blog.
The image quickly took off online, where it would be etched into the minds of many Virginians: a man in blackface and plaid pants, another person in a Ku Klux Klan robe, both smiling and holding drinks.
Northam's botched response — he first admitted to being in the photo, but later about-faced during an unseemly news conference — was immediately followed by calls for his resignation by people across the political spectrum.
The photo, and the ensuing scandals that plagued the state's other executive leaders, attracted national media attention to the state, nearly pushed the state's top Democrats out of office, and rubbed salt on the unhealed wound that is Virginia's racist past.
What's new?: Not much. Though Northam promised to deliver clarity on the origins of the photo, investigations by the administration and EVMS proved inconclusive. Rumors on the topic abound, but so far, the context within which the photo was taken, how it wound up on Northam's page and who is pictured remain unknown.
In a December interview with the Richmond Times-Dispatch, Northam declined to delve into the topic. Asked whether he knows who either of the people pictured are, Northam said: "There were two very thorough investigations. Those were made public, and I have nothing else to say."