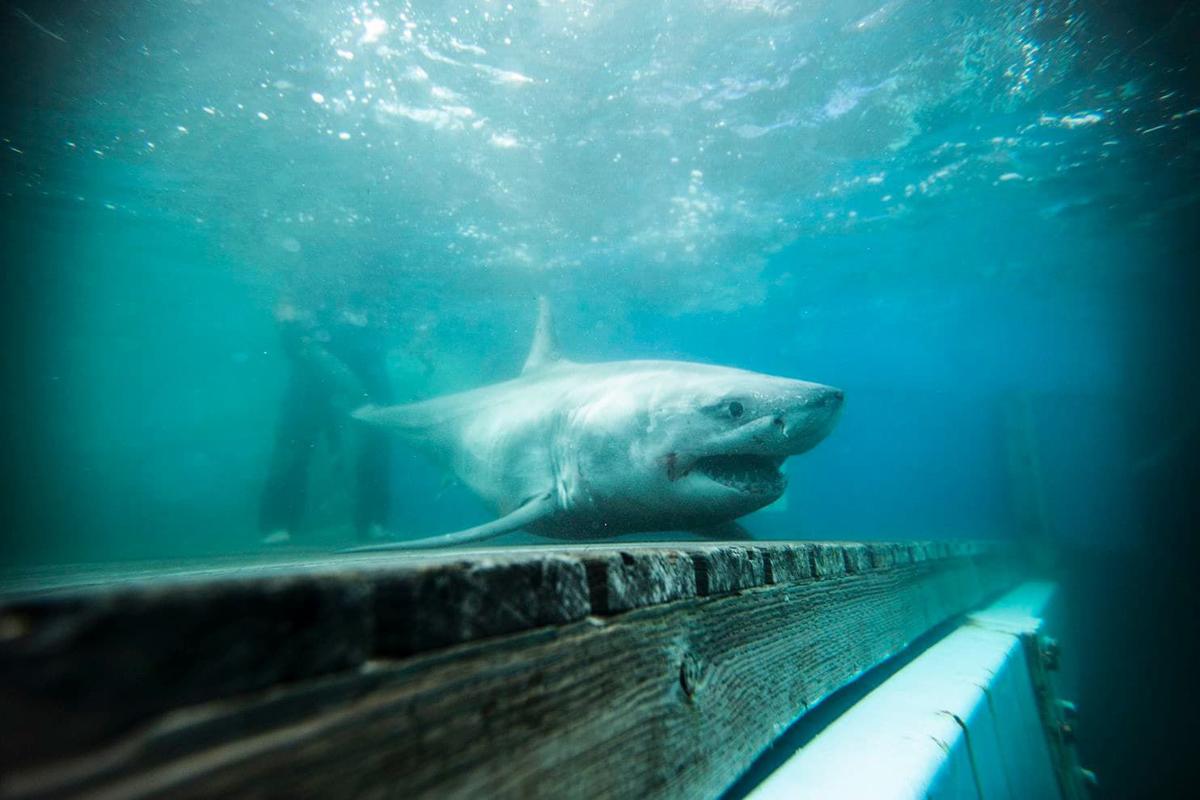 NAGS HEAD — A great white shark is entering its third month of mysteriously pacing up and down the same stretch of coast off Virginia and North Carolina, and experts now have a theory.
OCEARCH, a marine research agency, began tracking the 564-pound apex predator's strange coastal fixation in December, and the shark, named Shaw, was still there Monday. Satellite tracking located Shaw at 4:13 a.m. off Cape Hatteras.
Scientists at the nonprofit believe this odd behavior may come down to a matter of ocean temperature, specifically a spot off Cape Hatteras known as the "faunal break."
"The break is sort of a barrier, caused mainly by water temperature differences, that stops movement north or south for many species," OCEARCH posted Monday on Facebook. "White sharks usually cross it easily and spend the cooler months south of the break, but Shaw has been flirting with the line for over a month now."
Other great whites tagged by the nonprofit have "breezed past" the barrier, so OCEARCH isn't sure why Shaw is so reluctant. In the past few months, as many as 10 great whites have been tracked along the North Carolina coast on their way to the warmer waters of Florida. 
Some data collected by OCEARCH has suggested young sharks prefer to stay close to their nursery in the first two years of life. But the 10-foot-long Shaw is categorized as a "sub-adult," not a juvenile, according to data collected late last year when he was tagged off Nova Scotia.
OCEARCH is tracking great whites as part of a project to pinpoint where they migrate, mate and give birth off the East Coast.
Trackers have revealed white sharks use the coast as a highway, from Nova Scotia to the Gulf of Mexico. The area off Cape Hatteras in particular has been called a "staging area for migration" by scientists.