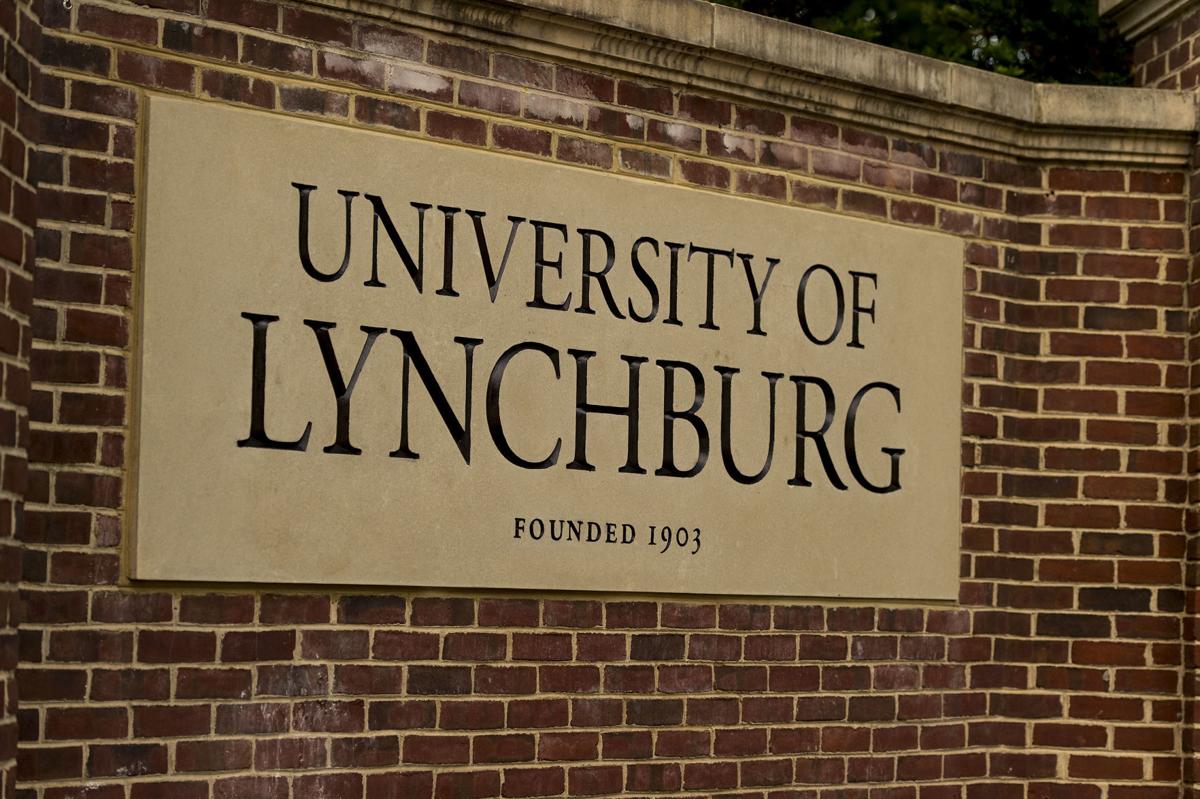 Former University of Lynchburg students are calling on the school to cut ties with Liberty University and to rename part of a campus facility dedicated to the late Rev. Jerry Falwell Sr., the religious institution's founder.
In the last two weeks, an online petition demanding the school end its relationship with Liberty has garnered more than 700 signatures. Some former students have appealed directly to school leadership and others have taken to social media as part of a push to distance the two Hill City universities from one another.
Falwell Sr., who briefly attended what was then known as Lynchburg College in the 1950s, was a major figure in conservative politics throughout much of his adult life and a near-constant source for controversy.
His name is now enshrined on a plaque at the rooftop terrace of the new 90,000-square-foot Westover Hall, a $22 million residence hall that opened last fall and was built in part with money donated by Liberty.
In interviews explaining their opposition, former students pointed to what they said was a long history of bigoted remarks by Falwell Sr. aimed at people of color, queer individuals and religious minorities.
"His values do not align with what the University of Lynchburg says they want to be," said Johnathan Harris, a 2002 graduate who penned a letter to school leadership asking them to remove Falwell's name from the dorm's terrace. "His rhetoric represented that of racism, bigotry, placism and sexism until the last day."
In a brief interview Friday, Jerry Falwell Jr., who took over the presidency of Liberty University in 2007, disputed the claims that his father was a bigot.
"My father loved everybody but he did have certain theological beliefs and he expressed them and he was very vocal about them," Falwell Jr. said. "But that's theological; it's not anything to do with not loving people."
The growing calls come as scores of colleges and universities across the country reconsider their relationships with contentious figures from history amid a nationwide reckoning on racism and injustice.
In one of Falwell's oft-quoted sermons, "Segregation or Integration: Which?", after the landmark Brown v. Board of Education ruling that ended public school segregation Falwell said; "We have left God out of decisions altogether. If Chief Justice Warren and his associates had known God's Word and had desired to do the Lord's will, I am quite confident that the 1954 decision would never have been made." Later in the same sermon he said, "The facilities should be separate. When God has drawn a line of distinction, we should not attempt to cross that line."
In the wake of 9/11, he famously suggested "the feminists, and the gays and the lesbians" helped bring about the attacks. After intense criticism, he apologized for those remarks.
Former University of Lynchburg President Kenneth Garren — a personal friend of the Falwell family — presided over Westover Hall's dedication ceremony last year and thanked Liberty for the financial support in his remarks.
According to a letter Garren sent to Harris justifying the decision to install a plaque honoring Falwell Sr., Liberty's donation came with "no strings attached." Harris provided The News & Advance a copy of Garren's letter, which was sent in response to a written request to remove the plaque.
In a call with Falwell Jr. and Garren late Saturday night after the online publication of this story, Falwell said he had a contractual agreement with Garren, which Garren called a "verbal agreement," to name the terrace after his father in exchange for the donation. Garren said the University's Board of Trustees was aware of the agreement.
"We had a deal. We struck the deal and it's done," Falwell Jr. said. "If they want to give the money back, they're welcome to give it back."
Garren, who retired from the university at the end of July, new President Alison Morrison-Shetlar and Board Chairman Nathaniel Marshall each declined an interview request through a university spokesperson before the initial online publication of this article.
In a joint written statement, the three university leaders acknowledged the "ongoing concern among students, faculty, staff, and alumni" over the relationship with Liberty but defended the institution's long-running ties with the school.
The statement cites financial gifts from Liberty — including a 2018 donation for the construction of Westover Hall worth $1 million — and offers to allow University of Lynchburg students to use Liberty facilities as evidence the school has benefited from the close relationship.
"In an effort to ensure our students have the best educational experiences, we partner with all of the colleges and universities in the city, the region, and the commonwealth," they said in a statement provided to The News & Advance last month. "The University's relationship with Liberty is one that benefits and enhances our students' experience. That cherished Hornet experience is first and foremost in all that we do."
Peter Lynch, a member of the university's alumni board who created the online petition, said he believes Falwell Sr.'s actions stand in contrast to the principles taught at the liberal arts college. He rejected the suggestion that the two schools had to be closely affiliated since they are located in the same city.
"By putting Jerry Falwell's name on a central place on campus — and there's not that many places on Lynchburg's campus — it sends a message that you honor the guy and that, on some level, you are in agreement with that person," Lynch, a 2009 graduate, said. "I don't think you have to do that to be a good neighbor."
Lynch said he was inspired to create the petition by the wave of protests and activism that swept the country after the Memorial Day killing of George Floyd by Minneapolis police. Among his top concerns, he said, is the impact embracing Liberty might have on the effort to recruit a more diverse student body and faculty.
Not all of those affiliated with the University of Lynchburg are comfortable with the demand to end the school's relationship with Liberty.
Davion Washington Jr., a rising senior and the class body president, said he agrees with the calls to remove Falwell Sr.'s name from Westover Hall. He believes the Baptist preacher was a divisive figure and should not be honored by the university.
As a student leader, however, he is flatly opposed to the two schools cutting ties. He argued Liberty is an essential partner in the future success of the school. He is also worried that a campus-wide debate about Liberty's relationship could distract from the efforts to manage the impact of the coronavirus and a student-led push to ensure equity for minority students on campus.
"Liberty has stepped up in a number of instances to help us," he said. "We're literally five miles apart. We have no choice but to coexist in this space."
Still, others feel passionately that the university should limit its relationship with its crosstown neighbor as much as possible.
Rachel Gibson, a 2010 Lynchburg graduate from the Richmond region, has fond memories of her time on Lynchburg's campus. As a Black woman, she treasured the support system the school's few Black instructors offered her.
But the school's close relationship with Liberty, she argued, is a reflection of the largely white institution's blindspots when it comes to marginalized communities. She lamented the impact honoring Falwell might have for current students of color or those in the LGBT community.
Gibson sees the backlash by former students — in addition to the ongoing national reckoning on racial injustice — as an opportunity for the university to address long-standing concerns about a lack of diversity on campus.
As a member of the Helen Mundy Witt Society, a group of alumni dedicated to improving diversity on campus, she's lobbied the school to hire more Black faculty members and to increase diversity training. She's hopeful the school's new leadership will be willing to embrace those suggestions.
"This is a teachable moment," Gibson said. "I think the university could really endear itself back to its alumni, its students and its staff by saying, 'Here's what we did wrong, and here's how we're going to fix.'"