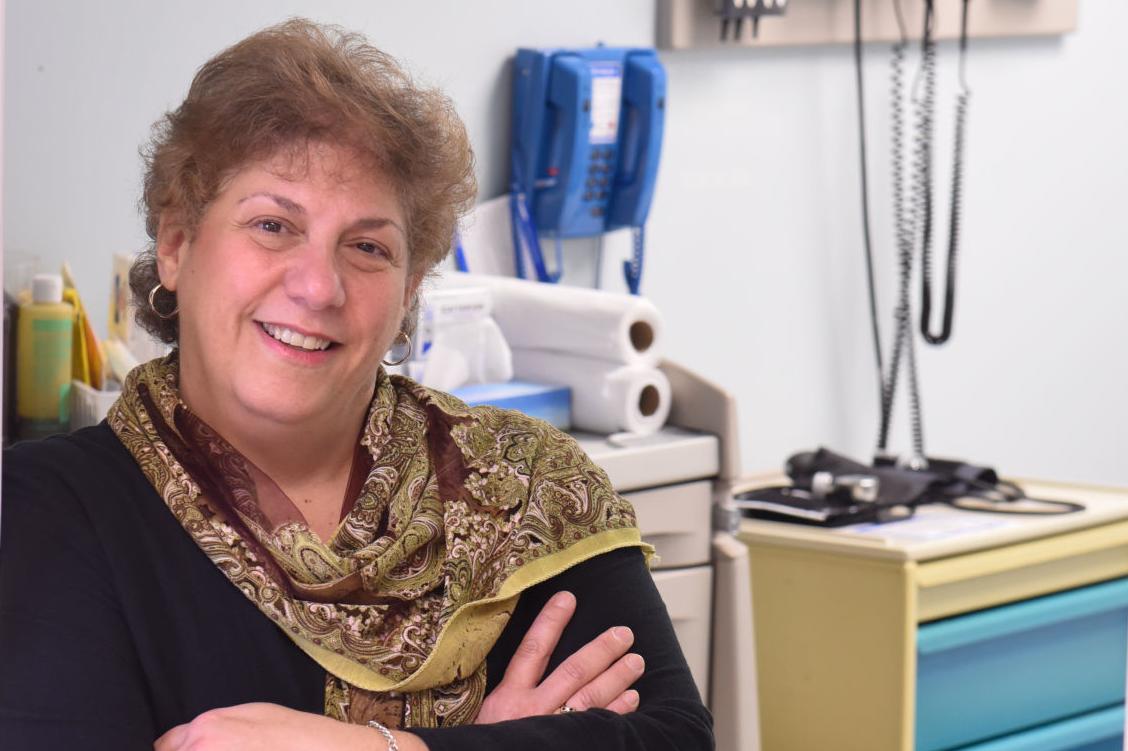 Weeks before hospitals and doctors' offices began canceling appointments and the governor started limiting gatherings in response to the coronavirus pandemic, Karen Legato knew hard times were coming.
Legato, executive director of Health Brigade — one of more than 60 medical clinics in Virginia that offer free services to uninsured and low-income people — began to make the difficult decisions she believed were necessary during an unprecedented public health disaster.
She recalled the public health outreach workers who normally go out into neighborhoods and prisons and directed her staff to prepare to transition to an entirely virtual model.
Last week, the clinic's comprehensive harm reduction program, which gives clean needles and information about substance abuse recovery resources to people using drugs, handed out 30-day supplies to its participants.
The clinic gave three months worth of medicine to patients in need and mental health providers switched to phone or video sessions.
Their message to the staff and patients was the same: stay home.
"We don't know how bad it's going to get," Legato said. "[But] we have a sense of how bad it's going to get."
Free and charitable clinics across the state are facing the immediate threat of a pandemic that is likely to hit their patients — the low-income, uninsured and chronically ill — particularly hard. That is at the same time they face volunteer and personal protective equipment shortages, canceled fundraisers and the prospect of an increased demand for their services as the economy tanks and more people lose their jobs.
"Back in 2008, when the economy took a turn, we were flooded with patients — people who really never thought they would be in a position to need a charitable clinic," said Julie Bilodeau, CEO of CrossOver Health Care Ministry, which runs two charitable clinics in the Richmond area. "We may need to, unfortunately, prepare for that again."
CrossOver decided to postpone its corporate breakfast fundraiser and moved its Spring Into Action Women's Breakfast to an online giving initiative. Health Brigade had to cancel its 50th anniversary gala, scheduled for March 13 at the Jefferson Hotel. Last year's event brought in more than $62,000.
Many clinics in the state plan their fundraisers for springtime, said Rufus Phillips, CEO of the Virginia Association of Free and Charitable Clinics, which represents 61 clinics.
"There's never been a greater need than right now," Phillips said.
But even as those who run charitable clinics face a bleak future, they are more focused on the urgency that comes with the immediate threat posed by COVID-19, they say.
CrossOver is still seeing patients, although it is encouraging its patients to call first and to avoid coming in person if it's not necessary. All patients are being asked screening questions to determine the likelihood of the person having COVID-19 and those who come in person are screened before entering the building.
The clinic also can test for COVID-19 as well as refer patients to the local health department for testing and so far has referred three patients.
"We wanted to make it really clear to [our patients]: We're going to continue to provide the best possible care to them during this crisis," said Dr. Mike Murchie, CrossOver's medical director. "It's critical we remain available to them."
CrossOver serves a number of people with chronic health conditions, such as diabetes and heart failure.
"If they don't have their medications, then their health will spiral out of control, even without the pandemic," Murchie said. "If they were to get COVID ... they would be highest risk for a bad outcome."
Bilodeau said the clinic is still serving pregnant women and HIV-positive people, two groups that need ongoing care.
But even as the clinic tries to reduce in-person visits, it is struggling to meet demand, since many of its volunteers were either college students who have been sent home or were people over 65, who are now prohibited from volunteering in person because of the increased COVID-19 risk for older people.
"We did lose a number of volunteers over that, but it's the right thing to do," Bilodeau said.
Other clinics in the state face the same problem, according to Phillips, from the state association. "That's a challenge for the clinics right now in terms of manpower," he said.
On top of these challenges, charitable clinics face the same shortages in personal protective equipment, such as masks and gloves, as the rest of the country.
Phillips said that the association is trying to coordinate the clinics' efforts to get supplies, but is relying on the state and federal governments to increase availability.
For now, CrossOver has enough supplies to last a few weeks, but Murchie anticipates shortages to impact the clinic in time.
Expert projections show that a flood of COVID-19 patients requiring hospitalization in the coming days and weeks could overwhelm the health care system. Legato, from Health Brigade, said that charitable clinics should be focused on doing their part to keep their patients as healthy as possible.
"Our systems are so fragile," Legato said. "[We need to] keep them out of ERs or other clinics where they could be infected or could infect somebody else."
(804) 649-6601
Twitter: @bridgetbalch