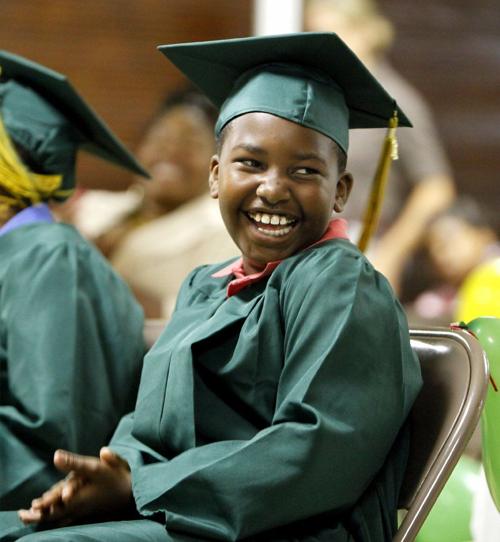 The two-year fight to promote charter schools as an alternative to struggling Virginia school systems ended dramatically Monday with the narrow defeat of legislation that would have put a charter school amendment to the Virginia Constitution before voters in a referendum this fall.
The vote against Senate Joint Resolution 6 was 21-19, with two Republicans — Sens. A. Benton Chafin Jr., R-Russell, and Emmett W. Hanger Jr., R-Augusta, joining the Senate's 19 Democrats in opposition.
The Senate vote would appear to spell defeat of the issue for the year, despite a 50-48 victory for the legislation enabling the House version of the charter schools constitutional amendment, House Bill 3, sponsored by Del. Robert B. Bell, R-Albemarle, and its corresponding resolution HJ1.
To be enacted, a constitutional amendment must pass the assembly for two consecutive years with an election for the House of Delegates in between, and then pass in a statewide referendum.
The Senate on Monday also defeated a similar measure, Senate Bill 588 sponsored by Sen. David R. Suetterlein, R-Roanoke County. Senators deadlocked 20-20 and Lt. Gov. Ralph S. Northam voted against the bill.
"I am extremely disappointed by our failure to pass the public charter school amendment in its second year," said Sen. Mark D. Obenshain, R-Rockingham, who sponsored SJ 6.
Obenshain pointed out that last year the amendment passed its first hurdle, by garnering all 21 Republican votes.
Proponents say additional public charter schools would give parents innovative alternatives to struggling traditional public schools.
"It is always hard for good policy to overcome special interests, like the national teachers unions, when it is not an election year," he said in a statement. "Sadly, those paying the highest price for this action are children in a handful of localities with failing schools."
Virginia only has nine charter schools. Under current law, charters can be granted only with approval of a local school board.
Obenshain's legislation, and a handful of similar bills from House and Senate colleagues, would have allowed the state Board of Education to approve a charter school, potentially without the approval of local school boards, which could conceivably expand the number of schools that could open.
Earlier Monday, the House of Delegates voted 53-46 to defeat a GOP bill to change rules for creation of charter schools. Some Republican delegates raised concerns about the costs for localities. But senators narrowly approved their own version of the bill, Senate Bill 734, by a 21-19 vote.
Senate Democrats united in opposition to the measure, which was heavily lobbied by local school boards and localities, saying that local governments would have borne "a substantial share of the cost for schools established" under the amendment.
"Taking power away from parents and local school boards would not improve education, and I'm glad the Senate has rejected that idea," said Sen. Mamie E. Locke, D-Hampton.
But Locke, and others, acknowledged that the idea expressed by some who supported charter legislation — to find a way to better educate children in the commonwealth's struggling system — must continue.
"We must do more to ensure that every child has access to a great education," she said. "We can start by finally giving teachers the support and resources that they need and deserve."
Funding for education is currently at 2009 levels, according to Democrats. Both parties have prioritized greater investment in K-12 education, including teacher pay increases, as part of the reforms needed.
Interviewed after the Senate vote, Hanger said he could not support legislation that would potentially override the authority of local school boards, saying they were best suited to "address the problem that we're having."
A clearly disappointed Obenshain said charters were only "one piece of the puzzle" and that having only nine in Virginia is unacceptable.
"I believe all children deserve a quality education regardless of their ZIP code," he said. "We had an opportunity today to really make a difference in the lives and education of children, and we turned our back."
(804) 649-6061
Twitter: @RTDNolan