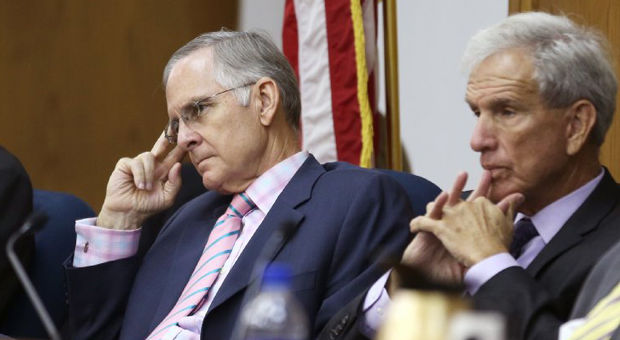 The Republican and Democratic leaders of the state Senate that is up for grabs Nov. 3 traded views on issues such as the economy, guns and Medicaid expansion during a spirited exchange Monday night at Christopher Newport University.
A panel of opinion writers from across the state posed questions to Senate Majority Leader Thomas K. Norment Jr., R-James City, and Senate Minority Leader Richard L. Saslaw, D-Fairfax, during the 75-minute debate in Newport News.
All 140 legislative seats are up for election Nov. 3. The focus is on the fight for control of the state Senate, in which Republicans hold a 21-19 edge.
As for the state's economy, Saslaw said federal sequestration is why the state posted anemic net job growth in the 12-month period that ended in August.
Gov. Terry McAuliffe, a Democrat, has brought in more jobs and investment in his first 18 months in office than either of the two previous governors did in their first 2½ years in office, Saslaw said.
He said Northern Virginia lost "a boatload" of jobs because of federal sequestration, a process that had nothing to do with McAuliffe.
"You take out what we've lost from sequestration because they're not doing their job up on Capitol Hill and we're up near the top," Saslaw said.
Norment said a number of the economic development successes that McAuliffe has announced did not start under his administration.
"Many of these economic development prospects are actually pursued over a period of years," he said.
"Every governor has created a pipeline of prospects they're trying to bring to Virginia," and governors sometimes cannot land the prospects during their four-year term, Norment said.
On Medicaid expansion, Saslaw said that if Virginia accepted the proffered federal dollars it would improve care in the state and free up funds to help shore up state funding for K-12 education.
Norment said Republicans are not "hard-hearted, callous, indifferent individuals" on Medicaid. "What we are is fiscally responsible," he said.
Norment said Medicaid already takes up 22 percent of Virginia's general fund budget, the discretionary part of the spending plan that pays for services such as K-12 education, social services and public safety.
The battle for control of the Senate will come down to a handful of seats, including those of retiring Sens. John Watkins, R-Powhatan and Charles J. Colgan, D-Prince William.
(804) 649-6645
Twitter: @AndrewCainRTD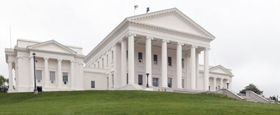 Read more coverage on politics and state government issues in Virginia from the Times-Dispatch.