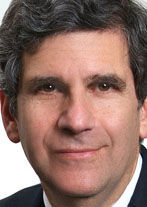 A critical race in the battle for control of the Virginia Senate has entered a new dimension for state legislative races with a national gun-control group's announcement that it is buying $700,000 of political advertisements for Democrat Daniel A. Gecker in his race for the 10th District seat in Richmond and its suburbs.
Everytown for Gun Safety Action Fund, backed by former New York Mayor Michael Bloomberg, said Wednesday it will begin airing a television ad today in the Richmond media market that features the father of Alison Parker, a 24-year-old Roanoke television reporter gunned down with her cameraman, Adam Ward, by a former colleague on Aug. 26 at Smith Mountain Lake.
"I know we can't stop all gun violence, but we can save lives if our leaders take action," Andy Parker says in the television ad, titled "Condolences."
The $700,000 of advertising — taking aim at Republican Glen H. Sturtevant — is equivalent to more than one-third of the nearly $2 million raised in the marquee political race through the end of September.
It nearly equals the $772,000 Sturtevant had raised from the inception of his campaign through September in the four-way race that also includes independent candidate Marleen K. Durfee and Libertarian Carl R. Loser.
"For one group to put $700,000 into one-issue ads has to be unprecedented in state Senate races, particularly for a group from outside Virginia," said Robert D. Holsworth, a longtime political commentator and former political science professor at Virginia Commonwealth University.
"This buy, because it's so overwhelming, could well define the campaign," Holsworth said.
The fatal shootings of Parker and Ward during a live, on-air broadcast provided a "clear Virginia connection" for the audacious move to influence a critical election in a diverse district that includes parts of Richmond and Chesterfield County, and all of Powhatan County, Holsworth said.
In addition to motivating voters in party strongholds in Richmond, Democrats "probably believe that even in suburban Chesterfield there are a number of households where this might play well," he said.
Andy Parker and his wife, Barbara, appeared with Gecker at a rally in Richmond on Saturday that was sponsored by Everytown for Gun Safety and the Virginia chapter of Moms Demand Action for Gun Sense in America. Everytown was formed last year by Mayors Against Illegal Guns and Moms Demand Action with a $50 million commitment by Bloomberg.
The Parkers also attended a 10th District political forum at Virginia Commonwealth University on Tuesday night that was sponsored by Virginia21 and the university's political science department.
"I am proud to stand with the Parkers and survivors of gun violence in Virginia," Gecker said in a statement Wednesday. "This is an incredibly important issue that requires common-sense solutions. More importantly, this is an issue that demands a leader who will have the courage to put all of our options on the table from universal background checks to mental health reforms."
The initial ad takes aim at Sturtevant, who was endorsed by the National Rifle Association. The NRA has spent almost $56,000 on behalf of the Republican's campaign to succeed Sen. John Watkins, R-Powhatan, a moderate Republican who will retire in January.
"He'll make Virginia families less safe," the narrator says of Sturtevant.
Former Attorney General Jerry Kilgore, Chesterfield Sheriff Karl Leonard, Powhatan Sheriff Greg Neal, Chesterfield Commonwealth's Attorney Billy Davenport and his deputy, John Childrey, took offense with the ad's assertion in a joint statement from Sturtevant's campaign on Wednesday night.
They called Sturtevant, a lawyer in his first term on the Richmond School Board, "a friend of law enforcement" and castigated Bloomberg as a billionaire former mayor.
"Shame on Mayor Bloomberg for spending his money trying to mislead the residents of Chesterfield, Richmond and Powhatan," they said. "Mayor Bloomberg is wrong. Those of us who have served in public safety and live here know the truth about Glen's record, his character and his unwavering commitment to keeping Virginia families safe."
At the forum sponsored by Virginia21 and VCU, Sturtevant expressed concern about gun violence, but offered no new initiatives for regulating gun sales.
He said he would support "funding for law enforcement and public safety to enforce state and federal gun laws," as well as to treat people with mental illness more effectively in order to prevent potential acts of violence.
Sturtevant said his younger brother, John, was a student on campus at Virginia Tech when a gunman killed 32 students and teachers in 2007, and his father was working at the Washington Navy Yard during a mass shooting there in 2013.
"He knows we can find common ground on a difficult issue that has touched us all," Sturtevant spokesman Matt Brown said Wednesday.
Andy Parker says in the ad, "Politicians' condolences aren't enough. It's time for them to act."
Everytown for Gun Safety says it has pushed successfully for a background check ballot initiative in the state of Washington, and endorsed candidates who support gun controls.
"The political calculus has changed, and candidates are now running on their support for gun safety, instead of running away from the issue — even on the NRA's home turf," said John Feinblatt, president of the organization, in a statement Wednesday.