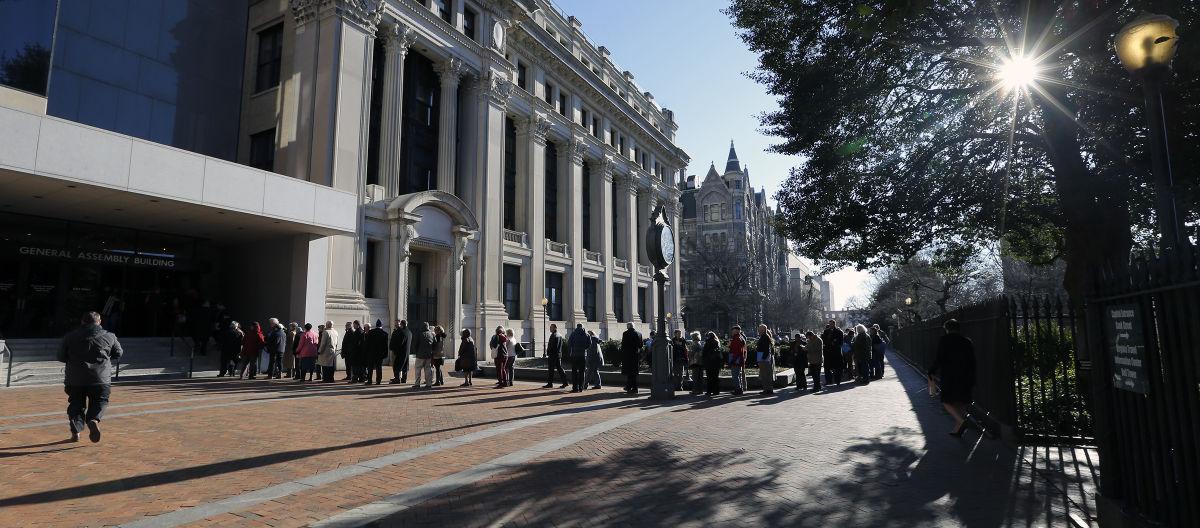 Advocates who oppose Gov. Terry McAuliffe's plan for a new juvenile corrections center in Chesapeake will urge legislators Wednesday to reject the governor's proposed amendment to the $2.1 billion bond package.
McAuliffe and General Assembly budget leaders have reached an agreement that would allow pending capital projects to proceed, along with a longstanding plan to replace the General Assembly Building.
The deal gives McAuliffe the green light on constructing a new juvenile correctional center in Chesapeake to replace one of Virginia's two youth prisons. The amendments also would allow the state to begin planning for replacing the second one, pending a study of how best to transform the juvenile justice system.
On Wednesday, legislators return to Richmond to take up the governor's vetoes and proposed amendments to legislation.
At 10 a.m. Wednesday, a coalition of advocates, families and formerly incarcerated youth from across the state will urge legislators to reject McAuliffe's proposal to fund the Chesapeake facility.
The protesters say are using the hashtag #prisonsdon'twork.
"Virginia's juvenile prisons are failing all of us," said Da'Quon Beaver, one of the organizers. "The young people coming out of these prisons are worse off for the time they spent there.
"Their families are stressed and broken by the separation from their children and the financial burden of having to pay child support to the state for their incarcerated child. The communities to which these youth return are less safe."
Protesters will carry "hundreds of signed petition postcards, as well as art and advocacy materials made by incarcerated youth from Richmond," according to the Legal Aid Justice Center.
"The governor has made transforming Virginia's juvenile justice system a centerpiece of his administration's agenda," said Brian J. Moran, McAuliffe's secretary of Public Safety and Homeland Security.
"The construction of the two facilities in question is just one part of the effort to reform the system away from housing youth offenders in large, old, prison-style facilities toward more community-based rehabilitative services.
"By replacing these old, large, adult-style with a range of smaller therapeutic alternatives, Virginia will offer the support and resources these young people need to live productive lives.
"The governor's budget invests the anticipated savings from this action into to a range of evidenced-based and effective services and alternative placement options. It is misguided to consider these new, smaller, more modern facilities outside of the context of the historic transformation of Virginia's juvenile justice system that will save taxpayers money and improve outcomes for offenders and their families."
The Department of Juvenile Justice has proposed building the two correctional facilities to house a declining population of juvenile offenders who commit serious, violent crimes.
The department wants to use the projected long-term savings in operating costs to expand services in local communities to rehabilitate juvenile offenders instead of incarcerating them in a system that has a high rate of repeat offenders.