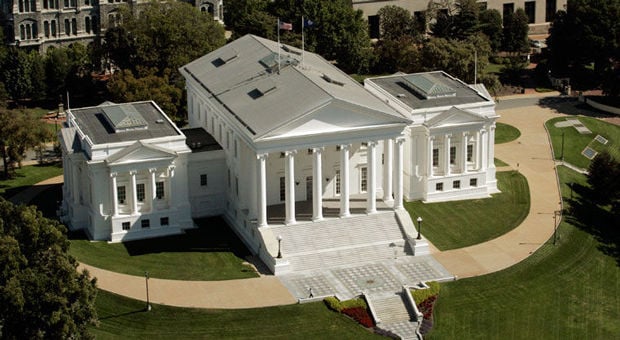 Keith Oliver thought his prayers for health insurance had finally been answered when he received a card from Virginia's Medicaid program.
But the first time Oliver tried to use it, the doctor's office told the 30-year-old part-time residential counselor that the card covered only family planning services under the program.
"I went to a cookout and burned the card," he said Monday at a Capitol news conference.
Oliver was among four people to tell their stories of seeking vainly for health insurance and avoiding medical treatment without it, as health care advocates mounted a new offensive aimed at persuading the General Assembly to expand the state's Medicaid program to uninsured adults and low-income families.
"This opportunity isn't new," said Anna Scholl, executive director of Progress Virginia, which organized the news conference. "For years, politicians in the Virginia General Assembly have played political games with people's lives."
The advocacy group is trying to pressure legislators, especially Republicans in the House of Delegates, to support a budget amendment Gov. Terry McAuliffe proposed to give him the authority to expand the program this year if the opportunity remains under the Affordable Care Act.
But House Republicans have already made clear they will reject the governor's proposed amendment when the legislature convenes Wednesday to consider gubernatorial budget amendments and vetoes of legislation adopted by the assembly this year.
"Virginia can barely support our current program, much less an expansion," House Speaker William J. Howell, R-Stafford, and other Republican leaders said in a statement within hours of the governor announcing his proposed amendment on March 27.
Christopher West, Howell's legislative aide, said Monday that "nothing has changed on our end. Our caucus will reject that budget amendment."
The political debate has raged since the U.S. Supreme Court ruled in 2012 that Medicaid expansion is optional — not mandatory — for states under the health care law signed by President Barack Obama in 2010.
But Oliver and others without health insurance appeared mystified by the legislature's repeated refusal to expand the program to all Virginians earning less than 138 percent of the federal poverty level, now $12,060 a year for one person or $24,600 for a family of four.
Lauralyn Clark, 53, of Caroline County, is a home-care assistant who was making $8.86 an hour when her husband died two years ago and she lost her health insurance.
"The majority of caregivers — and there are 40,000 of us — don't have health insurance," Clark said.