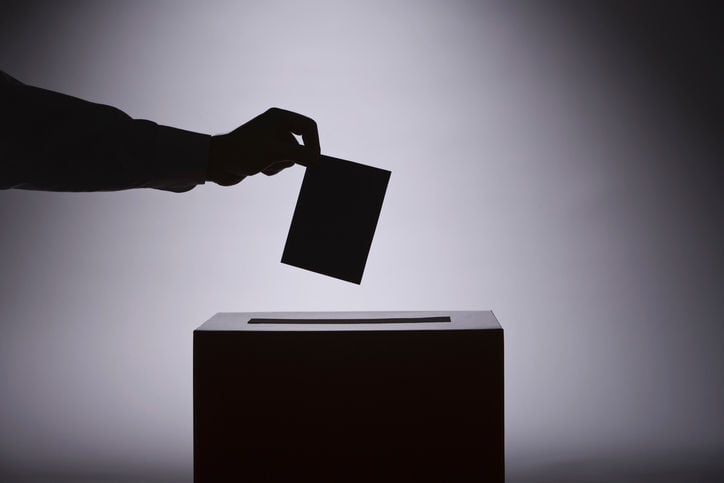 What's happening on Monday?
The Senate Courts of Justice Committee takes up a number of marijuana bills, including Senate Majority Leader Tommy Norment's Senate Bill 954, which would reduce the penalties for possession of marijuana to a fine of not more than $500. The committee meets at 8 a.m. in Senate Room A at the Pocahontas Building.
Piper will fill elections post; Hill to remain as CEO of ABC
Chris Piper has been named commissioner of the Virginia Department of Elections in the Northam administration. Piper is the former executive director of the Virginia Conflict of Interest and Ethics Advisory Council and more recently served as deputy director of the Virginia Tobacco Region Revitalization Commission.
Piper was previously a manager at the Department of Elections. He will replace former Commissioner Edgardo Cortés, whose last day was Jan. 12, the Friday before Gov. Ralph Northam's inauguration.
Felix Sarfo-Kantanka, McAuliffe's former deputy secretary of administration, has been serving as acting elections commissioner. His tenure was expected to be short, because he announced this month that he was taking a job with Dominion Energy in late January.
The Northam administration also announced Friday that Travis Hill will remain as CEO of the Virginia Department of Alcoholic Beverage Control.
Senate OKs two measures to protect LGBT Virginians
The Senate on Friday backed two bills to protect LGBT Virginians in housing and public employment.
Senators voted 29-10 to back Senate Bill 423, sponsored by Sen. Jennifer Wexton, D-Loudoun. It would add discrimination on the basis of sexual orientation or gender identity as an unlawful housing practice under the Virginia Fair Housing Law.
The Senate also voted 29-10 for Senate Bill 202, sponsored by Sen. Adam Ebbin, D-Alexandria. That measure would bar discrimination in public employment on the basis of sexual orientation or gender identity.
"For the third year in a row, a bipartisan coalition of Virginia senators voted to move Virginia forward by protecting LGBT people from discrimination," said James Parrish, executive director of Equality Virginia.
"This vote affirms what Virginians already know to be true: that our state is at its strongest when we're all free to live our lives without fear of discrimination.
"This is the latest evidence that Virginia is ready for equal opportunity for all. We urge the House of Delegates to follow the Senate's lead and move Virginia forward."