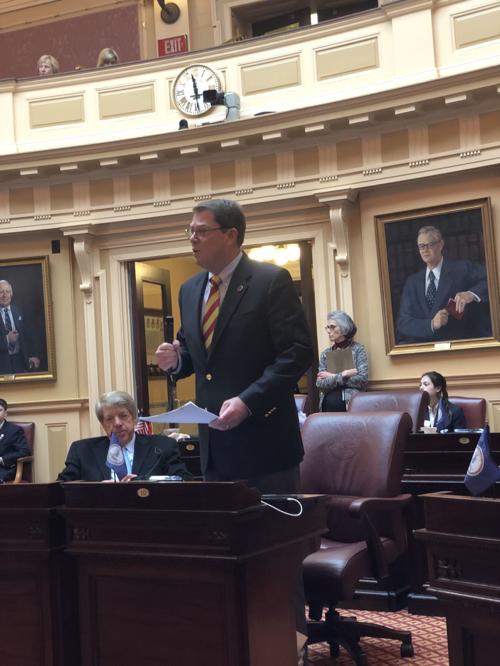 For the second year in a row, Lt. Gov. Justin Fairfax left the dais where he presides over the state Senate when senators honored Confederate Gen. Robert E. Lee.
Sen. Richard Stuart, R-Stafford, gave a brief speech in support of Lee and asking that the Senate adjourn Friday in his honor. Saturday is Lee's birthday.
"I rise today to celebrate the 212th birthday of Robert E. Lee and, Mr. President, I rise to celebrate his birthday because he was a great Virginian and a great American, and not because it has anything to do with slavery," Stuart said. "I celebrate Lee on his birthday because he was a man with the strength of his convictions, and that is a rare trait, either in yesteryear or today."
Fairfax, elected in 2017 as the second black lieutenant governor in Virginia history, left the dais in anticipation of the speech. Sen. Steve Newman, R-Lynchburg, the president pro tempore in the Senate, replaced him.
Fairfax called the decision to again honor Lee in the Senate unfortunate but not surprising, and said he wanted to be firm and respectful in his protest.
"Particularly in this year, which is obviously the 400-year commemoration of the first enslaved Africans being brought to Virginia, in Hampton and Point Comfort, I think it stings a lot of people in particular in a year like this," he said. "To constantly look backwards to a very divisive time and conscript people into honoring someone who — had he prevailed and gotten his way I would not be standing up there on that dais as lieutenant governor of Virginia — I think is something that we should not be doing."
(804) 649-6061
Twitter: @patrickmwilson