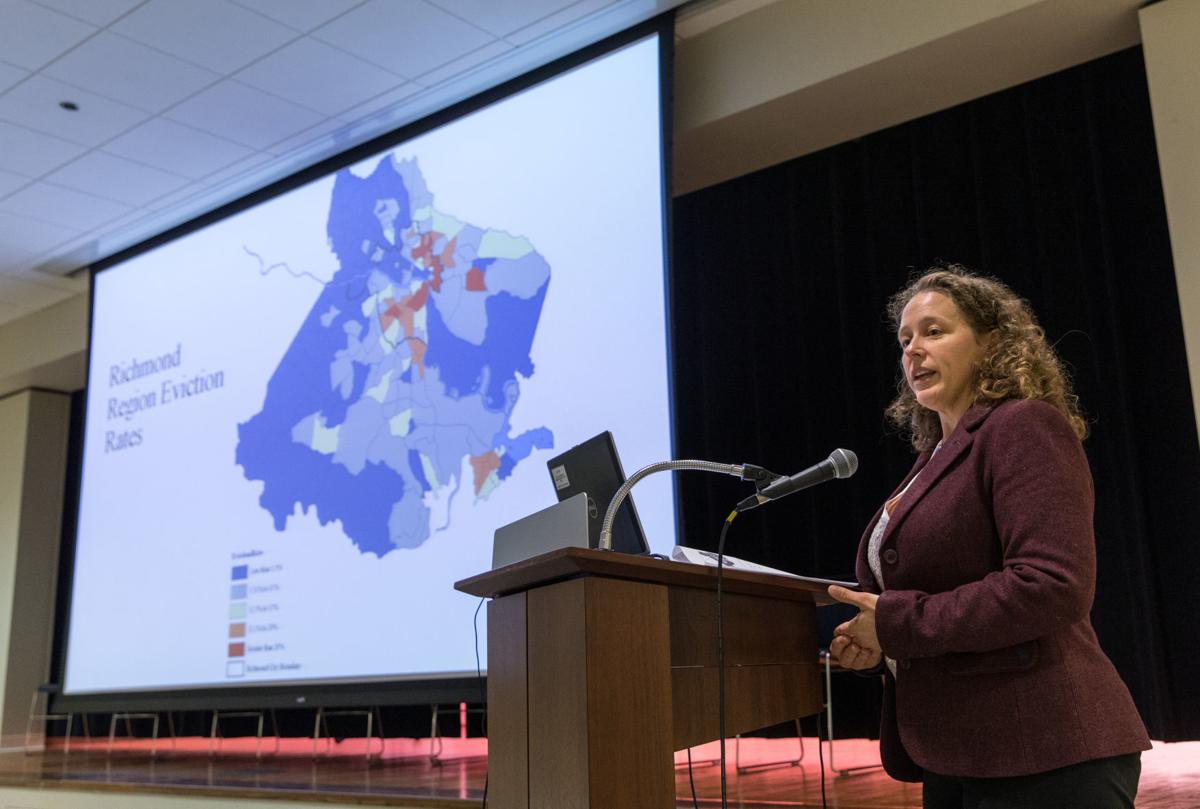 Gov. Ralph Northam on Thursday signed legislation expanding eviction protections in the state, months after Richmond's high eviction rates were thrust into the national spotlight.
The seven bills Northam signed are based on recommendations by the Virginia Housing Commission, which last year began to study ways to curb the number of people removed from their homes due to unpaid rent or fees.
The work kicked off following a New York Times article on a first-of-its-kind study of nationwide eviction data. The data, compiled by a research team led by Princeton sociologist and author Matthew Desmond, showed that half of the 10 large U.S. cities with the highest eviction rates are in Virginia.
Their ranking showed Richmond had the second-highest eviction rate in the country. Hampton, Newport News, Norfolk and Chesapeake also ranked among the top 10.
"These measures establish important consumer protections, help to improve housing stability for vulnerable populations, and represent a fundamental step forward in addressing Virginia's disproportionately high eviction rates," Northam said in a written statement.
Legislation sponsored by Del. Jennifer Carroll Foy, D-Prince William, and Sen. Mamie Locke, D-Hampton, gives additional opportunities for low-income tenants to submit unpaid rent and fees before an eviction judgment is executed.
Foy said in a written statement that the bill gives tenants "up until two days before the sheriff's eviction to pay the full amount owed to the landlord."
Legislation by Del. Jeff Bourne, D-Richmond, and Sen. George Barker, D-Fairfax, would limit the number of legal claims a landlord can file against a tenant, instead directing the landlord to amend the amount due in an existing claim.
The governor also signed legislation by Del. Betsy Carr, D-Richmond, and Sen. Bill Stanley, R-Franklin County, that would force landlords to offer lease agreements to their tenants. The legislation also establishes guidelines that rule over that relationship if a lease agreement isn't in place.
"Fair housing, and more importantly fair dealing in contracts between the landlord and tenant, have been accomplished by this landmark legislation package developed by the Virginia Housing Commission," Stanley said in a written statement.
(804) 649-6254
Twitter: @MelLeonor_