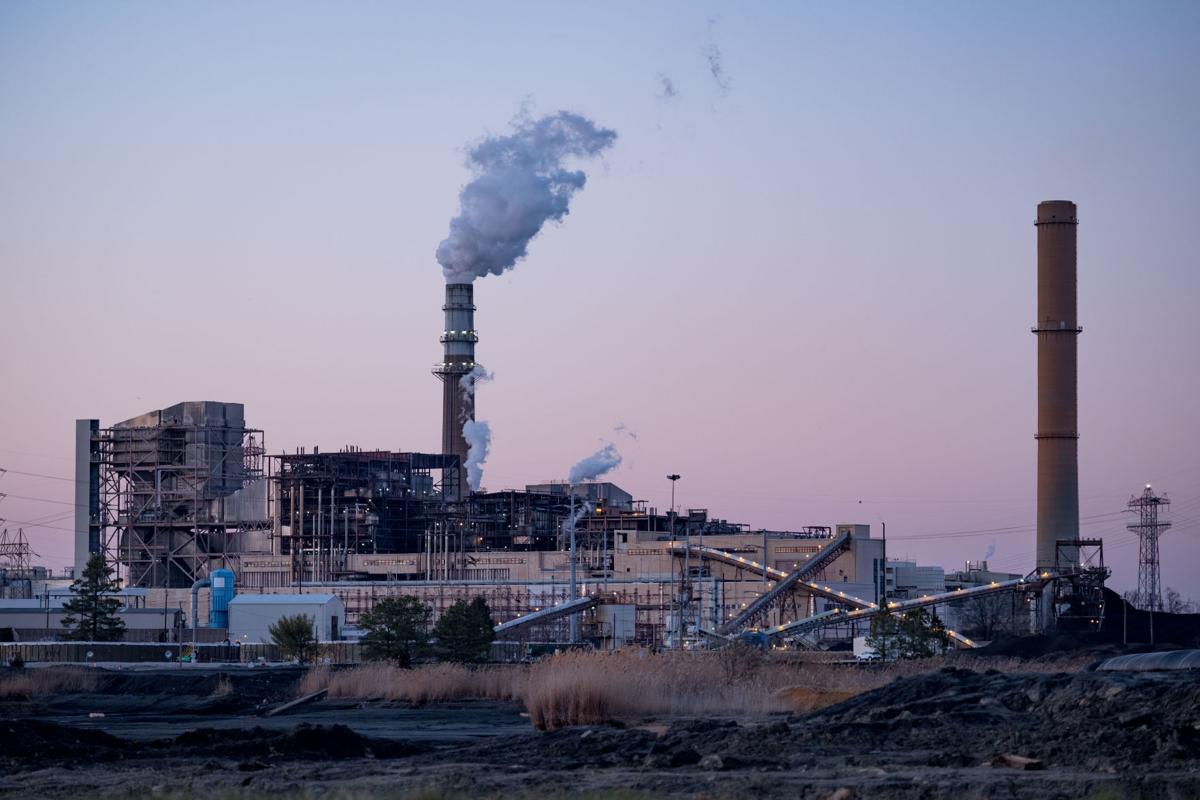 Gov. Ralph Northam on Wednesday signed into law legislation to require the excavation of the state's legacy coal ash now stored in Dominion Energy ponds across the state.
The governor's signature marks the end of a yearslong legislative fight over how to close the ash ponds; the legislation is the most significant piece of environmental legislation to move through the General Assembly this year.
The legislation requires Dominion to excavate its ash ponds and recycle at least a quarter of the 27 million cubic yards of existing coal ash. The rest would be moved into new, modern landfills.
More than half of Dominion's coal ash remains buried inside two storage ponds in Chesterfield County, near a power plant that borders a recreation area along the James River.
"The potential risks to public health and water quality posed by unlined coal ash ponds in the commonwealth are far too great for us to continue with business as usual," Northam said in a written statement. "This historic, bipartisan effort sets a standard for what we can achieve when we work together, across party lines, in the best interest of all Virginians. I am proud to sign this legislation into law."
The deal allows Dominion to recover from ratepayers the full cost of the project, estimated at $2.4 billion to $5.7 billion, including financing costs and a profit. Lawmakers estimate the project will add $5 to the monthly bills of average households for the next 15 to 20 years.
The legislation was sponsored by Sen. Scott Surovell, D-Fairfax, who has for years led efforts to force Dominion to dig up the ash, and Sens. Frank Wagner, R-Virginia Beach, and Amanda Chase, R-Chesterfield, along with Del. Riley Ingram, R-Hopewell.
The coal ash is a toxic byproduct of decades of burning coal in Virginia. The ash is stored in four sites along the Chesapeake Bay watershed, three of which are leaking toxic substances into nearby groundwater, according to Dominion records.
Environmental groups have for years argued that leakage from the ponds is a risk to public health and the environment.
Residents of Chesterfield County stand to benefit particularly from the deal. House Speaker Kirk Cox, R-Colonial Heights, secured a provision that would essentially shield Chesterfield from truck traffic resulting from recycling.
Cox represents parts of Chesterfield near the power plant and pushed for the provision as a condition of the bill's passage.
How Dominion will handle the excavation at each site is yet to be seen. Dominion officials said last month that many options remain on the table for each site, such as where the new lined landfills will go and which sites will offer ash for recycling.
(804) 649-6254
Twitter: @MelLeonor_