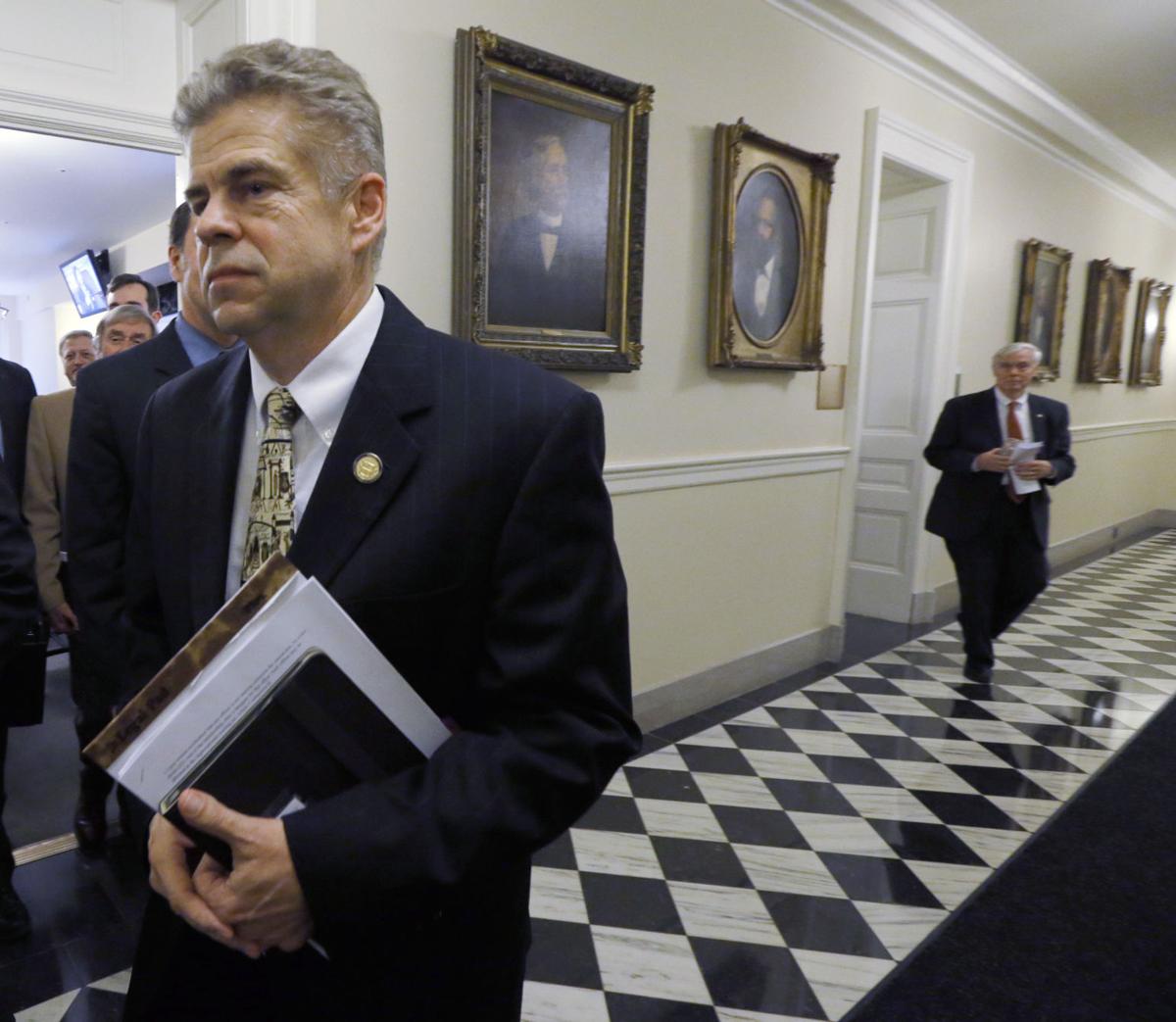 Democrats may have stronger numbers this year in the Virginia House of Delegates, but several of their big-ticket bills are being routed to a legislative committee dominated by Republicans.
Bills to raise the grand larceny threshold, let localities set their own minimum wage, grant in-state tuition to immigrant students, and ban bump-stock devices on firearms have been referred to the House Rules Committee, a panel controlled directly by new House Speaker Kirk Cox, R-Colonial Heights, where Republicans have an 11-6 advantage.
Cox said he foresees a "bigger role" this year for the committee, which typically handles more mundane matters like procedural tweaks, study resolutions and bills to set up state commissions.
"It's a senior committee that probably should have been playing a bigger role in the past," Cox said.
Under past House practice, rules requiring proportional committee representation haven't applied to the Rules Committee, which is generally treated as the domain of the speaker.
Cox said the Rules Committee will be the "first step" in a process for the bills. Asked if the committee would be killing legislation outright, he demurred.
"I think the Rules Committee will make good determinations on the bills," Cox said.
House Minority Leader David J. Toscano, D-Charlottesville, said he hasn't heard an explanation for why the bills are being referred to a committee where the partisan makeup doesn't reflect the 51-49 GOP majority in the House at large.
"It's not proportional," Toscano said. "So you're getting in the situation where a Democratic bill is handicapped because it's being sent to Rules where the Republicans have a large majority."
In a statement, Cox spokesman Parker Slaybaugh said the partisan split on the Rules Committee was part of the deal Republican leaders struck with Toscano during recent power-sharing negotiations.
"By custom and practice, the proportional representation rule has not applied to the Rules Committee," Slaybaugh said. "The makeup of the Rules Committee was specifically agreed to by Leader Toscano as part of the organizational agreement. Democrats were given two extra slots on Rules at their request."
Toscano said he doesn't see the rationale for sending legislation to raise Virginia's $200 threshold for felony grand larceny — a top Democratic priority that could draw bipartisan support — to the Rules Committee instead of its typical starting point: the House Courts of Justice Committee.
"It should go to the courts committee. It's going to have a hard enough time in Courts as it is," Toscano said. "But when you don't have proportional representation it makes it even more difficult."
Republicans have a 10-8 advantage on the courts committee.
Committee referrals are just beginning, but two grand larceny threshold bills, a priority highlighted last week by outgoing Gov. Terry McAuliffe and Gov.-elect Ralph Northam, have been sent to the Rules Committee so far.
Three bills to ban politicians from using campaign money for personal expenses — another policy initiative touted by Northam and McAuliffe — have been referred to the committee.
All 11 of the bills sent to the committee so far have Democratic sponsors.