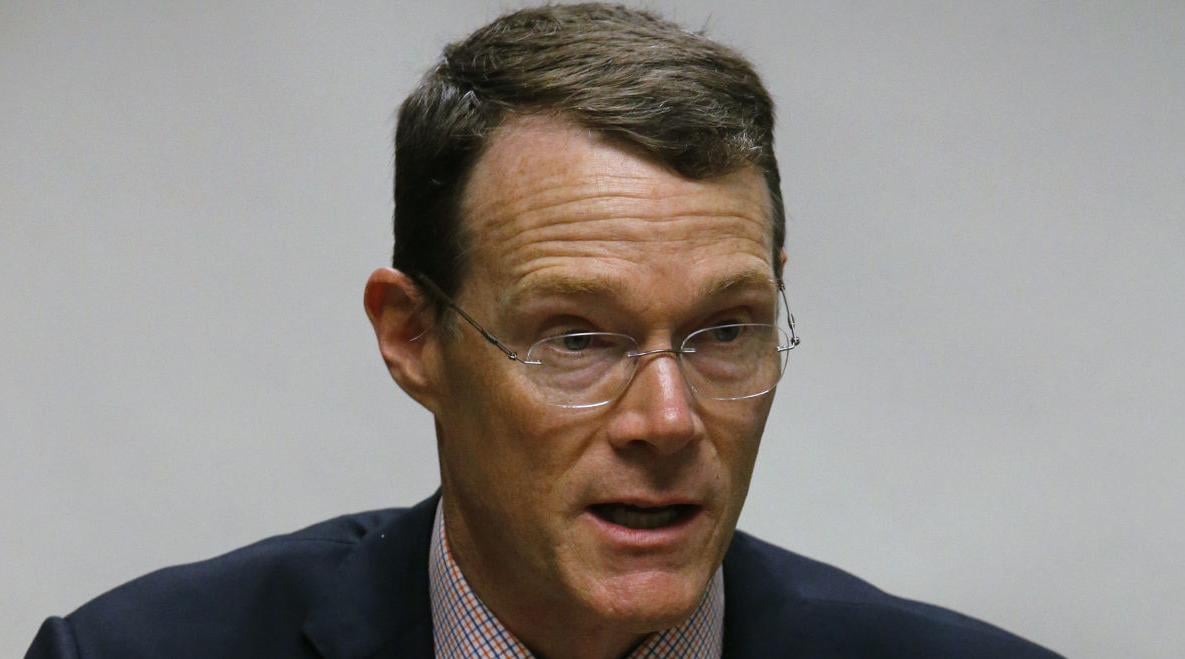 ---
Virginia's top mental health official was involved in a three-car wreck in Augusta County on Wednesday that killed an 18-year-old Staunton woman when his car hit hers head-on while he was in the left lane of a two-lane road, according to state police.
Dr. S. Hughes Melton, 52, the commissioner of the state Department of Behavioral Health and Developmental Services, suffered serious, potentially life-threatening injuries in the crash. He was driving a 2018 Hyundai Tucson that bumped a car in front of him on state Route 254 and then crossed into the oncoming lane, where state police Sgt. C.J. Aikens said Melton crashed into a 2003 Toyota Solara driven by Hailey Green, 18, of Staunton.
Green was pronounced dead at the scene, and Melton was transported to the University of Virginia Medical Center, which said he was in critical condition Thursday afternoon.
Maria Reppas, spokeswoman at the state behavioral health department, said the staff "is devastated to hear the news of the car accident, and we express our deepest sympathies to Ms. Green's family and loved ones."
"We are also extremely concerned about Dr. Melton," Reppas said. "He is in very capable hands at the University of Virginia Medical Center. They will provide all necessary tests and medical care to treat him, and we pray for a full recovery."
Aikens, who said he was unaware of Melton's state position, said police are "fairly certain" that Melton was experiencing an unspecified medical issue at the time of the crash. The wreck occurred just before 1 p.m. Wednesday on 254 between Staunton and Waynesboro in the Shenandoah Valley.
No charges have been filed, he said. "We're still investigating."
Before the crash, Melton had been in Harrisonburg for the annual meeting of The ARC of Virginia, a state advocacy group for people with intellectual and developmental disabilities, Reppas confirmed.
The incident began when Melton's vehicle bumped a 2018 Subaru Crosstrek that he had been following closely in the eastbound lane of the road near Hermitage, Aikens said. The driver of the Subaru, Jean Scheeren, 55, of Waynesboro, was not injured, and her car sustained minor damage.
Attempts to reach Scheeren and the family of Green were unsuccessful Thursday.
Gov. Ralph Northam appointed Melton as behavioral health commissioner almost 16 months ago, as Virginia grappled with changes to its troubled mental health system. Melton replaced Dr. Jack Barber, a psychiatrist and longtime state mental health official who had served as acting commissioner for three years.
Northam spokeswoman Alena Yarmosky said, "This is a tragic situation, and we are praying for all involved."
Mira Signer, the chief deputy commissioner of the behavioral health department, will step into the role of acting commissioner for the department, Yarmosky said.
Melton previously had served as chief deputy commissioner in the Virginia Department of Health, after a career as a family practitioner and addiction expert in Southwest Virginia.
He is a former Army doctor who won a national award as "family practitioner of the year" in 2011 for his practice in Lebanon, the seat of Russell County.