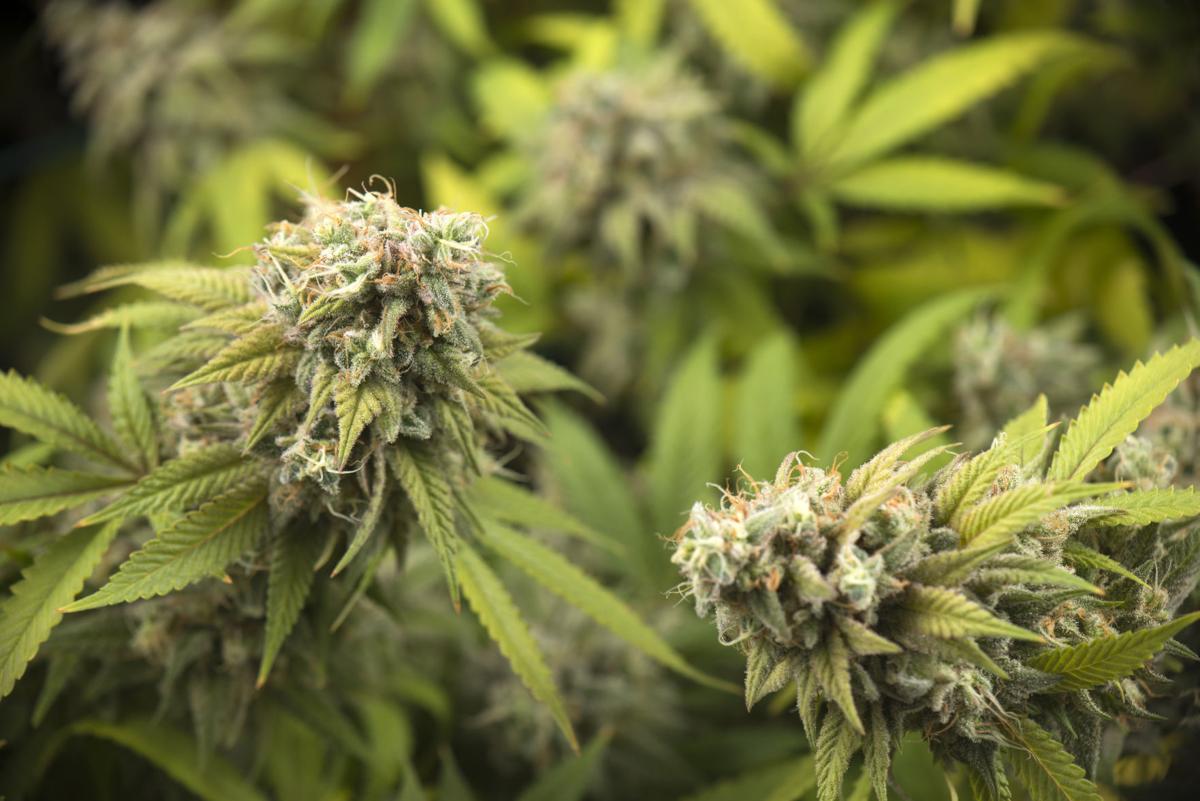 A Virginia House of Delegates subcommittee shot down a handful of marijuana bills Wednesday evening, including a pot decriminalization proposal supported by Gov. Ralph Northam.
A House Courts of Justice subcommittee led by law-and-order Republicans voted 6-2 to kill two bills that would have legalized marijuana in Virginia.
Del. Lee Carter, D-Manassas, the sponsor of one of the legalization bills, argued that many Virginians have come to believe that the "most dangerous thing about cannabis is getting caught with it." Legalizing and regulating pot, he said, would mean fewer people burdened with criminal records or jail time for minor drug charges and would generate more tax revenue for the state.
But even legalization supporters recognized that the proposal had no chance of passing in a state that took years to authorize a relatively narrow medical cannabis program that will allow only five dispensaries selling non-psychoactive cannabidiol oils, commonly known as CBD.
Del. Steve Heretick, D-Portsmouth, who also sponsored a legalization bill, said he was only asking for a "mature regulatory discussion" on a matter of "personal freedom."
It was clear that the discussion may be a few years away.
Multiple bills to decriminalize marijuana, making it punishable with civil fines rather than criminal charges, died on 5-3 votes. Del. Vivian Watts, D-Fairfax, voted for the decriminalization measures, but against the legalization bills.
Northam included a call for decriminalization in his State of the Commonwealth speech last week, and a representative from his administration spoke in favor of one of the bills Wednesday.
Republicans on the committee pointed to a recent Virginia State Crime Commission study that found relatively few Virginians ever face jail time for a first offense of simple marijuana possession.
Several substance abuse advocates spoke against the bills, warning that loosening marijuana laws would encourage the use of an addictive drug or lead to more traffic deaths.
Mike Doucette, a former prosecutor who now represents the Virginia Association of Commonwealth's Attorneys, said prosecutors would welcome an "objective" discussion about marijuana policy that looks at the pros and the cons.
After the votes, House Majority Leader Todd Gilbert, R-Shenandoah, who chairs the subcommittee that killed the pot bills, said he and his fellow Republicans know Wednesday's action was "not the end of the conversation."
The subcommittee dispatched all of the major marijuana legislation in the House, making it unlikely any significant reforms will pass the General Assembly this year.