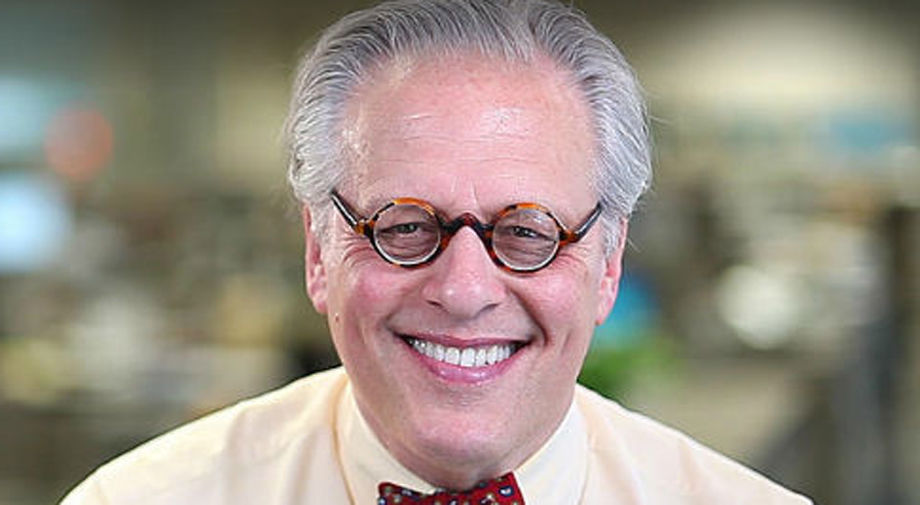 In 1952, two 19-year-old men were driving home to Duluth, Minn., from the state fair outside Minneapolis-St. Paul. They had been drinking.
Heading north, at night, along a dark country road, their car slammed into the back of a freight truck. The passenger in the automobile was killed.
Because he was drunk, the driver was charged with manslaughter. He was convicted but not imprisoned.
His life never was the same. He had ambitions to become a lawyer. The only work he found was manual labor, as a longshoreman on Duluth's Lake Superior waterfront. And because he was a felon, he was stripped of his voting rights.
Sixty-four years later, that man's son — himself, a lawyer — is running for governor of Virginia.
"I've got a personal connection to this issue," said Corey Stewart, a candidate for the 2017 Republican nomination, the Virginia chairman of Donald Trump's presidential campaign, and head of the Prince William Board of County Supervisors. "So when felons turn their lives around, they should be able to get back their right to vote."
Not all of them, says one of the top Republicans in the General Assembly.
Tommy Norment, the majority leader of the Virginia Senate, is proposing an amendment to the state constitution under which violent felons never would get back their voting rights — which apparently would be a first among the states. Nonviolent felons who had completed their terms could qualify for automatic restoration, but with a catch that might make it more difficult.
Further — because Norment has no use for Gov. Terry McAuliffe, and he for Norment — the senator, one of the legislature's habitual schemers, is folding into the amendment language that would remove after 186 years a governor's absolute power to restore the civil and voting rights of an ex-offender who has completed his or her penalty.
Democrats are boiling mad over the Norment measure, the latest twist in a nasty, high-stakes fight over felons' rights that was thrashed out in the Virginia Supreme Court, with McAuliffe losing in July, and is heading there again this month because Republicans contend that he is violating the court's dictates.
However, the Norment proposal is exposing a breach in a heretofore-unified Republican front — a signal that the GOP, bound by deep hostility for McAuliffe, may realize the optics on felons' rights are unflattering for the party.
Pair their resistance to it with a fondness for legislative gerrymandering and voter ID laws, and the picture that emerges of Republicans is exclusive, not inclusive.
Larry Sabato, a political analyst at the University of Virginia, said the Norment-written lifelong voting ban conjures an image of Virginia Republicans that recalls a description of Trump by some of his critics: "completely unreasonable."
For Stewart, who opposed McAuliffe's executive order that restored rights en masse to about 206,000 violent and nonviolent felons until it was reversed by the high court, the constitutional amendment goes too far. Ed Gillespie, another Republican gubernatorial candidate critical of McAuliffe's move, isn't taking a position.
"It's a little over the top, to be honest with you," said Stewart, whose father, Earl, died in 2004 without ever voting again in Minnesota, where rights are restored to a felon upon completion of penalty, including probation.
Stewart said he favored the "status quo" — that rights are reinstated at the discretion of the governor on a case-by-case basis.
Virginia is among four states in which felons lose for life their rights — to vote, hold office and serve as jurors — unless they are restored by gubernatorial order. About 40 states automatically reinstate rights after felons serve their prison terms and probation and pay their fines.
Democrats say Virginia would be alone in permanently revoking, without recourse, the voting rights of those convicted of violent felonies. Such crimes are spelled out by the General Assembly in state law and do not include the driving under the influence-manslaughter charge on which Stewart's father was found guilty.
New York University's Brennan Center for Justice, which monitors voting issues, could not immediately confirm the Democrats' claim. A state-by-state overview by the National Conference of State Legislatures of rights-restoration practices makes no mention of any state with an irreversible bar akin to that advanced by Norment.
Gillespie, through Chris Leavitt, executive director of his political-action committee, said he "looks forward to discussing the senator's proposal in the months ahead."
Gillespie concurred with Speaker Bill Howell, lead co-plaintiff with Norment in the successful lawsuit against McAuliffe, that Virginia should revise its rights-restoration process. But Howell and Gillespie have yet to offer specifics.
Gillespie, who is enlisting supporters for his candidacy through an online petition against the McAuliffe decree, "will be putting forward a serious and substantive policy agenda, including his policy on restoration of rights," Leavitt said.
That high-profile Republicans are against the Norment proposal or aloof about it could compel a retreat. On Friday, one day after announcing the proposed constitutional amendment, Norment hinted that he might favor allowing for automatic restoration of rights while preserving the governor's authority.
"I can live with that as a compromise," he told Richmond radio station WCVE-FM, adding that the procedures should be based on "objective, consistent criteria."
This issue is a sensitive one for Democrats, too, particularly for their all-but-official 2017 nominee for governor, Lt. Gov. Ralph Northam.
Through missteps and little or no communication with registrars, prosecutors and the courts, McAuliffe irritated many politically influential local officials with his blanket order and by providing scant details for carrying it out. Along with swing voters, these courthouse types are best not alienated in a lower-turnout gubernatorial election.
The McAuliffe program was overseen by former Secretary of the Commonwealth Levar Stoney, now a Richmond mayoral candidate, whose father lost his voting rights after a felony conviction in New York. The elder Stoney's rights were restored, and he voted for Barack Obama in 2008. Stoney's father died in 2011.
Northam said he fully supports McAuliffe objective — restoring to civic life those at its fringe, often African-Americans, who make up the majority of incarcerated felons — but that he would have gone about it differently.
Declining to elaborate, he said, "I don't know that I would have done it just as he did, but that was his choice. I wasn't aware of the decision and the process he was going through."
But, in another respect, neither did Republicans.
Last Saturday, the GOP's governing body narrowly decided to nominate its statewide ticket next year by primary, rather than the planned convention. The central committee embraced the view that an open-to-all-voters primary would yield candidates for governor, lieutenant governor and attorney general with broader appeal than those picked at a members-only, conservative-dominated convention.
Five days later, Norment unveiled a proposal that not only seemed to confirm that Republicans support lifelong punishment for some felons, but in the face of population change and demographic shifts that threaten the party, they are doubling their efforts to control the size of the Virginia electorate.
To Chesterfield County voter registrar Larry Haake, a former Richmond police detective who's clashed with the McAuliffe administration over implementation of the rights-restoration initiative, both parties are missing the point.
"We're spending too much time closing the barn door after the horse is out," Haake said. "I haven't seen any effort to encourage young people not to commit felonies so they won't lose their voting and other rights."
Contact Jeff E. Schapiro at (804) 649-6814. His column appears Wednesday and Sunday. Watch his video column Thursday on Richmond.com. Follow him on Facebook and on Twitter, @RTDSchapiro. Listen to his analysis 8:45 a.m. Friday on WCVE (88.9 FM).