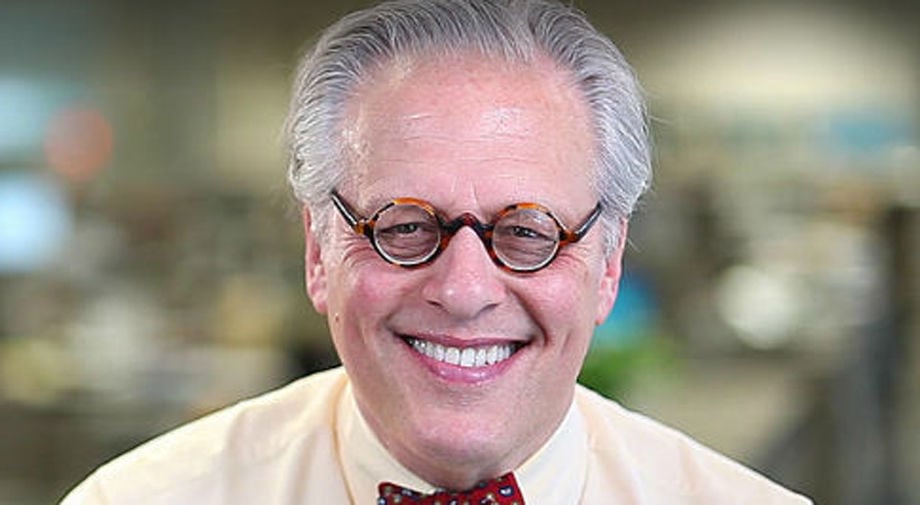 The murmuring began several weeks ago, largely among members of Richmond's heavily white business class. Sometimes, the topic came up over coffee and occasionally during chance encounters at favored weekend playgrounds in the mountains or at the Rivah: That to stop enfante terrible Joe Morrissey from becoming mayor requires forcing out one or more of their candidates, possibly Jon Baliles, Bruce Tyler or Levar Stoney.
Concern has been deepening for months, hastened by at least two private polls by Democrats that put Morrissey out front. But who to throw under the bus? And who among the other candidates is prepared to put the city ahead of themselves?
Having survived criminal prosecutions, reprimands for unethical lawyering and wave after wave of prying press about his public life and his private lusts, Morrissey must be feeling fairly confident about the race.
He and Myrna, his alleged sexting partner-turned-wife and the mother of two of his five children by four women, are traveling abroad. They were spotted earlier this week by a vacationing Virginia lobbyist at the Scottish golf mecca, St. Andrews.
Like a round on the links, the campaign for mayor is shaping up as a game of inches. And Morrissey is going long with a cagey short game.
Knowing it would improve his chances by further dividing the opposition, Morrissey last week went to court — at his own expense — on behalf of Alan Schintzius, an Occupy Richmond activist who resembles R. Crumb's Mr. Natural and was among the original 16 candidates for mayor.
Morrissey is trying to get Schintzius on the ballot after he was ruled ineligible because he was short seven signatures on his candidate petition. Morrissey helps himself by helping another. But Morrissey is motivated by ambition, not altruism.
There is no bad publicity in the parallel universe Morrissey occupies. He is famous because he is infamous. The poll by CNU's Wason Center for Public Policy indicates as much: Morrissey is pulling 28 percent of the vote — 12 percentage points ahead of his nearest threat, Jack Berry, bearded handmaiden of the Establishment.
More troubling for Morrissey's adversaries: He's on his way to winning the required five of nine councilmanic districts. That's the mini-Electoral College concocted by Doug Wilder and Tom Bliley to keep the city's three affluent white wards, where voter turnout is heaviest, from imposing their choice for mayor on a majority-minority city, where African-Americans now make up a plurality.
Morrissey easily leads in three districts and would need two more to snatch the mayoralty outright in November and avoid a runoff between the top two finishers the Tuesday before Christmas, when — with visions of a Morrissey mayoralty dancing in their heads — his opponent might prevail, likely helped by a holiday-diminished turnout in black wards that are Morrissey's bulwark.
It's no wonder handicappers view City Council President Michelle Mosby as standing between Richmond and its supposed ruin. That Mosby, whose constituent office is in a hair salon outside her majority-black district, is ahead on her home turf raises the tantalizing possibility she could force Morrissey into the runoff that could finish him off.
Morrissey's notoriety — as a lawyer, a lawmaker and a lawbreaker — endears him to an African-American underclass overlooked, if not forgotten, by a Richmond that talks about the future but is tethered to the past. Morrissey's defiance of social convention and the city's conservative ways is theirs, an outlet for anger, frustration and occasional amusement.
With apologies to Toni Morrison, who famously described Bill Clinton as the nation's first black president, Morrissey might qualify as Richmond's first black white mayor.
Say what you will about Morrissey, the man has presence. Heads turn when he enters a room. In part, because Morrissey harnesses a rage that occasionally yields to violence — as a prosecutor, he got in a fistfight with a criminal defense lawyer — people are riveted by him, eager to see what he'll do next. It may be exciting, much as car crash is, but is it an example others should emulate?
That Morrissey's a tough act to follow makes him tough to beat.
His rivals are burdened by underwhelming personalities, unfamiliarity with Richmond's government and people and a misunderstanding about what it's becoming; that because a dramatic generational shift is underway, the city has an opportunity — perhaps for the first time since African-American political control was institutionalized in 1977 — to persuade a younger, diverse population to resist the pull of the white suburbs.
Berry, Baliles and Tyler can charitably be described as low key. That got Dwight Jones elected eight years ago. It was a welcome relief from the mayhem of the Wilder mayoralty, the first after nearly 60 years of a city manager form of government. Jones' understated manner is now viewed as disengagement, if not disinterest.
Having worked in local government, Berry fancies himself the solutions-oriented technocrat. He's also an emblem of the Old Guard, the business and professional clique that clings to the notion that a city in which one in four residents lives in poverty and six in 10 households are single parent can be run like a business. A bottom-line focus is not always feasible when the focus is on those at the bottom.
With a single term on City Council, Baliles comes across as someone whose reach exceeds his grasp. He's also a bit of a schemer — Baliles probably picked that up from his father, the former governor — and was front and center in maneuvers against Jones on schools and a new baseball park that generated headlines, not solutions.
As for Tyler, he's settling scores. He wants to make up for his slender defeat in 2012 to Baliles — and then some. Both are overshadowed by Berry and share his base in the white neighborhoods of the West End and South Richmond.
And then there's Stoney, the only real outsider, not having any ties to City Hall — or grasp of what's going on there.
The leader in fundraising, Stoney believes — as his political mentor, Terry McAuliffe, does — that politics is largely about money and wizardry; that elections are won spending a lot on television, social media and telephone banks, but that it has to be spent at the right time.
Stoney is betting a late push, coupled with Hillary Clinton's coattails and an endorsement by the Richmond Democratic Committee, can pull him into a runoff.
It's a gamble — one that assumes Stoney can achieve with technology what local politicians accomplish with shoe leather.
The neighborhoods await. Because second to Morrissey isn't Berry; it's undecided — at 24 percent.
---
Poll: Morrissey gets 28% to lead Richmond mayoral race
Virginia State Bar investigators say they can prove that Richmond mayoral candidate Joseph D…
Investigators for the Virginia State Bar say they can prove mayoral candidate Joe Morrissey …
The Times-Dispatch's Editorial Board traditionally has held meetings with candidates for ele…
---
Contact Jeff E. Schapiro at (804) 649-6814. His column appears Wednesday and Sunday. Watch his video column Thursday on Richmond.com. Follow him on Facebook and on Twitter, @RTDSchapiro. Listen to his analysis 8:45 a.m. Friday on WCVE (88.9 FM).