During the winter session of the legislature, a rarely seen but familiar face was spotted in the General Assembly Building: Vance Wilkins, the first Republican Speaker of the House of Delegates. Wilkins, forced out in a sexual-harassment scandal 13 years ago, was lining up votes for a proposed convention of the states to rewrite the U.S. Constitution.
Wilkins was recruiting Republicans, though he called on a Democrat he considers an old friend: Rosalyn Dance, a delegate-turned-senator from Petersburg. In 2001, Wilkins recruited Dance, then the benighted city's mayor, to run as an independent in a failed effort to deny Democrats what is a reliable seat because of its African-American majority.
Wilkins says he didn't ask Dance to support the constitutional convention — an article of faith with tea party Republicans — "but I should have."
Dance, elected as a Democrat to the House in 2005 and to the Virginia Senate nine years later, may have lived down her ties to Wilkins. However, her coziness with Republicans endures, perhaps handing foes an issue in a Democratic primary for a mostly black, Richmond-Petersburg Senate seat.
One candidate, who failed Tuesday to qualify for the primary ballot but is vowing to fight on, is answering for his sex life and legal troubles that recently landed him in jail. Another prospect has made a job of seeking government jobs. The field was supposed to be completed with a Richmond legacy. He, too, didn't qualify for the ballot.
This is a contest that — coupled with related primaries in majority-black House districts in Petersburg and Henrico County — lays bare personal rivalries, the complexities of black politics and the network of ministers and operatives that shape both. It's a vicious affair because, as Henry Kissinger said of academic politics, the stakes are so low.
As with white Republican districts in the suburbs and countryside, these seats are drawn to award outsized power to insiders. They, in turn, elect legislators preoccupied with petty local intrigues rather than a more troubling constant: the fraying economic and social fabric of two majority African-American urban centers whose difficulties defy repair.
Petersburg and Richmond have some of the highest rates of single-family households in the nation. U.S. census figures show Petersburg is 43rd, at 62.1 percent. Richmond is 82nd, at 58.4 percent.
Petersburg, whose now-shuttered tobacco factories and related industries employed blacks and whites, has a jobless rate of 10.5 percent. That's more than twice that of the state. Joblessness in Richmond is 5.7 percent. In Petersburg, one in three residents live in poverty; in Richmond, one in four.
Petersburg is the lowest ranked of Virginia's cities and counties for health outcomes, says the Robert Wood Johnson Foundation. Richmond is 113th. Richmond and Petersburg are rated fourth and fifth, respectively, as the most dangerous cities in Virginia, according to Movoto Real Estate, an online brokerage firm.
Baggage is abundant in the Senate primary.
Dance's may be the least burdensome. She was a reliable vote for Republicans when she was a member of the budget-writing House Appropriations Committee. Dance sided with Republicans this year on a just-vetoed bill to open public school athletics to home-schoolers and a constitutional amendment making it easier to turn over troubled schools, like those in Petersburg, to education companies that could operate free of public oversight.
Joe Preston, who holds Dance's House seat, decided after a few months in it he prefers the Senate. But that was after he unsuccessfully plotted for a judgeship for which he would have been ineligible. That's because the Virginia Constitution bars legislators — during their terms — from seeking appointments that require General Assembly approval. The judgeship, the first filled by a black in the Petersburg area, went to an ally of Doug Wilder. The former governor and ex-Richmond mayor can still push a button or two.
Then there's Derik Jones. But he's a scratch, having up come up short on the required 250 voter signatures.
His surname may have been his main qualification for the legislature. The son of Richmond Mayor Dwight Jones, he is a member of the city School Board. The younger Jones is his father's eyes and ears on a school superintendent who may have broader public support than Hizzoner. Dad and lad preside over a large South Richmond Baptist church. A political hub for black Richmond, it could figure prominently in mobilizing voters on June 9.
But the headliner is Joe Morrissey.
He was returned in January to a House seat he briefly quit after negotiating a plea in a sex case centering on an underage female who recently gave birth to a child of undisclosed patrimony. The plea agreement allowed Morrissey to commute from the jailhouse to the statehouse. Morrissey gave up the seat a second time, moving from Henrico to Richmond for a shot at Dance.
On Tuesday, Democrats said Morrissey's name would not appear on the ballot; that he hadn't submitted the necessary voter signatures. He says he's ready to ask a court to reverse the party's decision. And it may not keep Fightin' Joe from trying to run as an independent in the fall.
As with Greek tragedy, a lot of the action in the Senate contest takes place off-stage.
Geography and the candidate mix for the Morrissey and Preston House seats could complicate the Senate race. They could split votes, force unlikely alliances and drive turnout.
Three are seeking the Morrissey seat, including a federal felon whose rights were restored, Leonidas Young, the mayor of Richmond from 1994 until 1996. Young is a Morrissey pal. The other candidates are Lamont Bagby, a Henrico school trustee, and Stephen Adkins, chief of Virginia's Chickahominy tribe. David Lambert, son of the late state Sen. Benny Lambert III, D-Henrico, did not qualify for the ballot.
And there's a five-way contest for the Preston seat. The candidates are the Rev. Larry Brown Sr. of Gravel Run Baptist Church; Atiba Muse of the Petersburg School Board; Gerry Rawlinson, the owner of a health-care business, Lashrecse Aird, Dance's former chief aide, and William Jones, a businessman and community activist.
Aird is an emblem of the confusing jumble that is legislative politics in the Richmond-Petersburg corridor. Not only is she a House candidate, she headed the Democratic committee that screened candidate applications for the Senate primary. It was Aird who initially ruled Morrissey's papers out of order, erecting a major procedural obstacle to his candidacy.
Vicious politics? Maybe. For some, the stakes are pretty high.
Contact Jeff E. Schapiro at (804) 649-6814. His column appears Wednesday and Sunday. Watch his video column Thursday on Richmond.com. Follow him on Twitter.com/ @RTDSchapiro. Listen to his analysis 8:45 a.m. Friday on WCVE (88.9 FM).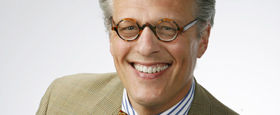 Read and watch more commentary on Virginia government and politics from Times-Dispatch columnist Jeff Schapiro.

Get ready for Tuesday's election with the latest election news, information about the candidates, video, photos, helpful links and more.