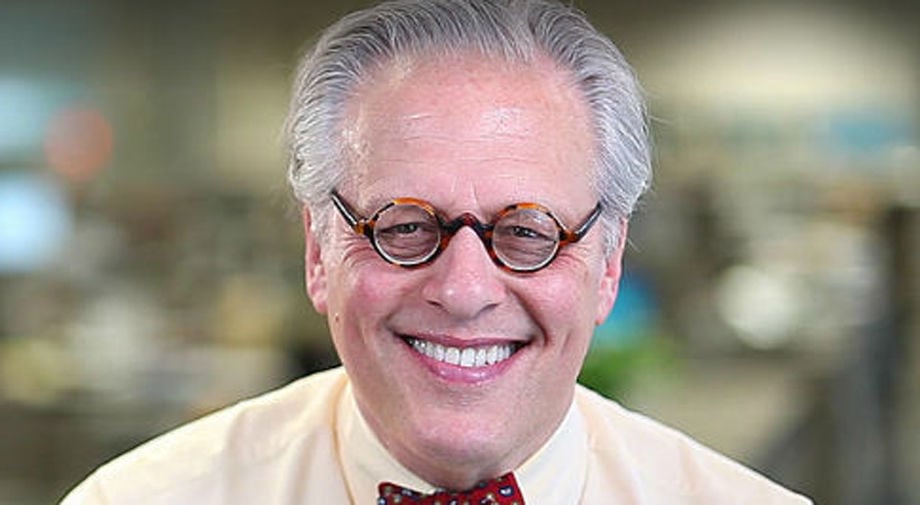 Tim Kaine apparently forgives and forgets.
Quietly — because some traditions of the U.S. Senate still demand it — Kaine and his fellow Democrat, Mark Warner, are recommending to President Donald Trump two candidates for a prized federal prosecutor's job in Roanoke.
One prospect's name is synonymous with the intersection of law and politics: Cullen — as in the litigator hired by the Republican who defeated Kaine for the vice presidency and, like Trump, has lawyered up because of the criminal investigation into Russia's attack on the U.S. election in 2016.
Implicit in the senators' recommendation appears to be a warning to the White House to avoid pushing objectionable candidates whom the Virginians could block for confirmation through procedural arcana.
It's not clear whether Trump will go along with Warner and Kaine, select someone proposed by Republicans in the state's congressional delegation or find his own candidate. The support of Virginia's senators will be crucial to avoid a confrontation that could further erode Trump's standing in a state he lost.
Kaine and Warner, both leading critics of the president on health care and national security, could invoke a privilege — one not even in the Senate's rules — that could delay a vote on a Trump nominee. In some instances, this is done anonymously, with the senator requesting the hold not identified.
In a letter to the president Friday afternoon, Kaine and Warner proposed a former assistant U.S. attorney — Thomas Cullen — and a current assistant U.S. attorney — Craig "Jake" Jacobsen — to become the next U.S. attorney for the Western District of Virginia, aka Trump Country.
The job, which has increasingly focused on drug and human trafficking in the state's rural western belt, has been vacant since the post-election resignation of Democrat John Fishwick.
In March, Trump purged the prosecutor force, firing nearly all U.S. attorneys nominated by the president and subject to Senate approval.
Cullen is the son of Richard Cullen, head of Virginia's "shadow government:" McGuireWoods, the Richmond law-and-lobbying behemoth. Richard Cullen is Vice President Mike Pence's private lawyer in special prosecutor Robert Mueller's inquiry into Russia's intervention in behalf of Trump against Hillary Clinton, Kaine's running mate.
The Senate Intelligence Committee, of which Warner is vice chairman, is among several congressional panels investigating Russian meddling.
Thomas Cullen and Jake Jacobsen are proven lawyers who have generated plenty of headlines.
Cullen has avoided the shadow of the shadow government, spending nearly a decade as a prosecutor in Charlotte, N.C., and Roanoke, working for Republicans and Democrats. He is now in private practice in Roanoke, specializing in white-collar crime for Woods Rogers.
Cullen represented a Republican legislator in a 2014 investigation by the Democrat-controlled U.S. Justice Department into offers of a six-figure-a-year job to a Democratic senator, Phillip Puckett, to give up his Southwest Virginia seat, triggering a special election that would tip the chamber to the GOP.
The department concluded the corruption investigation — the third in Virginia in about five years — without seeking indictments.
Jacobsen, a career prosecutor, has worked in the Western District since 1999 and is a deputy in the criminal division.
He was lead prosecutor in a 2014 case against a 32-year-old Honduran national sentenced to 15 years in prison for forcing a girl, 17, also from Honduras, to work as a prostitute. She had sex with as many as 30 men a day and was severely beaten if she resisted.
In a district where the rate of drug prosecutions has, at times, been more than twice that for the nation, Jacobsen busted a meth merchant who had shipped over seven years more than 1,000 pounds of the drug from Mexico and Texas to secret stashes in the Harrisonburg area. He was sentenced to nearly 30 years in prison.
Jacobsen and Cullen were among four potential candidates recommended in March for U.S. attorney by four Republican U.S. House members: Bob Goodlatte, chairman of the Judiciary Committee; Morgan Griffith, Tom Garrett, and Barbara Comstock. All or some of their districts are within the Western District.
Candidates were screened for GOP lawmakers by a committee whose members included Cynthia Kinser, the first female chief justice of the Virginia Supreme Court who is now practicing with Gentry Locke, a Roanoke firm, and former U.S. Rep. Robert Hurt, head of a law and government program at Liberty University.
Warner and Kaine had candidates vetted by two former prosecutors, Fishwick and Bob Crouch, also a Democrat, and Mary Lynn Tate, ex-president of the Virginia Trial Lawyers Association, and Jane Reynolds, president of the Old Dominion Bar Association, a black lawyers' group.
The senators also met privately with Cullen and Jacobsen before submitting their names to Trump.
That Cullen could be the next U.S. attorney in Roanoke may alarm some of the more cynical among us that McGuireWoods would have a competitive advantage in the Western District.
But Cullen, who declined comment, disqualified himself as an assistant prosecutor from participating in cases involving his father's firm. That could also be his practice as chief.
McGuireWoods, which produced this year's GOP nominee for Virginia attorney general, John Adams, also figures in speculation over a possible replacement for Dana Boente, the Alexandria-based U.S. Attorney for the Eastern District of Virginia. The region includes Richmond and Norfolk and is where a grand jury is investigating possible Russian collusion.
Boente, among the few prosecutors not dismissed by Trump, is doing double duty in the senior management at DOJ. He was acting attorney general after Trump fired an Obama administration holdover who warned the White House that national security adviser Mike Flynn had ties to Russia.
Zach Terwilliger, an associate deputy attorney general and the son of a McGuireWoods partner and Bush I administration lawyer, is mentioned for the Northern Virginia post. But so is Chuck James, a former No. 2 in the Virginia Attorney General's Office and federal prosecutor who is a partner at WilliamsMullen, another muscular Richmond firm.
Wonder what Warner and Kaine would say about that.
Contact Jeff E. Schapiro at (804) 649-6814. His column appears Wednesday and Sunday. Watch his video column Thursday on Richmond.com. Follow him on Facebook and on Twitter, @RTDSchapiro. Listen to his analysis 8:45 a.m. Friday on WCVE (88.9 FM).