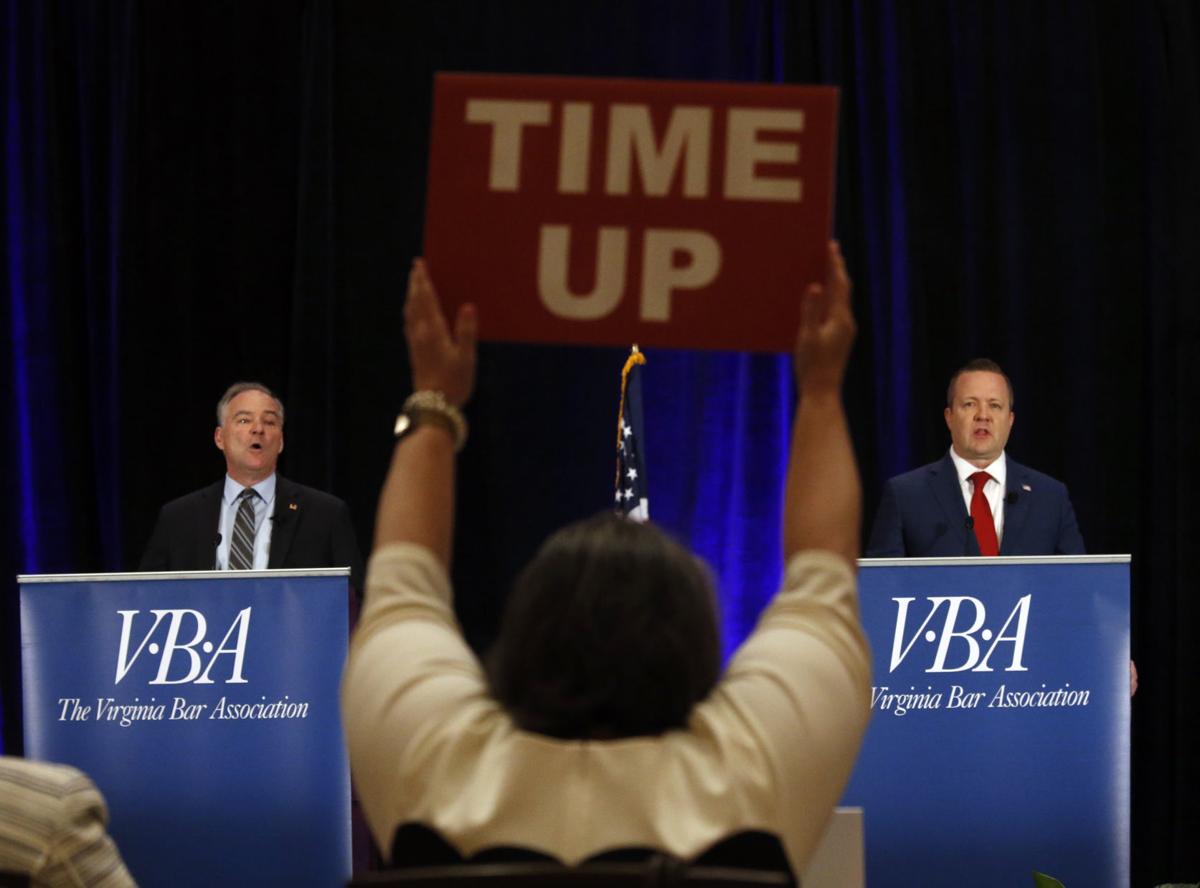 Sen. Tim Kaine, D-Va., led GOP rival Corey Stewart by 23 percentage points in a July poll of likely voters released Wednesday.
Kaine had 49 percent to 26 percent for Stewart, chairman of the Prince William Board of County Supervisors, with 5 percent for Libertarian Matt Waters and 20 percent undecided, according to the survey from the L. Douglas Wilder School of Government and Public Affairs at Virginia Commonwealth University.
While Virginians do not register by party, the survey found that a third of self-described Republicans or Republican-leaning voters were not yet backing Stewart — with 20 percent undecided, 10 percent supporting Waters and 3 percent backing Kaine.
While Stewart had backing from 66 percent of Republicans, Kaine had backing from 88 percent of Democrats.
Kaine led in four of the five regions broken out in the poll — Northern Virginia, Tidewater, South Central and Northwest. Stewart leads in the Southwestern part of the state.
Asked which party they want to control Congress after the November elections, 51 percent said Democrats, 32 percent said Republicans and 17 percent said they did not know.
Issues and Answers Network Inc. conducted telephone interviews with 802 respondents across the five regions between July 10 and July 30.