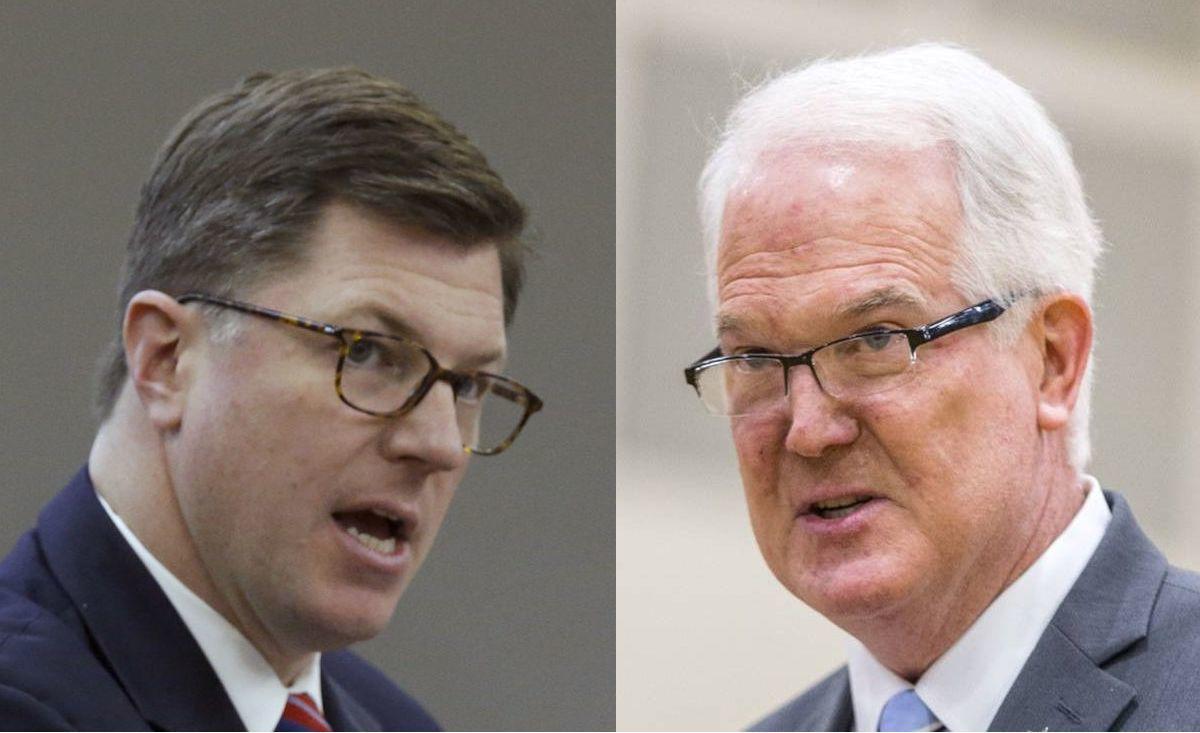 Del. Chris Peace, R-Hanover, announced Monday night that he is abandoning his bid to hold the 97th District seat in the House of Delegates after losing a contentious nomination battle to Hanover County Supervisor Scott Wyatt.
"While our District has witnessed one of the most heated contests in the modern history of the General Assembly, it is time for our part of Virginia to heal and voters to focus on November," Peace said in a statement posted to his Facebook page late Monday night.
"I have evaluated my options and have concluded that further litigation of this contest does not serve the best interests of the district. The devotion we've received from family, friends and supporters is unparalleled; however, it does not necessitate the continuance of this race.
"Scott Wyatt was selected as the Republican nominee. He will help Republicans hold the majority and continue to promote common sense policies that make our Commonwealth the best place to live, work and raise a family."
There was no immediate comment from Wyatt's campaign.
Peace's statement ends a fractious contest in which Wyatt said he was the nominee by virtue of a May 4 convention at Atlee High School and Peace said he won it in a June 1 firehouse primary. The dispute reached to the top ranks of the Virginia GOP, as Senate Majority Leader Tommy Norment, R-James City, backed the convention and House Speaker Kirk Cox, R-Colonial Heights, supported Peace.
The decision makes it easier for the GOP to hold a traditionally Republican seat and focus on trying to hold the party's slim majorities in the House and Senate. All 140 legislative seats are on the ballot in November.
The statement marks a turnabout for Peace, who has held the seat for 13 years. Last week Peace had said: "There are people here asking me to challenge in court to get on the ballot. I'm evaluating that option and have everything ready to file. Many others are asking me to support their grassroots effort to stage a write-in. I do not plan to concede an election when the people's voice was discounted."
Peace had railed against the process and had pledged to keep his options open as Wyatt prevailed in a series of recent decisions by GOP panels at the local, congressional and state levels. Ultimately, state elections officials on Friday sanctioned Wyatt as the party's nominee. Peace's efforts had sustained a major setback on June 22 as the GOP's top governing body, the State Central Committee, voted overwhelmingly to sanction Wyatt as the nominee.
Republicans have held the 97th District seat since 2002. The district covers all of New Kent, plus parts of Hanover and King William counties. New Kent resident Kevin Washington, who works for the Department of Defense in information technology, is running as a Democrat.
(804) 649-6645
Twitter: @AndrewCainRTD