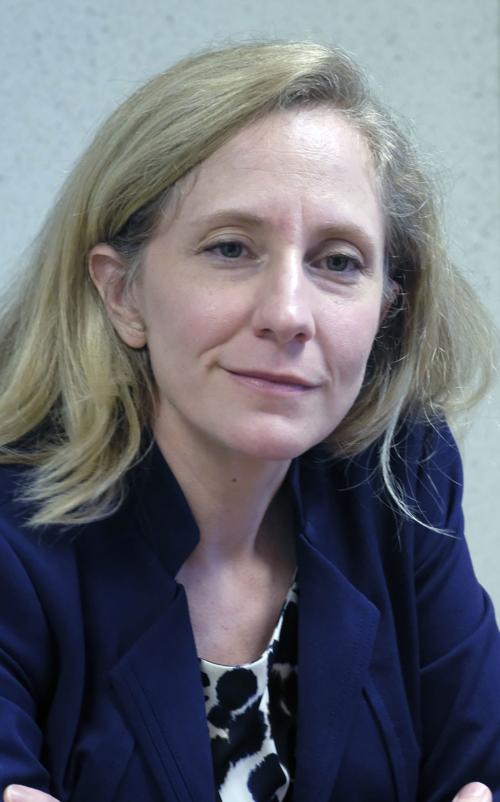 The campaign of Democrat Abigail Spanberger on Wednesday confronted and kicked out a volunteer who was working with Project Veritas, a conservative group that has used deceptively edited undercover video to try to embarrass Democrats and others.
The fake volunteer showed up a few weeks ago at Spanberger's headquarters in Henrico County, said she was pregnant and wanted to volunteer, said Justin Jones, a Spanberger spokesman. Staffers became suspicious after the woman began asking awkward questions of junior-level staffers trying to get them to say things that weren't true, he said.
Staff members looked at a website dedicated to exposing people who work with Project Veritas and found on the site that the woman who gave the name "Monica Nelson" was actually Marisa Jorge, of New York.
Spanberger is in a competitive race against Rep. Dave Brat, R-7th, in a district of national importance as Democrats try to flip control of the U.S. House of Representatives. The 10-county district includes portions of Henrico and Chesterfield.
The Veritas staffer recorded video covertly in the office, which regularly has hundreds of volunteers coming and going. The Spanberger campaign released its own video of campaign manager Dana Bye confronting her and kicking her out.
"Dirty tricks like these are the worst part of politics, and this is exactly what Abigail is running to change," Bye said in a statement.
Bye added, "While others may scrape the bottom of the barrel out of desperation, Abigail and our campaign will remain focused on talking to our neighbors on their doorsteps about the issues that matter to our community - that's the campaign voters deserve and it's the campaign that we believe will carry us to victory."
Brat campaign manager Katey Price said: "The Brat campaign was not involved nor aware of any alleged work by Project Veritas."
The fake volunteer emailed a member of the campaign team on Sunday requesting a 20-minute meeting with Spanberger, who is a former CIA officer.
"I am currently 5 months pregnant and explained to Abigail Friday night that when I was in my first trimester, I struggled with Hyperemesis," the email said. "When I hit the middle of my second trimester, I started feeling a lot better and began to get very bored just being at home while my husband was at work. I decided to volunteer for the campaign and it was one of the best decisions I have made. Before I got pregnant and sick, I was planning to go to law school but I decided to not go for a number of reasons.
"Abigail has been a great a role model for me seeing her being a mother of 3 all while running for political office. This has really got me thinking about starting a website to encourage moms to follow their political passions."
James O'Keefe, the founder of Project Veritas, pleaded guilty in 2010 to a misdemeanor charge stemming from an undercover operation at the office of then-Sen. Mary Landrieu in Louisiana.
Last year, The Washington Post exposed a Project Veritas staffer who approached the newspaper with a false story that Roy Moore, the Senate candidate in Alabama who had been accused of sexually preying on young women, had impregnated her when she was 15.
Among other recent targets for the group is Rep. Kyrsten Sinema, a Democrat running for U.S. Senate in Arizona.
When asked why the group targeted Spanberger, a spokesman sent a statement from O'Keefe by email saying the group likes to find out what politicians are saying and doing behind closed doors, and tell voters about it.
(804) 649-6061
Twitter: @patrickmwilson