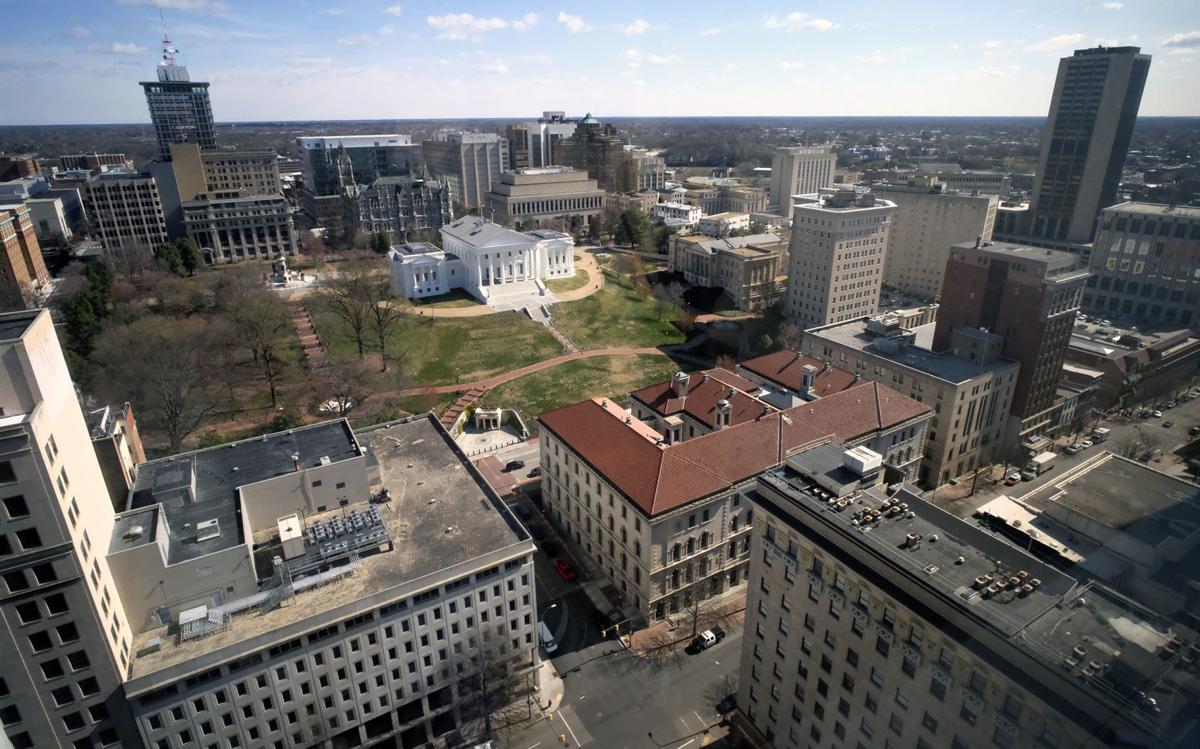 Republican leaders have asked a federal court to push back Virginia's 2019 primary schedule by three months to give the U.S. Supreme Court time to settle a long-running redistricting lawsuit.
In a court document filed Wednesday, lawyers for House of Delegates Speaker Kirk Cox, R-Colonial Heights, formally asked the district court to suspend its efforts to redraw 11 House districts found to be racially gerrymandered, a process that could lead to a more Democratic-friendly map for next year's General Assembly elections.
The court ruled the districts unconstitutional in late June, finding that the GOP-controlled House used improper racial targets to draw African-American voters into majority-minority districts. Republicans appealed the ruling to the Supreme Court in an attempt to keep the existing House map in place.
The Supreme Court is expected to hear new arguments in the case in February. But a ruling isn't likely to come until May or June, potentially in the thick of the legislative primaries scheduled for June 11.
Cox asked the court to reschedule the primaries for Sept. 10 and push back other candidate deadlines accordingly. Under Cox's proposed timeline, the candidate filing deadline would be July 17.
All House and Senate seats are up for election next November.
In a news release, Cox said starting the campaign season with two possible electoral maps and a pending Supreme Court decision could create "unnecessary chaos" for everyone.
"You could easily foresee a scenario where a nomination contest is completely invalidated by the Supreme Court's decision, or a scenario where a candidate declares in one district only to find out later that they have been moved into another district," Cox said. "Election and party officials could be forced to spend hours of manpower and significant resources to redo paperwork and official election actions. Tens of thousands of voters will not know where they should register or vote, or even which candidates they will have to choose from."
Bernard Grofman, a University of California-Irvine political science professor, is in the process of redrawing the contested House districts for the court as its appointed expert. Grofman is scheduled to file his map Dec. 7. If the court grants Cox's request for a stay, work on the map would presumably be suspended until the Supreme Court provides further direction.
If the Supreme Court upholds the existing map, Grofman's plan would become moot. If the high court agrees the current map is unconstitutional or finds House Republicans don't have standing to appeal, Grofman's map would have to be completed and implemented on a much tighter time frame.
The district court gave the General Assembly a chance to redraw the House map on its own, but it became clear that House Republicans, who hold a 51-49 edge in the chamber, were unable to pass a map that Democratic Gov. Ralph Northam would sign.
Despite the Supreme Court's decision to revisit the case, the lower court has been proceeding with its map-drawing work. On Wednesday, the court published an order instructing state legislative staff to give Grofman a list of residential addresses for all House incumbents.
Democrats have said the outstanding legal issues should be resolved quickly so voters don't have go to the polls again with an unconstitutional map.
"What I would hope and what I've encouraged is that this be done in an expeditious manner," Northam said during a Wednesday radio appearance on WTOP.