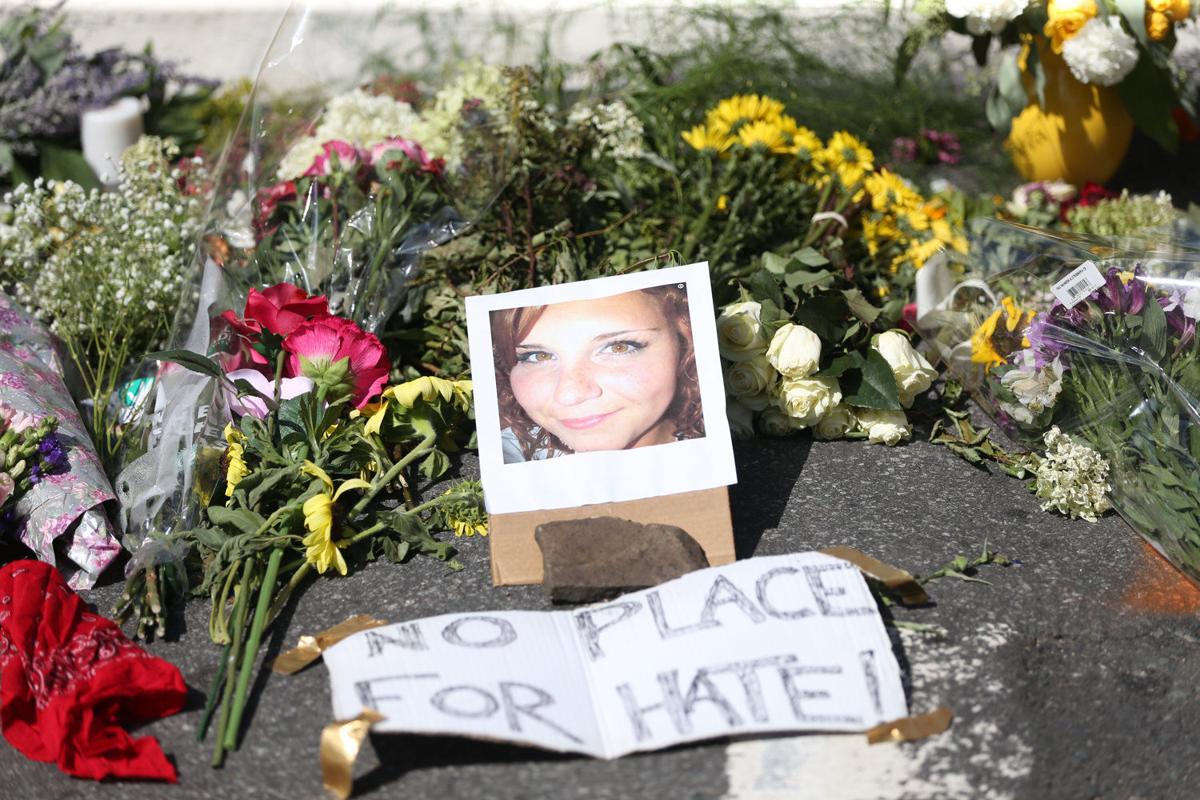 CHARLOTTESVILLE — Heather Heyer's cause of death was blunt force injury to the chest, according to the Central District Office of the Chief Medical Examiner in Richmond.
Heyer, a 32-year-old paralegal who was protesting the white nationalist Unite the Right rally in downtown Charlottesville on Aug. 12, died after a car rammed a crowd of pedestrians gathered at Fourth and Water streets. Dozens more were injured.
The manner of Heyer's death is still pending, a representative with the office said Monday.
James Alex Fields Jr., of Ohio, is charged with second-degree murder, five counts of malicious wounding, three counts of aggravated malicious wounding and one count of hit-and-run. He is being held at the Albemarle-Charlottesville Regional Jail.
Virginia code states that all murder — other than capital murder and murder in the first degree — is murder of the second degree.
Scott Goodman, an attorney who isn't associated with the case, said the state would have to prove that malice was involved. He also said a court could determine that the vehicle was used as a weapon.
"It's just as if someone is accused of killing somebody with a two-by-four or with a baseball bat or with a hammer," he said. "The car, in this case, is the weapon."