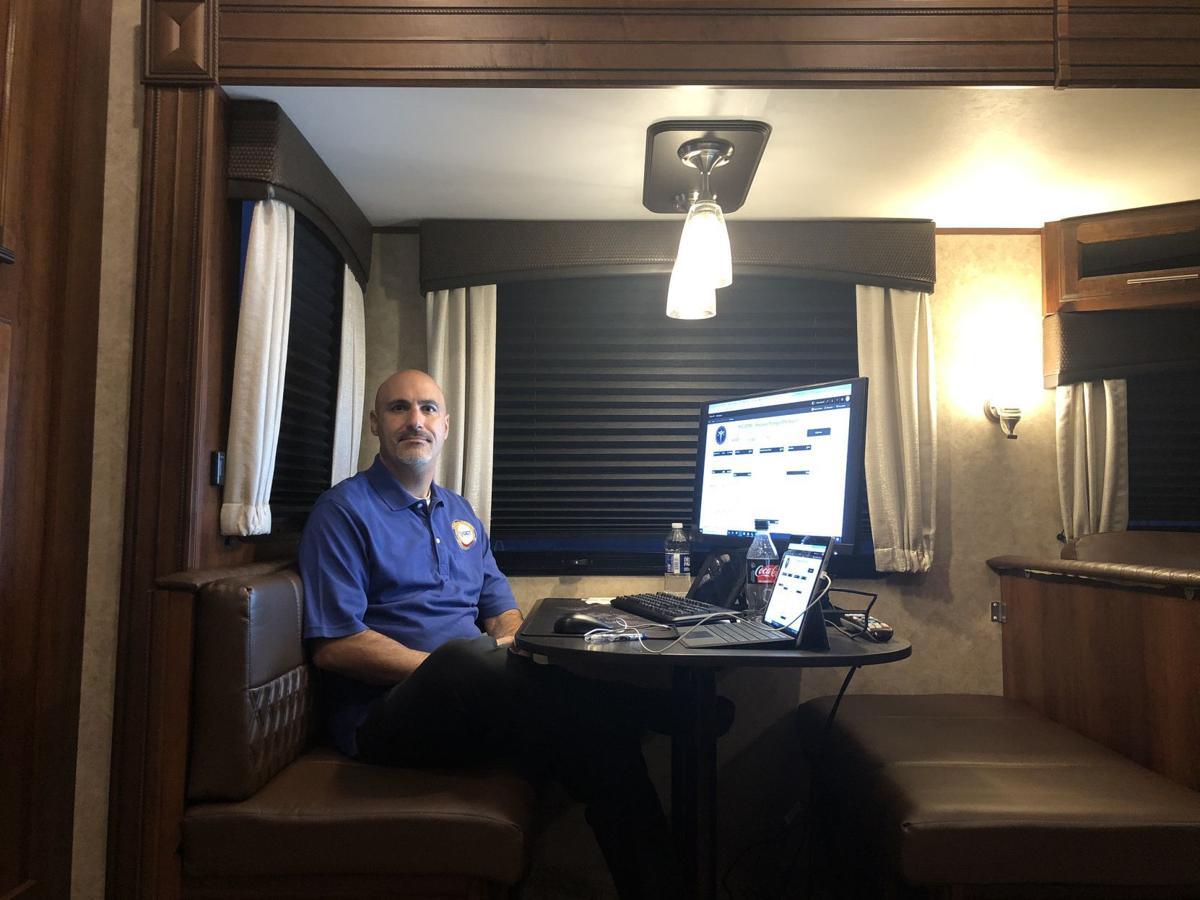 A week ago, John Scrivani, 48, took the family camper on a solo trip.
The Spotsylvania County man's destination wasn't Disney World or the Outer Banks. Instead, he was driving to Brooklyn to help create a disaster morgue to handle the influx of bodies of coronavirus victims in New York City, the epicenter of the outbreak in the U.S.
"The family knows that I'm cut a little different. I run toward the fight rather than away from it," Scrivani said.
Scrivani is a director at the Virginia Department of Transportation, but he's been called to New York to help because he has a unique background in crisis management.
"The city doesn't look any different right now. It's not like 9/11 or Hurricane Sandy. There's just a lot less people on the street and everybody is quarantining," he said.
Scrivani is spending his time in Brooklyn on a giant pier facing the Statue of Liberty, helping set up the Brooklyn Temporary Morgue.
New York City says more than 12,000 people have died from the coronavirus there. Refrigerated trucks and trailers have arrived in the streets to serve as temporary morgues.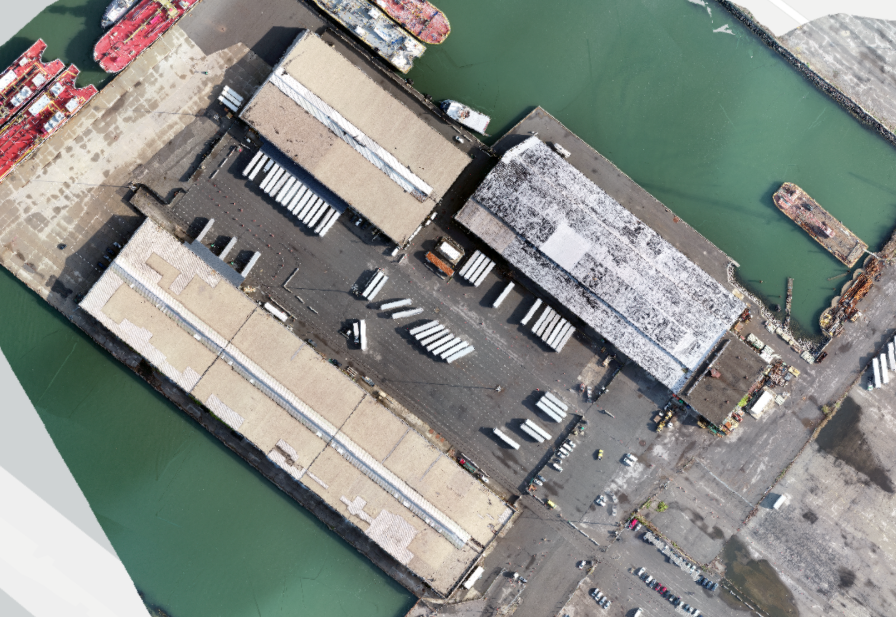 The morgue facility is three huge warehouses: one is a disaster morgue, the size of a football field, where remains are processed and released to funeral homes. Another building is even larger, 450 feet by 200 feet, and serves as long-term storage for unclaimed decedents. The third building houses the logistical team.
It's a field disaster type of setting, with big tents and an organized assembly line, Scrivani said. His job is to run the BCP removal task force — which stands for body collection points — to relieve hospitals struggling to handle the volume of bodies. His team is helping coordinate, recover and transfer remains to family members, funeral homes and long-term storage.
"Not a lot of places in the world would have the expertise to this. But, unfortunately, New York has a lot of experience with disaster over the years," he said.
The warehouses at the Brooklyn Temporary Morgue have been outfitted with giant tents, small office trailers and refrigerated Conex shipping containers that are being used to store the bodies. CBS' "60 Minutes" visited the site for a segment that aired recently.
Scrivani has been deployed to New York through the Emergency Management Assistance Compact, which permits resource-sharing among states during emergency declarations. Technically, he still works for VDOT and he still communicates with his Virginia team daily.
In Virginia, Scrivani lives with his wife and their children: a 17-year-old son, a 15-year-old daughter and a 9-year-old son.
A native New Yorker, he worked for the New York Police Department for 20 years and served during the Sept. 11 attacks. He rushed to the scene just after the attacks and he helped pull police officer Will Jimeno out of the rubble. After Sept. 11, he continued to work for the NYPD and eventually worked for The New York City Office of Chief Medical Examiner.
But in 2011 with a growing family and a new baby, Scrivani decided to move his family to Virginia to find a quieter life.
"I never considered myself a city kid. I never really enjoyed the hustle and bustle," he said. "I wanted to raise my kids with a different atmosphere and a little more space. And I always liked NASCAR."
Six months after he arrived, Hurricane Sandy hit New York and he was called back to help.
He was originally deployed to support fatality management operations in the field. Once that mission was completed, Mayor Mike Bloomberg's team asked him to stay and oversee all debris removal from the storm, a job that won an award from the United Nations. After that, he was asked to support revitalization of all New York City beaches damaged by the storm. The length of that deployment was 14 months.
This time around he expects to serve 30 days on his deployment and then return to Virginia, where he will have to quarantine apart from his family for 14 days.
"My wife is not happy about that," he said, adding that she's been supportive of his trip.
Explaining why he answered the call to help, he said: "There was a lot of work to be done up here. When I was asked to help, I had no reason to say no, except that I might get sick."
While Scrivani still has family in New York, he didn't want to stay with them this time for fear of infecting them. So he decided to drive to Brooklyn and live in his family camper. In the camper, he can control the environment and not have to worry about contamination.
"It's actually the least stressful part of my day, to come home to this," he said. "When I'm here [in the camper], I know that no one has touched anything. I have three computers going. I'm still running the VDOT team from here."
And a view of the Statue of Liberty, he said, that is pretty spectacular, too.
(804) 649-6151
Twitter: @collcurran