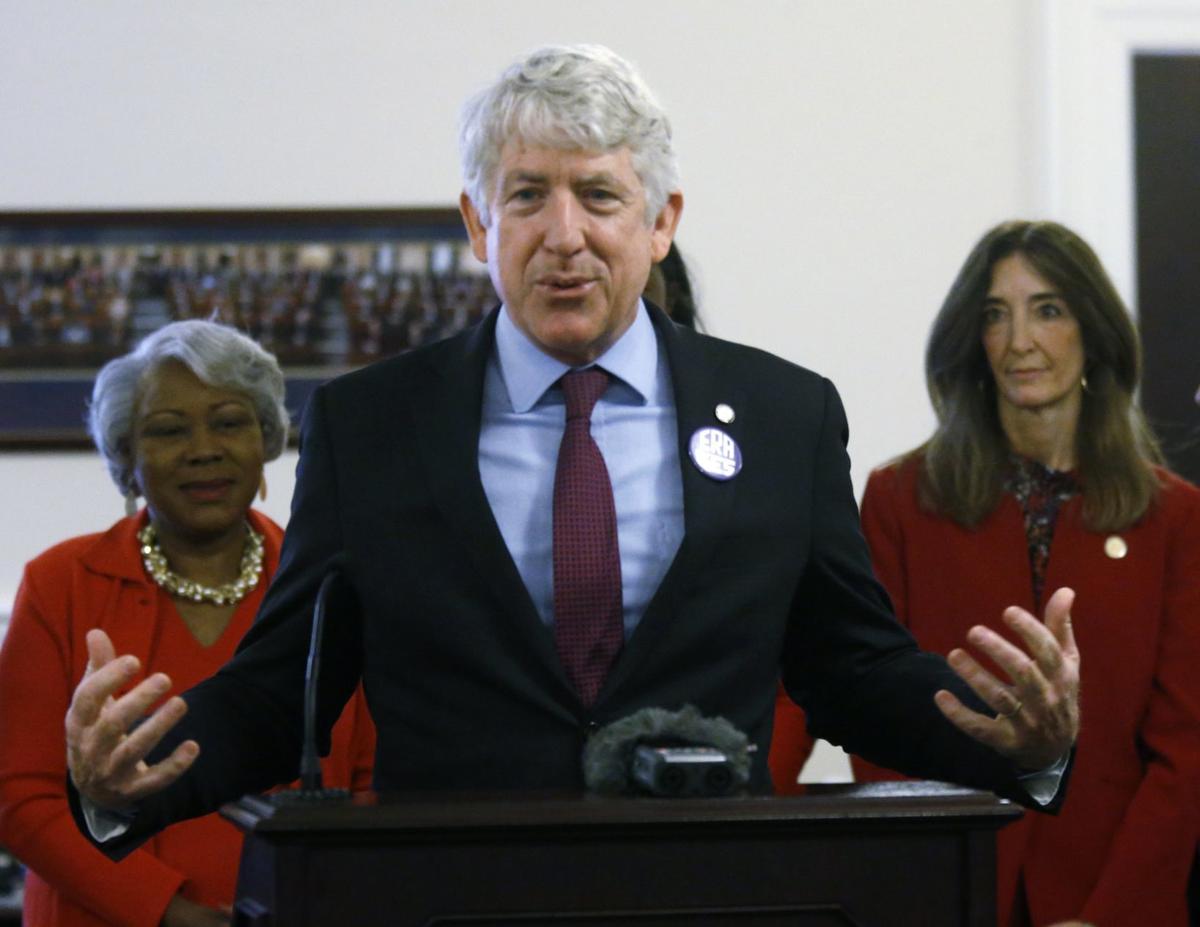 Virginia Attorney General Mark Herring on Thursday sued the U.S. Department of Education, claiming the agency's controversial new Title IX rules "undo years of progress" on college campuses.
The 119-page lawsuit, filed in federal court, says that the new guidelines would make students feel less safe on campus and reduce the reporting of sexual violence incidents. The new rules, rolled out by Secretary of Education Betsy DeVos in May, are aimed at giving more protections to people accused of harassment and assault. They would require schools to have live hearings and allow students' advisers to cross-examine alleged victims and accused perpetrators, among other things.
"Virginia has been a national leader in reforming the way we work to prevent and respond to campus sexual violence and I will never cede our hard-won progress to Donald Trump, Betsy DeVos, or anyone else," Herring said Thursday. "These new regulations do not show any understanding of the realities of campus sexual violence or concern for its impact on survivors. They are dangerous, ill-informed, and unlawful, and we're going to stop them."
The rules are set to go into effect in August. They apply to colleges and K-12 schools.
Angela Morabito, the press secretary at the U.S. Department of Education, said the agency doesn't comment on pending litigation but defended the new rules, saying they "protect all students by requiring schools to follow a reliable, transparent, and fair process in handling complaints of sexual misconduct."
"It codifies into law for the first time that sexual harassment is sex discrimination. We know that schools are still receiving Title IX complaints while students learn at a distance, and civil rights are not on hold during this pandemic," Morabito said. "To pretend otherwise is to let students down. Due process rights are survivors' rights — everyone deserves to be treated fairly, and that's what our rule requires."
The changes, which also narrow the definition of sexual harassment, are a drastic shift from Obama-era guidance that opponents said led to the over-enforcement of sexual misconduct.
DeVos, in announcing the new protections last month, said too many students have lost access to an education because of an inadequate response by their school when a complaint was filed. She added that the new rules ensure a "fair and transparent process."
Herring filed the lawsuit along with 17 other attorneys general. They are looking for an injunction to stop the new rules from taking effect.
(804) 649-6012
Twitter: @jmattingly306